Muslims and Christians are most targeted groups by blasphemy laws
The US Commission on International Religious Freedom has analysed the effects of blasphemy laws worldwide between 2014-18. 11% of the blasphemy-related incidents took place in Europe.
USCIRF · WASHINGTON D.C. · 15 DECEMBER 2020 · 14:33 CET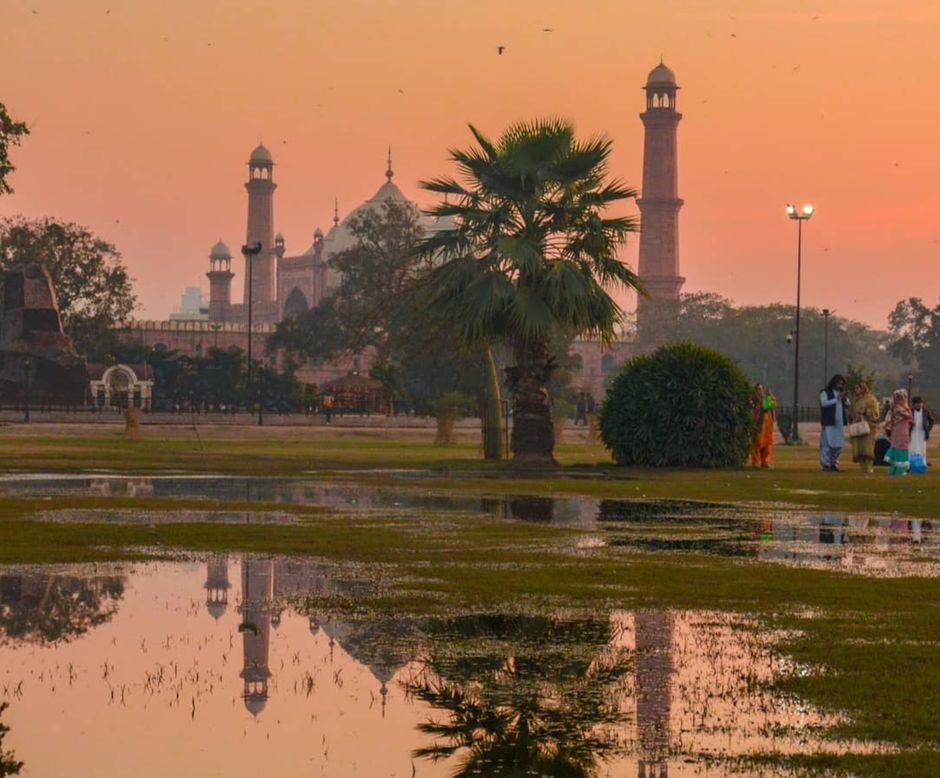 Lahore, Pakistan, where more than one quarter of criminal blasphemy law enforcement reported cases took place. / Shakeel Ahmad, Unsplash CC0.
The United States Commission on International Religious Freedom (USCIRF) has recently released the report Violating rights: Enforcing the world's blasphemy laws, which "examines and compares the implementation of blasphemy laws between 2014 and 2018".
The report provides "extensive data and illustrative examples to demonstrate the plethora of ways that governments' enforcement of blasphemy laws undermines human rights", including freedom of religion or belief and freedom of expression, said USCIRF Chair Gayle Manchin.
There are 84 countries around the globe with criminal blasphemy laws. Researchers, using publicly available sources, found 732 reported blasphemy-related incidents in 41 countries. 674 were cases of state criminal blasphemy law enforcement.
"State enforcement of criminal blasphemy laws is any action initiated by government officials or judicial authorities, that could have resulted in criminal sanctions regardless of whether it led to an investigation, arrest, prosecution, and/or punishment of the alleged blasphemer", the report explains.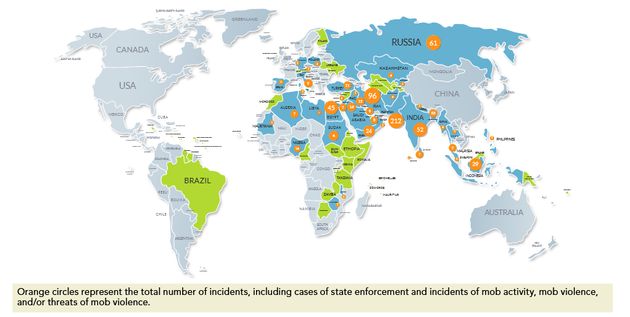 Enforced criminal blasphemy cases by country, 2014–2018. / USCIRF.
11% of the cases took place in Europe
According to the USCIRF, "81% of the cases of state enforcement were in only 10 countries: Pakistan, Iran, Russia, India, Egypt, Indonesia, Yemen, Bangladesh, Saudi Arabia, and Kuwait".
"It is no coincidence that the top six countries with the highest number of blasphemy cases are all countries that USCIRF identifies as among the world's worst violators of religious freedom", Manchin pointed out.
Europe has 11% of the cases. Russia, which is the third country worldwide, Turkey, Italy, Poland, Spain, Austria and Germany are the European countries that have had reported criminal blasphemy law enforcement incidents.
Meanwhile, "in 43 of these 84 countries, researchers did not find a single case. There was not reported cases of state enforcement of criminal blasphemy laws in Latin America and the Caribbean".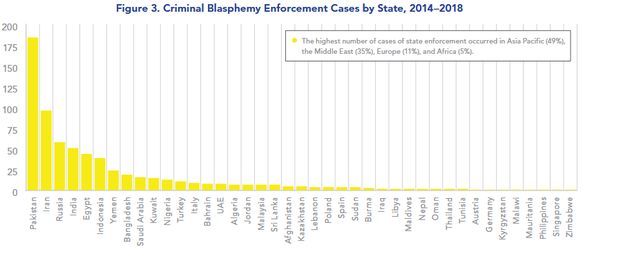 Criminal blasphemy enforcement cases by state, 2014–2018. / USCIRF.
Rumours and allegations mobilise non-state violence
The report also analyses how blasphemy laws can mobilize non-state violence.
It found out that "78 cases with state enforcement included mob activity, threats, and/or violence, while 58 additional incidents where mob activity, threats, and/or violence occurred around rumours or allegations of blasphemy without state enforcement".
"The existence of blasphemy laws empowers extremists to take the law in their own hands and employ violence extrajudicially. We have recently seen a devastating uptick in mob violence related to blasphemy allegations in Pakistan", warned the USCIRF Vice Chair Tony Perkins.
Muslims and Christians, the most targeted
The report has identified the religion or belief of the accused of blasphemy in just over half the cases of state enforcement. "Muslims accounted for more than half (56%) of the persons arrested, prosecuted, and/or punished for alleged blasphemy crimes, followed by Christians (25%)".
Other groups frequently targeted included: Atheists (7%), Baha'is (7%), and Hindus (3%)".
Furthermore, "more than one-quarter (27%) of reported cases implicated alleged blasphemous speech posted on social media platforms".
You can see the full report here.
Published in: Evangelical Focus - world - Muslims and Christians are most targeted groups by blasphemy laws