"I am imperfect, I am unique, I am valid"
The Evangelical Church of Castelldefels (Spain) leads "Imperfect", a new restaurant to help people at risk of social exclusion.
Protestante Digital · BARCELONA · 19 OCTOBER 2016 · 19:13 CET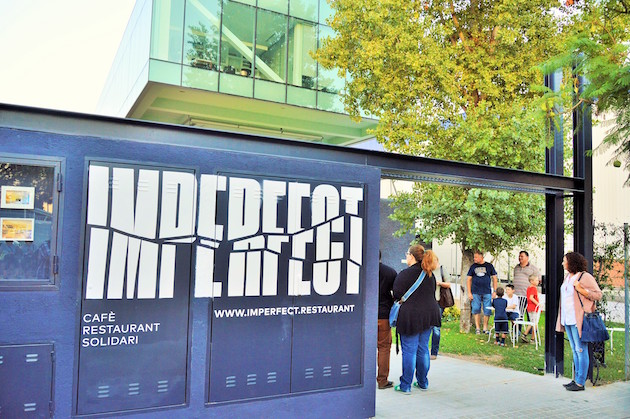 The Evangelical Church of Castelldefels (in Barcelona, Spain), leads "Imprefect", a restaurant to help people at risk of social exclusion./ Jordi Torrents
"You're the perfect image of being imperfect." Imperfection as identity, as normal, as a slogan which does not sound very commercial. This sentence can be read on a restaurant in Castelldefels (Barcelona, Spain).
It was inaugurated last week, although it opened to the public in mid-September. It is a space that is more than a conventional restaurant, it is a charity restaurant, a restaurant where time is key.
This is its story. The Evangelical Church of Castelldefels began just over a year ago "an emergency plan, along with other entities such as the Red Cross, Caritas or the Platform of the Affected by Mortgage (PAH in Spanish), to care for people at risk of social exclusion, without falling into a model of welfarism which is unidirectional and patronizing."
These people contacted ALEI, an association which brings together more than twenty entities working for the employment and social inclusion in the nearby city of Terrassa, where the first charity restaurant opened some months ago, "La Trobada" (in Catalan it means Encounter).
This was the first restaurant in Spain to offer the same menu to two types of clients: those who go to eat, pay and go; and others who pay with their time, doing some of the tasks of the restaurant.
THE PIONEER PROJECT: DIGNITY AND TRAINING
But this is not an impromptu exchange. It is much more than that. It wants to offer dignity, work, training, a reason to wake up every day, a routine, a way of facing this new poverty that has created a group of people who, for whatever reason, the system seems determined to expel.
Therefore, the goal of these projects goes beyond the concept of just feeding the clients. They want to look for communitary dynamics with the capacity to empower and build self-esteem, leaving behind the image of the traditional soup kitchen.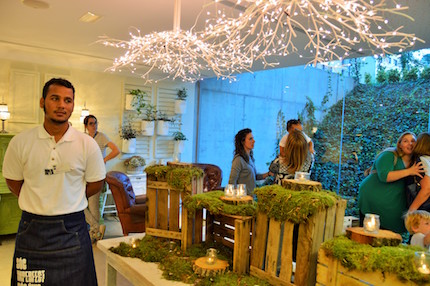 Those clients who pay with time are
referred by the local social services
, with the aim of staying a few months in La Trobada, so that they can recuperate a dignified place in society, developing their skills and potentials, and not emphasizing their shortages or what has led them to be in a situation of exclusion.
All this, of course, has a cost. They have received contributions from the City Council of Terrassa, associations like Caritas, subsidies and, of course, the income the restaurant produces. But it is not a self-sustainable project yet.
"A DREAM COME TRUE"
Imperfect restaurant in Castelldefels works like the one in Terrassa, and it already has 17 people derived from the social services.
Candela Lopez, the Mayor of the city went to the official opening and said that "Imperfect is a dream come true, a charity project to provide a decent life for many people."
The "time clients" work as waiters and kitchen helpers and even get a healthy, balanced daily diet.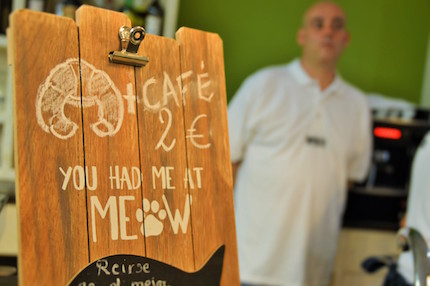 "EVERYONE DESERVES A SECOND CHANCE"
The pastor of the evangelical church in Castelldefels, Daniel Requena, explains that they work "to train, to accompany and encourage these people to leave their situation of exclusion or risk of exclusion."
Requena believes "everyone deserves a second chance", pointing out that the restaurant itself is a clear example of this.
"It is a large, light and airy space, which occupies the entire ground floor of the church, with a splendid industrial kitchen and a patio with two spaces that will allow to grow herbs to hold concerts while enjoying a good barbecue.
It is expected that a person will be able to participate in the restaurant's program for at least four months.
The coordinator of the project of the Castelldefels church, Aurori Cabezas, explains that the "time clients" are trained by volunteer professionals. On their work days, they have breakfast and lunch before the rest of clients with the rest of the team.
But on their day-off, they can come to eat and are treated like any other customer.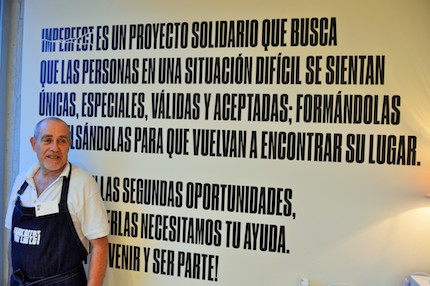 THE TRUE PROTAGONISTS
The whole team have a meeting every month, and a follow-up for each person is carried out, in coordination with the city of Castelldefels. Imperfect aspires to be a temporary place, a bridge, "an impulse to find that second chance", says the coordinator with a huge smile and an obvious emotion.
And all without forgetting the need for good professional support, given by Pepe, head chef of the restaurant, with 35 years of experience.
"Time customers are the real protagonists of this story." People who come to learn and to be encouraged, like Begoña, Pablo, Gabriel, Sofia or Nelson.
People like Elias who, despite having two careers, needs "an opportunity to integrate", and like many others that will come and will own the phrase that Imperfect workers proudly shows in their aprons: "I am imperfect, I am unique, I am valid."
Published in: Evangelical Focus - cities - "I am imperfect, I am unique, I am valid"