Basketball in prison, six years of witness
Young volunteers organise basketball games in a prison of Barcelona, sharing time and Christian values with the inmates.
Protestante Digital · BARCELONA · 03 MARCH 2017 · 08:37 CET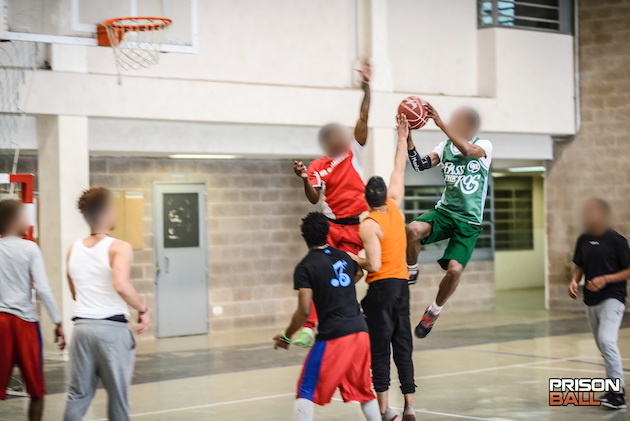 One of the basketball games happening at Quatre Camins. / Joan Marc Cots
Twice a month, a group of young people from different evangelical churches gather in Barcelona (Spain) to play basketball. With their backpacks, sneakers and sweatshirts, they try to fit their big bodies into the vehicle that will take them to the court.
However, the car leaves behind well-prepared and much closer courts and pavilions. They leave the highway and climb a maintenance-free road, to park the car in a place that looks more like a factory, but with some peculiar characteristics: fences, wires, walls and a security control at the entrance. They have arrived to the penitentiary center of Quatre Camins, in Roca de Vallès.
After the relevant controls, they go to the court, where a group of muscular young people, the great majority of Latin origin, is waiting for them, smiling and joking, ready to have a good time that will break their routine and the monotony of the center.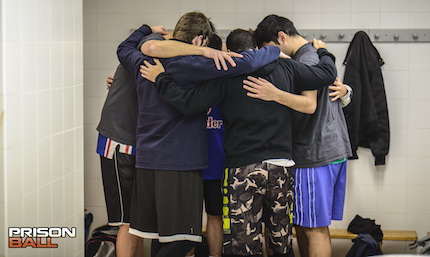 SHOWING CHRISTIAN VALUES
A social educator is with them, and, on the top floor, inside a gazebo, sunken in his screens, an officer is the only protection they need.
"In fact, this is one of the first things that surprise people who accompany us", says Arnau Escapa, coordinator of the activity. He admits that the experience in prisons, fortunately, is not like what Hollywood shows.
Some members of the Prison Ball volunteer group - the name they chose for the ministry – have changed in the six years they have been visiting this Catalan prison. But the goals remain the same: having a good time with young inmates – who are 18-23 years old -, practicing their favorite sport, to engage in some interesting conversations and to show Christian values.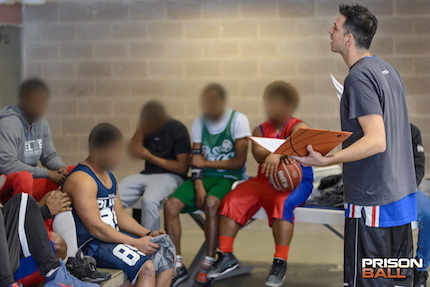 YOUNG PEOPLE PLAYING BASKETBALL
"The educator of the group tells us that these young people tend to behave more positively, although that does not mean that they cannot get into trouble, it's a prison", says Arnau, who coordinates the activity and has been playing inside the walls of Quatre Camins for four years.
Once the ball is thrown into the air in the first second of the game, there are only two teams of young people enjoying an intense match.
"They are a little anarchic, they lack tactical order; but they have a good physical condition", Arnau points out, and adds that they usually play inmates against volunteers, because that kind of game "motivates them more."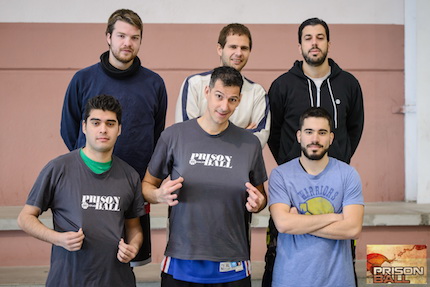 However, sometimes players are mixed "to reduce the tension."
BUILDING CONFIDENCE
Although the time spent with the inmates is relatively short, a relationship of confidence has grown to a certain degree. During the volunteers last visit, the inmates improvised a hip hop performance for them.
"We have been in touch with some of the guys who have finished their internment and were working hard to redo their lives" Arnau says.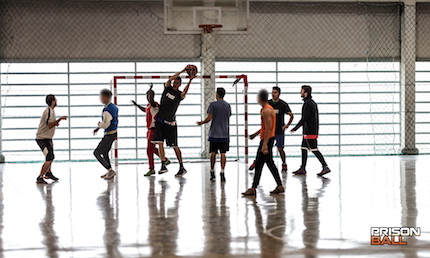 But he admits that it is also frustrating to see in prison people you thought would never see again. "They tell you that they were in a bar and a fight broke out, so they were sent back into the center. Many of them do not know another kind of life", Arnau explains.
MORE THAN 20 YEARS
This activity is part of the Ministry of Prisons (MEP in Catalonian) of the Catalonian Evangelical Council, which also organises worship services in the Catalan prisons through a team of pastoral agents.
The project is carried out in collaboration with Athletes in Action. The MEP, which started in 1995, aims to bring a biblical message of "hope and freedom" to detention centers and prisons.
Published in: Evangelical Focus - cities - Basketball in prison, six years of witness