Former inmates clean cars to thank the police
"We have always made things dirty because we were outside of Christ, so we do this a sign of being clean and washed and made new", a former prisoner says.
Idea, CBNNews · HOUSTON · 10 AUGUST 2017 · 18:40 CET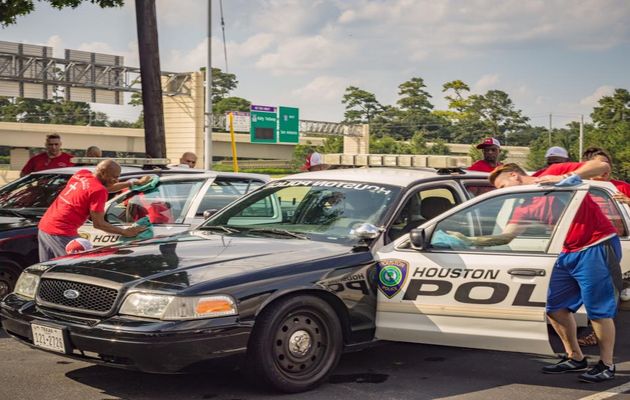 Forner inmates washing the cars. / CHARM
Forty former prisoners grabbed water bucket, sponge and soap, and showed up on Sunday in Houston, Texas, to to clean police officers' personal cars.
It was an initiative of the C.H.A.R.M. Prison ministry (Christ's Hope and Reconciliation Ministry), a Christian organization dedicated to current and former prison inmates.
The focus of the organization is that every person in Jesus is a new creature, and a new beginning is possible even after a prison stay, as we read in 2 Corinthians 5:17-21, and Zechariah 9:11-12.

"WE ALWAYS MADE THINGS DIRTY"
"We have always made things dirty in our lives, within the family, within relationships because we we were outside of Christ", Tommie Anderson, ex-prisoner and a member of C.H.A.R.M., told KHOU.
They washed the police as "a sign of being clean and washed and made new. And that is what we publicly do today: we really clean up something that is dirty", he added.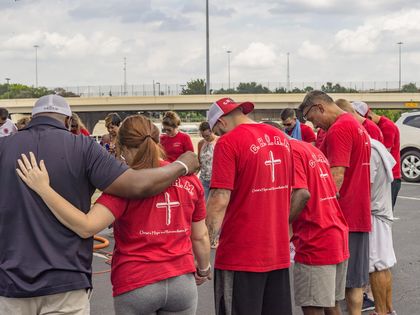 "THANKS FOR ARRESTING US"
Anderson's complete perspective has changed since he became a Christian. Now he also thanks the police officers for arresting him.
"Had it not been for the police officers who arrested us, many of us would probably not be here today. We would probably be in the cemetery, or be in prison for the rest of our lives, who knows. For this reason: Thank you for your service!", Anderson said.
"I knew it wasn't their fault. They had a job to do. They had a family like I had and so the Lord just really softened my heart towards law enforcement, and that they put their lives on the line each and every day for us", Torrance Wilson, another inmate, pointed out.
"IT MEANS A LOT MORE THAN ANY COMMENDATION"
This was an unusual sight for the Houston police, but for Houston Police Captain Michael Faulhaber, the action is of great importance and touched him.
"It means a lot more than any commendation that I've ever received," said Faulhaber.
Published in: Evangelical Focus - cities - Former inmates clean cars to thank the police