Fire damages office and publishing house of Spanish IFES movement
A crowdfunding campaign to rebuild the main office of the evangelical student movement has been launched. "The expressions of encouragement and care we are receiving from many are a big support".
BARCELONA · 20 FEBRUARY 2020 · 16:21 CET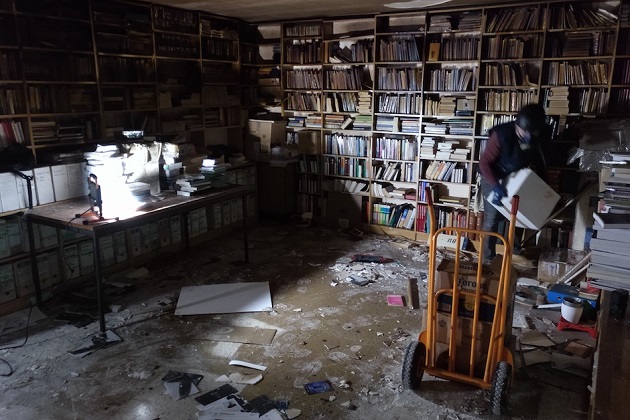 Cleaning up works after the fire at the GBU-Andamio office in Barcelona, Spain. / GBU España
A fire partly destroyed the main office of the United Bible Groups (GBU, in Spanish), the evangelical student and graduates movement in Spain.
The premises of the Spanish national IFES movement are in Barcelona and also host the Andamio publishing house, linked to the student movement.
The fire started due to unknown reasons during the early morning of 12 February, when the office was closed.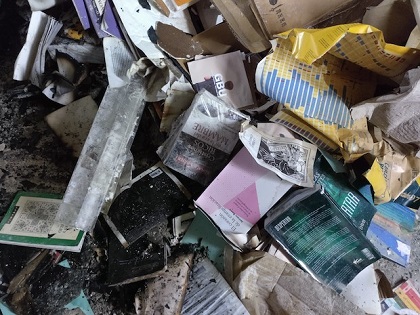 "The material damages are substantial but praise God that there was no other damage done. It seems that the warehouse where the books are stored is the most affected part".
In the first hours after the incident, the GBU-Andamio team asked for "prayer" that "God would give us wisdom to work through the many issues triggered by this incident". "The next weeks will be difficult".
Days later, the ministry had thanked for "the prayers of fellow believers and churches (…) In these difficult days, all the expressions of encouragement, concern and care we are receiving from many are a big support and joy".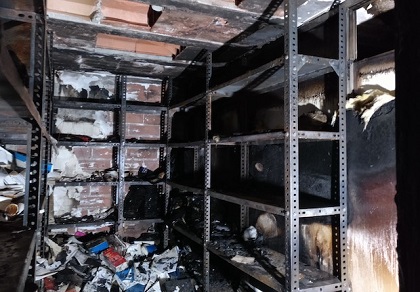 The GBU team has now estimated the damage in 160,000 Euro. "This sum includes the clearing up, the damaged books, office furniture, major refurnishing of the electric installations, walls, ceiling, doors, paint, etc. In addition, there are losses such as the stop in our distribution and sales of books which we do not include in this estimation".
The ministry has launched a crowdfunding campaign on GoFundMe to help rebuild the premises.
It is also possible to give through organization's website (Spanish).
In a statement, GBU secretary general Joaquin Hernández and President Jorge Saguar said: "We trust and rest in the One who is seated in the throne. We want to echo the words of Nehemiah as he entered Jerusalem: 'The God of heaven will give us success. We his servants will start rebuilding' Nehemiah 2:20".
Published in: Evangelical Focus - cities - Fire damages office and publishing house of Spanish IFES movement