Evangelical church in France denounces repeated racist graffiti
Pastor Clément Guérékozoungbo of the evangelical congregation in St. Étienne: "I'm African, we love this country, we never had problems".
France Bleu - Radio France · SAINT-ÉTIENNE · 11 JUNE 2020 · 16:33 CET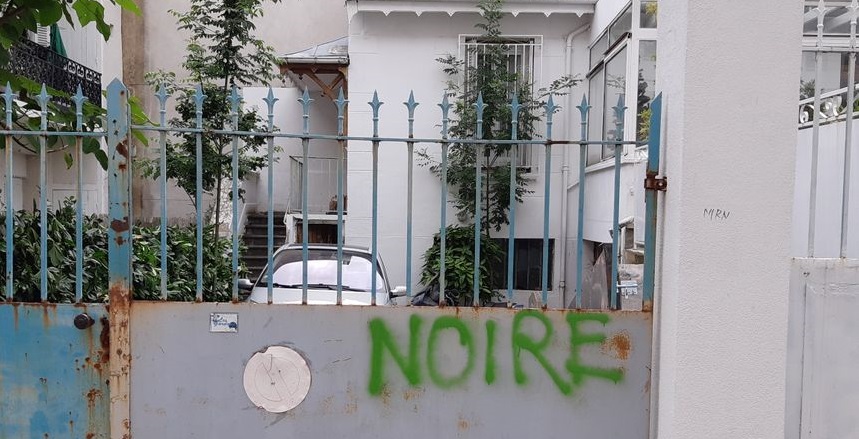 One of the racist inscriptions on the premises of the Moission evangelical church in Saint-Étienne. / Photo: FranceBleu - Radio France
Members of the evangelical church Moisson (Harvest) in the city of Saint-Étienne (near Lyon, France) denounced that graffiti with the words "negro" and "black" appeared on their premises.
According to local news website France Bleu, this is the third time in just a few weeks that such vandalistic acts target the evangelical church.
Pastor Clément Guérékozoungbo said: "It is shocking. I am black, I am African, we love this country, we never had any problems. Moreover our church is not only made up of Africans, we are a beautiful mix".
According to the local newspaper, the neighbours living in front of the evangelical church were the ones that helped erase the racist inscriptions. "We don't want to give them the pleasure that everyone sees it", they said.
The National Council of Evangelicals in France (CNEF) confirmed that the Moisson evangelical church is one of its members and denounced the situation on their twitter account.
Les locaux de l'Église évangélique Moisson (FEPEF, affiliée au CNEF) ont été recouverts d'inscriptions "nègre", "noir" tracées à la peinture verte rue Saint-Joseph à Saint-Étienne.https://t.co/iOFC6rOZ5D

— Romain CHOISNET (@comcnef) June 11, 2020
But the green paintings have also appeared in other places in the area. The door of one neighbour was targeted five times with words such as "Arab" and "Arab C-19". The inscription "Turk" has also been seen written on some walls.
Neighbours have told France Bleu they hope the offender is found soon, but also said the situation had led to good conversations and "solidarity" among the people in the neighbourhood.
Published in: Evangelical Focus - cities - Evangelical church in France denounces repeated racist graffiti