Researcher verifies the existence of 53 Old Testament's characters
Eight kings of the Kingdom of Israel and six from the Kingdom of Judah have been verified, including Kings David and Ahab.
The Times of Israel · JERUSALEM · 22 AUGUST 2017 · 17:50 CET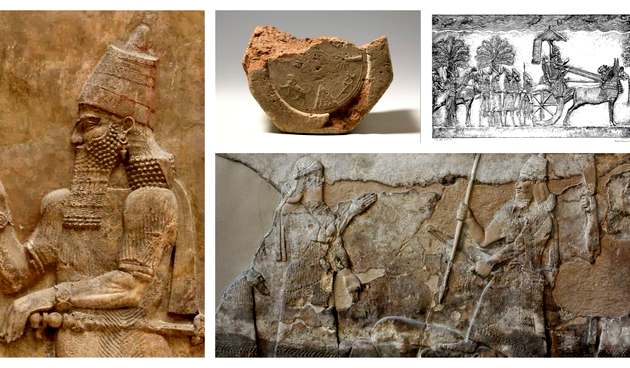 Biblical characters that Lawrence Mykytiuk claims to have verified.
Thanks to a researcher's unique system, 53 individuals in the Hebrew Bible have been proven as genuine historical characters through material evidence of their existence.
The system's creator, Lawrence Mykytiuk, an associate professor of library science at Purdue University, calls it "a way to develop historicity."
Mykytiuk's training as a librarian and interest in the Bible help him to pore through journals and books, scrutinize inscriptions discovered on digs and attempt to match names in the historical record with names in the Bible.
THREE CRITERIA
Mykytiuk's system relies on three criteria: A biblical name must match the name on an authentic inscription, with no possibility of a forgery (thus ruling out items from the antiquities market, he said).
The names — in the Bible and on the inscription — must match in terms of setting and time period.
And, in perhaps the most exacting category, Mykytiuk looks for matches of at least three specific details identifying an individual, such as name, father's name and title.
"There might be a few people with the same name, father's name, but same title? That's stretching it. I consider it a virtual certainty, either a dead ringer or virtual certainty", Mykytiuk said.
However, he also recognised that verifications of biblical names do not guarantee verifications of biblical events involving these individuals.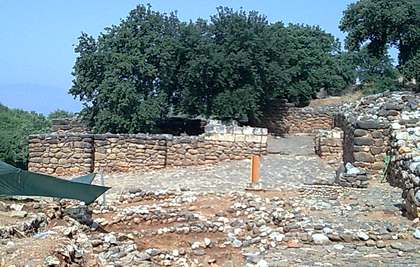 VERIFIED NAMES
Verified characters include eight kings of the Northern Kingdom of Israel and six from the Southern Kingdom of Judah. One is King Ahab of the Northern Kingdom of Israel, who fought in the Battle of Qarqar in 853 BCE, an event that Mykytiuk noted in both the Book of Kings and on an image of the Kurkh Monolith.
"There was only one Israelite king at a time who could have fought [in the battle]:Bingo. There was a match between the inscription and the Bible", Mykytiuk argued.
KING DAVID, THE OLDEST VERIFICATION
Mykytiuk's oldest verification is another sovereign — King David himself, from 1000 BCE. He found a match between the protagonist of Samuel I and the "House of David" wall inscription at the Tel Dan excavations in northern Israel.
Persians, Babylonians, Egyptians, Moabites, Arameans and Damascenes also show up on Mykytiuk's list — a fraction of the almost 3,000 people in the Hebrew Bible.
"For most, all we get is a name. Perhaps not more than a couple hundred have enough identifying facts in the Bible to actually identify [them] in some other written source", Mykytiuk explained.
RECENT IDENTIFCATIONS
But the identifications keep coming. His latest, published in the May/June issue of Biblical Archaeology Review, are Tattenai, a Persian administrator under Darius the Great; and Nebuzaradan and Nergal-sharezer, two Babylonian warriors who fought for King Nebuchadnezzar II, destroyer of the First Temple.
Tattenai is mentioned in biblical sources such as Ezra 5:3 — and in a tablet from Darius dating to 502 BCE.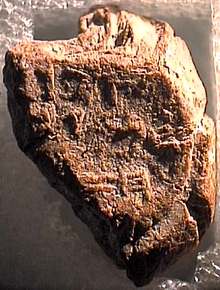 Nebuzaradan and Nergal-sharezer appear in Kings and Jeremiah, respectively. Their names are inscribed in cuneiform on Nebuchadnezzar II's Prism, reproduced in James B. Pritchard's book "Ancient Near Eastern Texts Relating to the Old Testament."
MYKYTIUK'S MOTIVATON
Mykytiuk's interest in verifications began in 1992, while he was in graduate school in Hebrew and Semitic studies at the University of Wisconsin-Madison.
He saw an image of a clay impression from a signet ring belonging to a servant of King Hezekiah, who ruled the Southern Kingdom of Judah and is mentioned in the Book of Kings.
He found it noteworthy at a time when some scholars who were "European mainly, were saying the Hebrew Bible was a work of fiction with a few historical references thrown in."
Thus began a quest for Mykytiuk — who is Christian — to verify names in the Old Testament by studying inscriptions. He made this the topic of his dissertation, completed in 1998 and published in 2004 as a book, "Identifying Biblical Persons in Northwest Semitic Inscriptions of 1200-539 BCE."
He did publish verifications of 50 people in the Hebrew Bible in 2014, updating them with his most recent findings this year. He has also written about the historical existence of Jesus — a person he calls "forever controversial" — and is returning to the New Testament for his next two articles.
Published in: Evangelical Focus - culture - Researcher verifies the existence of 53 Old Testament's characters