Archaeologists confirm the greatness of the biblical kingdom of Edom
The copper mines are an evidence of a hierarchical and stable kingdom prior to the monarchy in Israel, as described in Genesis.
Evangélico Digital · JERUSALEM · 26 SEPTEMBER 2019 · 10:58 CET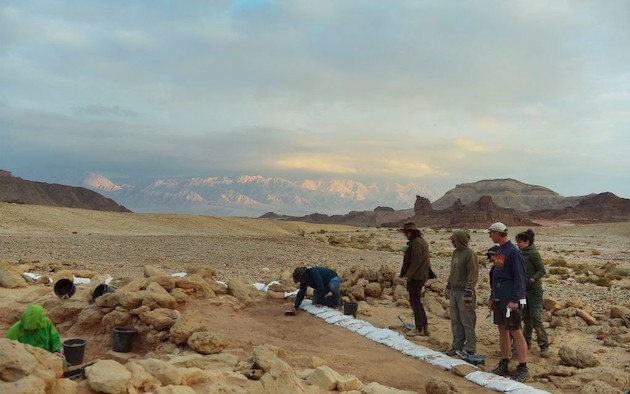 The excavation in the Timna Valley. / Erez Ben-Yosef, University of Tel Aviv.
The study of ancient copper mines in the deserts of Israel and Jordan, indicates that the Edomites created a powerful political entity more than 3,000 years ago, as the Bible relates.
In Genesis 36, the descendants of Esau (Edom) are described as kings who "reigned in Edom before any Israelite king reigned". Until now, there was no archaeological evidence to ratify this kingdom.
However, the study of copper production in the Arabah desert has allowed archaeologists to determine that they were not nomadic people, but would have hierarchies and a centralized organization.
The research, led by Erez Ben-Yosef, of the University of Tel Aviv (Israel), and Thomas Levy, of the University of California, San Diego (USA), have been published in the scientific journal PLOS One.
In the article they explain that, in the eleventh-twelfth centuries B.C., a group of people of great wealth that would come from a network of "high technology" of copper, which was a resource of great value at that time, lived there.
Archaeologists discovered that they used the same techniques at different sites in the region. Those techniques improved and advanced together more than 3,000 years ago.
This shows the presence of a central entity that coordinated the tasks. According to Ben-Yosef, his study agrees with the description in the Bible about Edom.
To confirm this finding, they have used the methodology of "punctuated equilibrium model", analyzing the remains of ancient copper mines in Israel and Jordan, in order to establish a comparison in the timeline of copper production in ancient times.
The results demonstrated a significant decrease in copper in the waste from the copper extraction sites in the Arabah area, which is explained as a systematic and effective extraction process in this region, coinciding with Edom.
Published in: Evangelical Focus - culture - Archaeologists confirm the greatness of the biblical kingdom of Edom