EU allows employers to ban religious symbols at workplace
The prohibition "may be justified by the employer's need to present itself in a neutral manner to customers or to prevent social conflicts", the EU Court of Justice states.
LUXEMBOURG · 23 JULY 2021 · 16:15 CET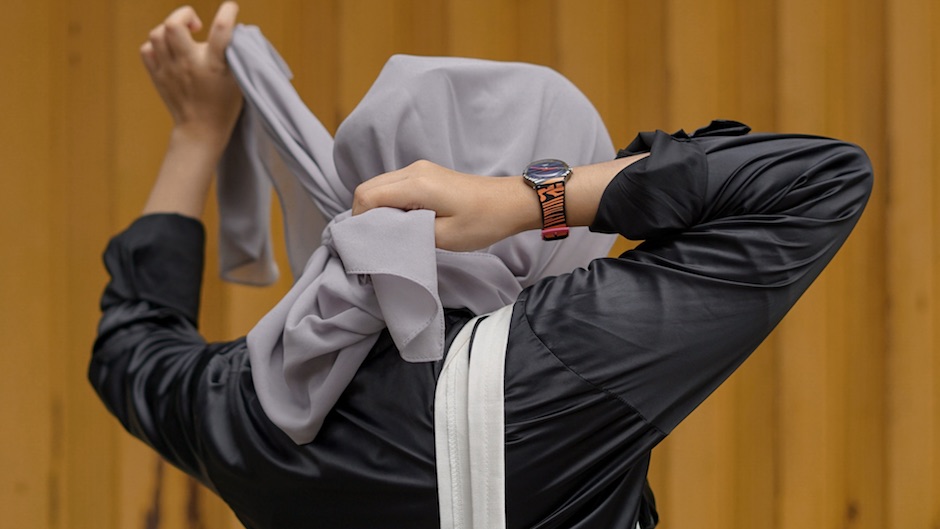 The European Court of Justice has ruled that the prohibition of the wearing of religious symbols at work "may be justified by the employer's need to present a neutral image towards customers or to prevent social disputes".
The ruling was made in the context of the analysis of two cases in Germany. A caregiver for disabled children in a Hamburg kindergarten who runs a charity, and an employee of the Mueller of pharmacies who, after years in her job, began wearing Muslim headscarves and were suspended after receiving several warnings.
Furthermore, "the Court recalls its case-law according to which such a rule does not constitute direct discrimination provided that it covers any manifestation of such beliefs without distinction and treats all workers of the undertaking in the same way by requiring them, in a general and undifferentiated way, to dress neutrally, which precludes the wearing of such signs".
In the cases of the two German workers, the German judiciary will have the final say, although the Court of Justice of the European Union provides a framework of legal legitimacy to make certain decisions.
In 2017, the same court already ruled that companies could prohibit the use of religious symbols under certain conditions.
"The justification must correspond to a genuine need on the part of the employer"
The issue of wearing Islamic headscarves not only in the workplace, but also in the street, has been the subject of debate on the European continent for years.
Some of the most recent countries to have taken a new chapter in this discussion are Switzerland, which in March this year banned the wearing of face-covering garments (niqab) by referendum, and Austria, which in January 2020 announced a ban on the wearing of headscarves in schools and educational establishments.
The European Union judiciary now stresses that there are cases in which it is justifiable to prohibit the wearing of religious symbols in the workplace.
However, "that justification must correspond to a genuine need on the part of the employer and, in reconciling the rights and interests at issue, the national courts may take into account the specific context of their Member State and, in particular, more favourable national provisions on the protection of freedom of religion"
Published in: Evangelical Focus - europe - EU allows employers to ban religious symbols at workplace