French Senate stops first push to make abortion a constitutional right
"This battle is not over. It is just beginning", pro-abortion parliamentarians say. Two new resolutions will be brought to vote in November.
PARIS · 24 OCTOBER 2022 · 09:22 CET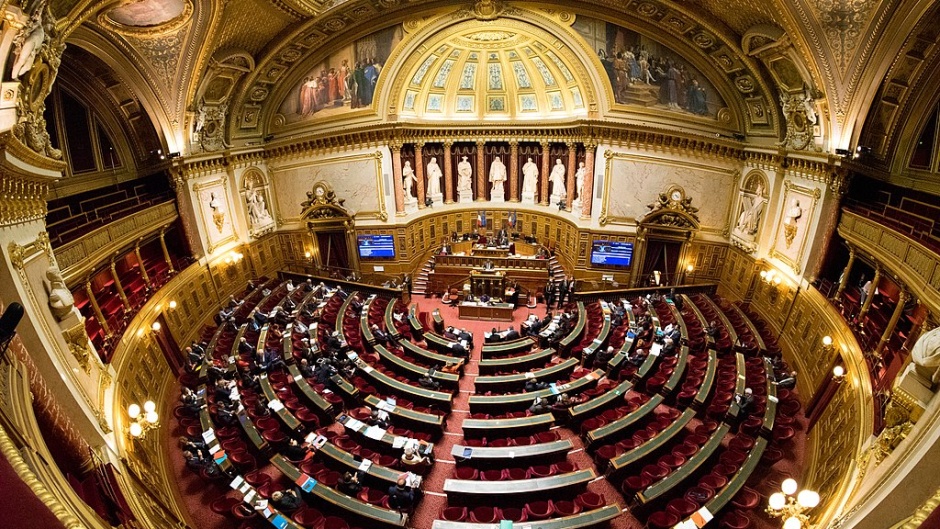 The French Senate rejected on first reading a draft law to include the right to abortion in the Constitution.
Following intense debate, 139 voted in favour and 172 against adding to the Constitution that "no one may infringe the right to voluntary termination of pregnancy and contraception"; and that "the law guarantees to anyone who so requests free and effective access to these rights".
"The Senate majority has chosen to go against the wishes of 81% of French women and men", pointed out the d'Europe Écologie Les Verts (European Green party of France) Senator Mélanie Vogel, who wrote the draft law.
She stressed that "this battle is not over. It is just beginning", knowing that two other draft laws about the same issue will soon be brought to the National Assembly on November 9 and November 28.
Strong division
The Senate law commission had already rejected the draft law on October 12, stating that it was not justified because "the purely proclamatory and symbolic approach desired by the authors of the text puts at the heart of the news a subject on which there is no questioning in France".
According to the French Protestant Evangelical Committee for Human Dignity (CPDH), "including abortion in the Constitution would authorise a death penalty for unborn children".
On the contrary, French minister of justice, Éric Dupond-Moretti, said that "including the right to abortion in the Constitution has symbolic power".
Earlier this year, the Parliament voted to extend France's legal limit for ending a pregnancy from 12 to 14 weeks.
Published in: Evangelical Focus - europe - French Senate stops first push to make abortion a constitutional right