First ever office to address Christian persecution opens in Hungary
Zoltan Balog, minister of Human Capacities, said it is "of utmost importance" to help persecuted Christians. The new office will have a starting budget of US$3.35 million.
World Watch Monitor, CNA · BUDAPEST · 21 SEPTEMBER 2016 · 17:46 CET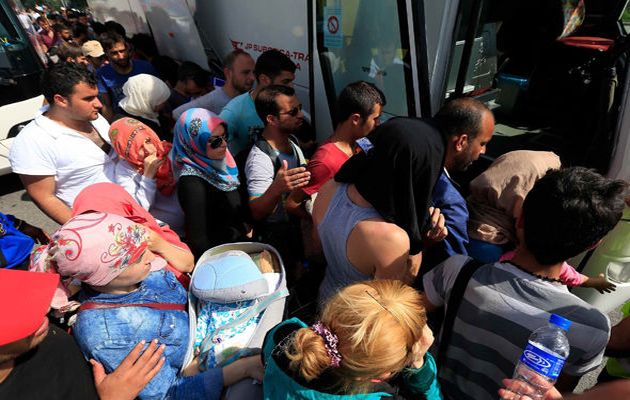 A group of asylum seekers boards a bus start trip to Hungary. / Reuters
Hungary has become the first country to open an office specifically to address the persecution of Christians in the Middle East and Europe.
"Today, Christianity has become the most persecuted religion, where out of five people killed for religious reasons, four of them are Christians", Hungary's minister for Human Capacities, Zoltan Balog, said, Catholic News Agency (CNA) informs.
PERSECUTION OF CHRISTIANS
"In 81 countries around the world, Christians are persecuted, and 200 million Christians live in areas where they are discriminated. Millions of Christian lives are threatened by followers of radical religious ideologies", the minister added.
Since 2015, close to 1.5 million people have arrived in Germany to seek asylum. Many travelled through "the Balkan route", though Hungary has now erected a fence on its southern borders with Serbia and Croatia.
US$3.35 MILLION BUDGET
Hungary's new office will have a starting budget of US$3.35 million. Minister Balog said it is of the "utmost importance" to help persecuted Christians, to raise international awareness of their "untenable situation" and to coordinate humanitarian efforts.
Overseeing the department is Tamás Török, who until recently was Hungary's deputy ambassador to Italy.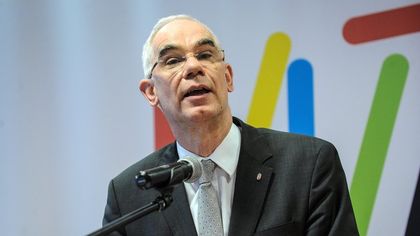 HUMANITARIAN FOCUS
The Hungarian government will spend the coming weeks working out the exact duties of the new department, though it will have a primarily humanitarian focus, said Eduard von Habsburg, the Hungarian ambassador to the Holy See.
The decision to launch the new department came after Prime Minister Orban and Minister Balog travelled to Rome in August to meet Pope Francis.
Orban and Balog, respectively a Protestant layman and a Calvinist pastor, were the only non-Catholic members of the group whom Pope Francis received in a private audience in August.
MEETINGS WITH CHRISTIAN LEADERS
Balog confirmed that he and Orban had met with Christian leaders from the Middle East in Rome. Among the participants were Syrian Patriarch Ignatius Joseph III Younan of Antioch, Maronite Patriarch Bechara Boutros Rai of Antioch, Melkite Archbishop Jean-Clément Jeanbart of Aleppo, Patriarch Ignatius Aphrem II of the Syrian Orthodox Church, and Bishop Gabriel of the Coptic Orthodox Church, the CNA reported.
"Our interest not only lies in the Middle East but in forms of discrimination and persecution of Christians all over the world," Balog said. "It is therefore to be expected that we will keep a vigilant eye on the more subtle forms of persecutions within European borders."
Published in: Evangelical Focus - europe - First ever office to address Christian persecution opens in Hungary