Spreading God's Word in Belarus
Belarusian print newspaper "Kolokol" works to bring the gospel to regions with no access to internet, including prisons and nursing homes.
MINSK · 14 JUNE 2017 · 15:43 CET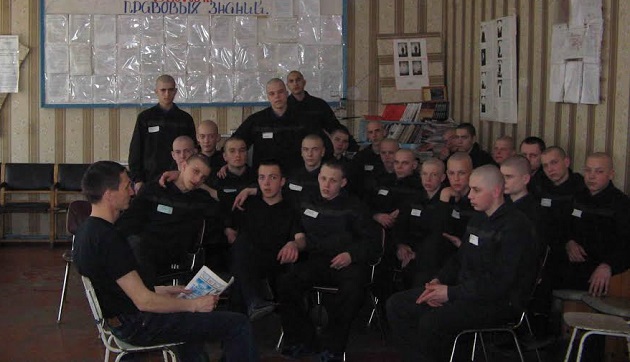 Inmates in a Belarusian detention centre regularly receive copies of the Kolokol newspaper. / Kolokol
Since 1993, the Belarusian Christian newspaper Kolokol-The Bell brings God's word to the modern world in Russian language.
"Today, when Christian values are replaced with false standards, Kolokol tells the truth about God, Christianity and Christian life. Kolokol answers thorny questions, tells real stories, gives good reasoning, and explains how to implement the Bible", the Kolokol team says.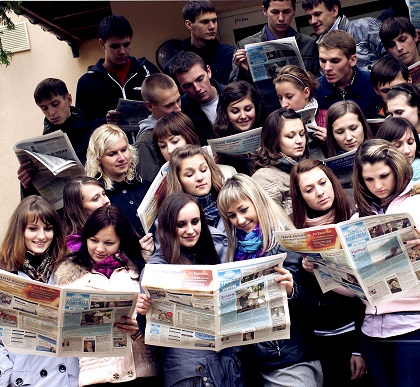 They believe that "Christian media is able to tell the truth systematically and massively, helping people change their thinking, and maybe leading them to repentance."
Following the verses in in the Gospel of Luke 4:18-19, this print newspaper aims to "bring Good News to the poor… To proclaim that captives will be released, that the blind `will see, that the oppressed will be set free, and for the time of the Lord's favor has come´."
BRINGING GOOD NEWS TO PRISONS
Belarus holds the second place in Europe in the number of prisoners per capita (306 prisoners per 100,000 people), only behind Russia (447 prisoners per 100,000 people).
In Belarus and Russia, prisons, as well as rehabilitation centers for alcohol and drug addicted people, are often Internet-deprived areas, and the newspaper is usually the only chance to share the gospel with prisoners.
After the adoption of "Yarovaya law", it became more difficult for Christian workers to go inside the prisons, but sending the newspaper to the inmates does not go against the law.
REACHING EVERY VILLAGE AND PEOPLE IN NEED
Belarussian and Russian villages are not similar to others in Western Europe: many of them do not have internet, thouses often lack basic necessities, and in many villages, the villagers do not have any contact with Christians, so a Christian newspaper represents a big help for the people there.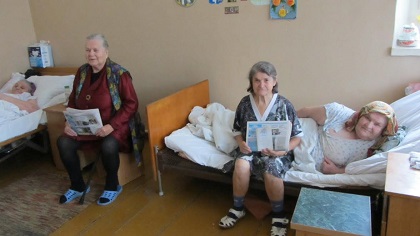 The Kolokol team made a research to know the amount of people who live in special places such as hospices, hospitals and nursing homes for old people, and realised that there are thousands of them.
"We see a big need to send the Christian newspaper to them, who desperately need God, and have time to read and to think, but they have no possibility of regularly receiving right information or support for their mind and spirit, so that receiving Kolokol would give them that."
GOD'S WORD FOR EVERY PEOPLE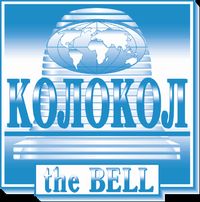 Churches and Christians also use Kolokol in
personal evangelism
and on special events: family festivals, gospel bicycle rides, etc. "Kolokol tells people about God even after the event", the Kolokol staff points out.
Additionally, the team gives subscribtions to some of the most influential people in every city. Receiving the newspaper, political and education leaders, directors of banks, CEO, etc., get the chance to have direct access to Christian contents.
Learn more about this Belarusian project by visiting its website and Twitter account.
Published in: Evangelical Focus - europe - Spreading God's Word in Belarus