Registration open for European Leadership Forum 2019
The 2019 Forum's morning Bible teacher will be Ramez Atallah. Over 850 participants are expected to attend the conference in Poland.
Forum of Christian Leaders · WISLA (POLAND) · 22 AUGUST 2018 · 15:39 CET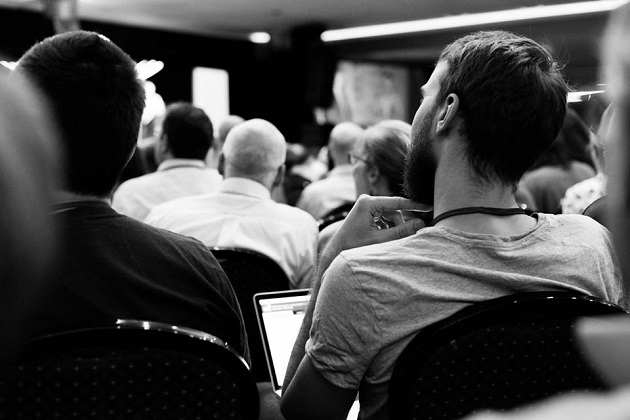 Participants of the 2017 European Leadership Forum in Wisla, Poland. / FOCL
Registration is now open for the 17th annual European Leadership Forum. The upcoming meeting will take place from 18 May – 23 May, 2019 in Wisla, Poland.
An early registration discount is available to those who apply to attend the Forum by Friday, 14 September. A limited number of scholarships are also available to participants who are native to Central, Eastern, and Southern European countries.

The mission of the European Leadership Forum is to
unite, equip, and resource evangelical leaders to renew the biblical church and evangelise Europe
. This invitation-only gathering brings together hundreds of evangelical Christian leaders from across Europe for specialised training, mentoring, resource sharing, and networking.
"The European Leadership Forum is an incredible thing and I wouldn't want to miss it for anything," says Peter J. Williams, Principal and CEO of Tyndale House, Cambridge. "We're all short of time," he explains. "We're all short of resources. It's madness for us not to share our best practices and to get to know each other. It's crazy that on such a small continent we wouldn't be sharing the knowledge, the relationships, the personal connections that we have. The Forum encourages that better than anything else I know".
"I've been coming to the European Leadership Forum for quite a number of years now," adds Lindsay Brown, who leads the Fellowship of Evangelists in the Universities in Europe. "I think I probably go to around 15 conferences a year around the world. The Forum is the best training event I've seen in Europe in the last 20-25 years. And it's also unique on a global scale".
NETWORKS
Forum participants are grouped into educational communities called Networks, which focus on such diverse areas as Bible teaching, youth ministry, organisational leadership, discipleship, science, counselling, the arts, politics and public policy.
Additionally, an Expo connects attendees with dozens of Christian organisations and universities.
One-on-one personal mentoring sessions give participants an opportunity to speak to leading experts in various fields of ministry. Special year-round mentoring allows many participants to receive training over the course of a year through small group webinars and an in-person retreat.
"One of the things that I appreciate and value the most about the Forum is the personal touch," says Benjamin Hlastan, a church planter and pastor in Slovenia. "The way the Forum is organized and the way it's done, you can tell there have been people praying and thinking about the smallest details, thinking about how it can be meaningful and personal and respectful."
RAMEZ ATALLAH, BIBLE EXPOSITOR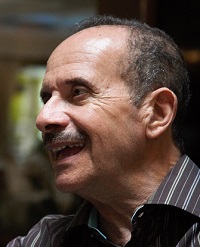 The 2019 Forum's morning Bible teacher will be
Ramez Atallah
, General Secretary of the Bible Society of Egypt.
Evening plenary speakers will be: Lindsay Brown (Director of Fellowship of Evangelists in the Universities of Europe), Pablo Martinez (Psychiatrist and former President of the Spanish Evangelical Alliance), Michael Reeves (President and Professor of Theology at Union School of Theology), Jay Smith (Christian/Muslim Apologist; former International Director of Pfander Centre for Apologetics).
Over 850 participants are expected to attend.
For many participants, the yearly Forum meeting is an oasis of learning and community.
"I think for me, the thing that is most exciting about the Forum is the networking", says Paul Bowman, who is the youth director for Fitzroy Presbyterian Church in Northern Ireland. "What we're doing is part of a kingdom work across the nations", he says. "I think that's a really significant benefit of being at the Forum. That sense of community and learning together is a terrific blessing that the Forum provides for people".
"There are many things that I value about the Forum," adds Gaby Gazova, Regional Director for Integrity Life. "One is that I get to meet other leaders from my country. I might already know some of these leaders by name. But I wouldn't have the chance to meet them personally and talk to them. So that's a great help for us. It's really so valuable to know your brothers and sisters in your country, to pray for each other, to support each other."
For more information about the European Leadership Forum, visit the Forum's website and the information about the 2018 event.
Published in: Evangelical Focus - europe - Registration open for European Leadership Forum 2019