Around 5,300 march for life in Berlin
"Welcoming every child, supporting every woman" was one of the messages.
Marsch für das Leben · BERLIN · 25 SEPTEMBER 2018 · 12:40 CET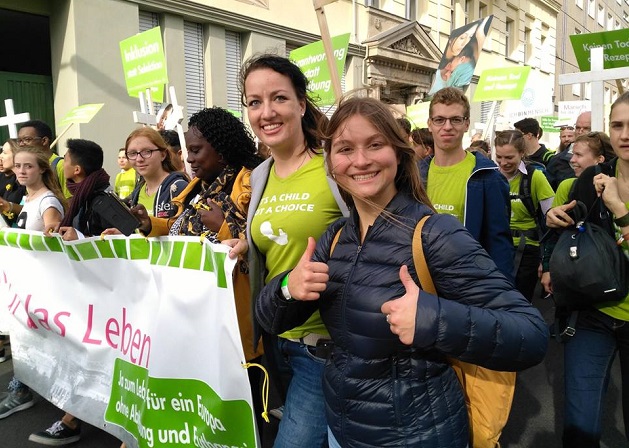 Participants of the march for life in Berlin. / Marsch für das Leben Facebook
About 5,300 people marched through the centre of Berlin (Germany) to defend life and "make history" helping to put an end to a culture of abortion.
The annual march for life is based on the motto "Welcoming every child, supporting every woman". Many young people were involved in a gathering where shirts with messages like "It's a child, not a choice" were seen.
Leaders of Christian churches and organisations, as well as political leaders took part in the event. "We are showing a great sign for the future today, with a big pro-life demonstration including different political parties and all generations", said Alexandra Linder, of the German Right to Live Union.
The right to a good information for pregnant women was one of the main talking points at the gathering. A mother from Uganda, a father from Israel and a counsellor with a long experience, expressed that mothers in tough times need empathy, time, support and helpful guides, instead of information about abortion.
The organisation said that "the pro-life movement in Germany is growing; people see that there a positive position towards the lives of all people in our society is very much needed".
RADICALS IN COUNTER-DEMONSTRATION
As it happened in Switzerland recently, police officers had to protect the participants of the march for life because radical pro-abortion activists organised a counter-protest. Around 1,000 held signs calling to "bring down" the ideas of pro-life groups and sang chants to offend the beliefs of Christians. The protest was organised, among others, by the Union for Sexual Self-Determination.
Published in: Evangelical Focus - europe - Around 5,300 march for life in Berlin