UK Election day: What will happen?
Polls show Labour and Conservatives are tied. Hundreds of churches hosted debates with candidates, and evangelicals led campaigns encouraging people to vote.
LONDON · 07 MAY 2015 · 14:32 CET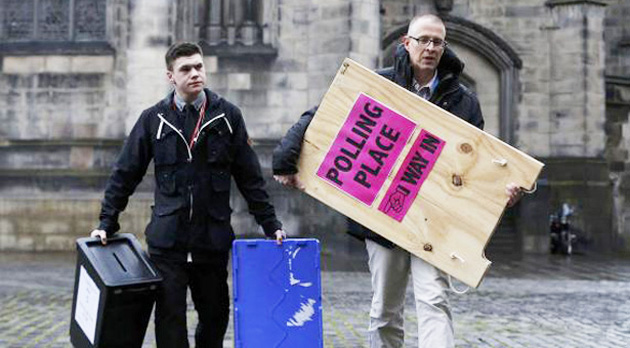 City council workers getting everything ready for Election day. / Reuters
This evening, the United Kingdom will know what political party will have the responsibility to form a cabinet to lead th contry in the next 4 years. Polls show both David Cameron's Conservatives (34%, 275 seats, according to The Guardian) and Ed Miliband's Labour (35%, 275 seats) will be far from a majority in Parliament.
The Scottish National Party (5%, 52 seats), led by Nicola Surgeon, could be the key element to form a coalition. Others like Liberal Democrats (9%, 27 seats) and UKIP (11%, 3 seats) will probably not have the same relevance.
Several outspoken Christian candidates are fighting for a seat in Parliament.
CHURCHES SHOW MUCH INVOLVEMENT
In some countries, Politics still seems to be a taboo topic for evangelical Christians. But not in the UK. In the weeks leading to the election, churches across the UK hosted 'hustings', debates in which local party leaders gave their views on topics of interest for the audience.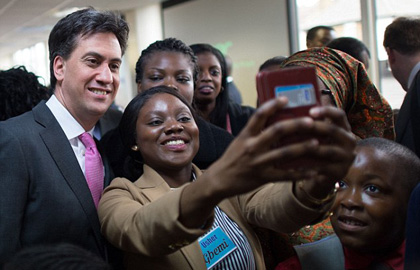 According to Christian chairy CARE, a record number of at least 325 of these debates were organised in churches.
"Despite all the apathy and indifference we are constantly hearing about, the church is providing a place for debate, engagement and political involvement", CARE CEO Nora Leach said.
"GOD-GIVEN RESPONSIBILITY TO ENGAGE IN POLITICAL PROCESS"
Evangelicals have been asked to really "show up" and engage with the political process, to help the United Kingdom to take wise decisions.
The Evangelical Alliance United Kingdom shared many resources. Videos, election guides, and articles summarising the major parties' points of view regarding topics like poverty, the health system, education, human trafficking, etc.
"Evangelicals have a rich tradition of political engagement, often leading the way securing freedom, bringing about positive social change", the EAUK said, asking Christians to use their "God-given responsibility to actively engage in the political process."
Results of the election will probably be clear on Friday morning.
Published in: Evangelical Focus - europe - UK Election day: What will happen?