Age of first access to pornography falls to 8, study finds
Research in Spain fuels the political debate about limiting the power of the porn industry. Christian activists have long been alerting about the damaging effects on children and youth.
RTVE, La Vanguardia, Europapress · PALMA DE MALLORCA · 11 JUNE 2019 · 13:18 CET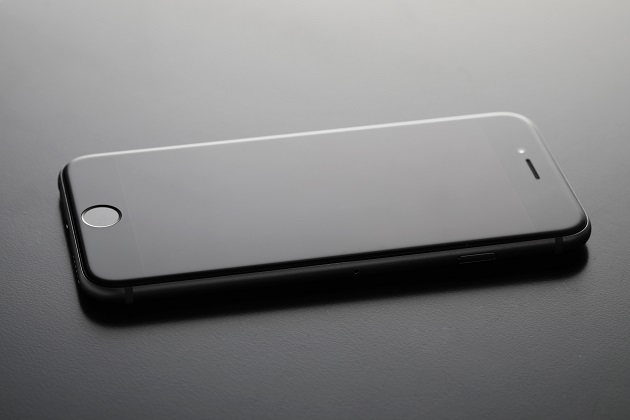 Mobile phones are the most used devices by minors when they access pornography contents. / L. Rui (Unsplash, CC0)
The youngest Member of Parliament in Spain is leading an initiative to force porn websites operating in the country to install credible age verification systems.
The recently elected 26-year-old Andrea Fernández has called to end the "culture of porn" among young people which has lead in the last years to more than one hundred cases of so-called "manadas" (English: packs, herds) - groups of young men who plan to rape vulnerable women.
The limitation of pornographic contents online was included in the electoral programme of the the newly elected Prime Minister, Pedro Sánchez (Social Democrats). The goal of the new government is to implement a new strict age verification system for these kind of websites. This has already been approved in the UK, with the support of 88% of parents.
BOYS START WATCHING PORN AT 14, GIRLS AT 16
The social debate about the role of pornography in the education of children becomes more important as new data of a research conducted by the Balearic Islands University among 2,500 people aged 16-29 showed a disturbing reality.
The report "New Pornography and the changes in interpersonal relationships" says some children are starting to consume pornography at 8. The average age for boys to start to consume pornography is 14, 16 for girls. The legal age required to access such contents is 18.
Mobile phones are the main point of access to sexual contents, more than 50% of young people admit it is the device they most use to watch sexual contents. Although "many have come across pornography unintentionally", others start searching for images out of curiosity.
The anonymity of consumers, the free access to unlimited contents, the high quality of the video contents, and the wide range of sexual practices (including abuses and illegal practices) portrayed in such websites are some of the factors that worry specialists most.
VIOLENCE AND HUMILIATION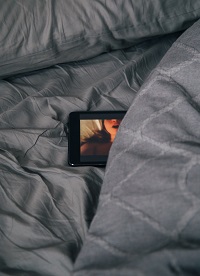 Pornography showing
"sex without condom and open violence like choking and other physical aggressions"
helps "to normalise these practices among young people, who ask their sexual partners to do the same, or start consuming prostitution".
According to psychologist Teresa Vaquero, "these are models of submission where there is no space for confidence, tenderness, respect and communication. These are often very brutal and only genital relationships... Understanding sex like this is very dangerous".
Meanwhile, the link between pornography and prostitution becomes stronger, the study says, as a growing number of people admit they have paid for sex after visiting porn sites.
The leaders of the research encouraged parents "not to hide the issue of pornography" when they talk to their children, since only 27% of young people say they had a conversation about it with their parents. Seven in ten said the sexual-affective education they received in their teenage years was "non-satisfactory".
CHRISTIANS CALL TO STOP PORN INDUSTRY
Christian organisations have long campaigned for restricting the power of the porn industry. Anti-trafficking groups have alarmed about the dangers of unlimited exposition to sexual contents, such as: risky sexual behaviours, sexual abuse, and introduction to prostitution.
The meaning of long-lasting, faithful and committed heterosexual relationships is also eroded in a context in which open, frequent and non-romantic relationships are seen as symbols of freedom and satisfaction.
Evangelical psychologists and counsellors have frequently called for churches to address the issue of pornography with both youth and adults.
Read more Evangelical Focus articles about the issue of pornography from a Christian perspective.
Published in: Evangelical Focus - life & tech - Age of first access to pornography falls to 8, study finds