Baseball player Ben Zobrist: "We all need Christ"
The MVP of the "World Series" champions Chicago Cubs defines himself as a "follower of Jesus Christ". Teammate Dexter Fowler is also a committed Christian.
CHICAGO · 07 NOVEMBER 2016 · 14:51 CET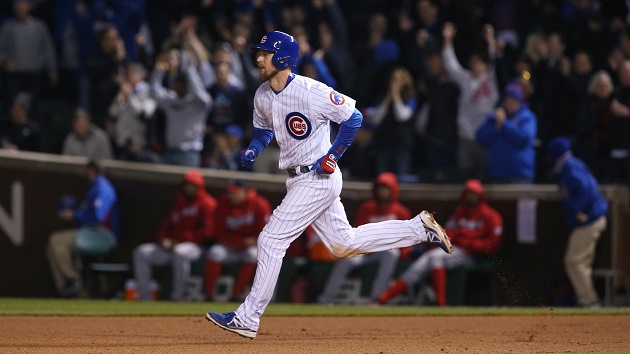 Ben Zobrist, Chicago Cubs player. / Chicago Tribune
The Chicago Cubs won the 2016 "World Series" and have become the new Major League Baseball champions.
Ben Zobrist has become the franchise's first player ever to win the title of MVP.
The player celebrated the victory with other team members in a parade throughtout the streets of Chicago.
On his Twitter profile (with 85,000 followers), Zobrist defines himself as a "follower of Christ".
After winning the title, the player tweeted:
Don't want to go to sleep yet. I'm still shocked. Thank you Lord for this special blessing. Thank you Cubs fans. #2016WorldSeriesChamps

— Ben Zobrist (@benzobrist18) 3 de novembre de 2016

"GRACE IS FOR EVERYONE"
In 2013, Zobrist appeared in a video produced by the Fellowship of Christian Athletes.
"I want people to know that grace is for everyone. We all need grace. We all need Christ", Zobrist said.
"I still have a lot to learn about what the love of Christ is like – that it's not just knowledge ... but it's allowing the truth to change you – allowing Christ's message of grace and hope and love through the cross, that that message is the message that changes the way we look at everything in our lives".
FOWLER: "I KNOW GOD PUT ME HERE"
One of Zobrist´s teammates is Dexter Fowler. He served as the lineup's leadoff man for the Cubs throughout the season and playoffs.
Fowler is also a committed Christian. "I know God put me on this platform to spread His Word. The best way I can share my faith is to lead by example and play with the joy He has given me as His child".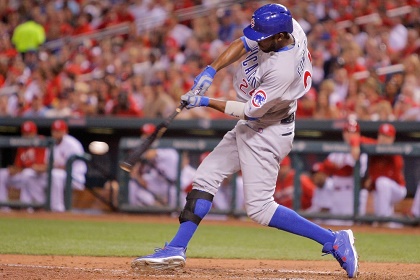 "Laying this game is just a stepping stone on my journey through life with Him. I pray that I embrace every opportunity that He puts in my path to share His message of salvation. And when I get weary because of the challenges and struggles in this life, I know that He is always there to renew my strength", Fowler said.
Published in: Evangelical Focus - life & tech - Baseball player Ben Zobrist: "We all need Christ"