Keylor Navas: "My faith is the most important thing"
The Real Madrid goalkeeper talks openly about his faith in an interview with a Spanish newspaper. "Having God with us is the success of our marriage", he says.
El Mundo · MADRID · 19 MAY 2017 · 17:00 CET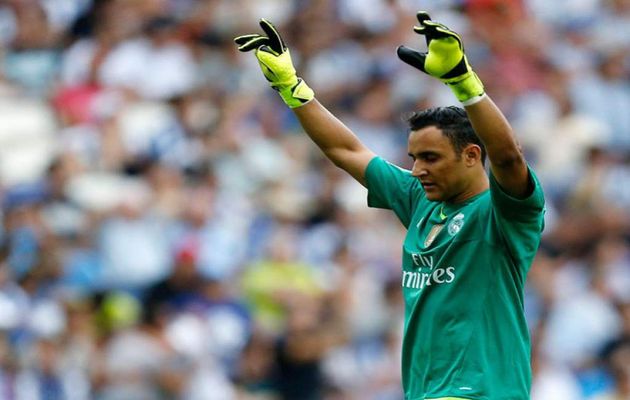 Before every game, Navas always prays. / cien.nh
"Keylor has always been fundamental for us and he will be until the end of the season", says Zinedine Zidena, the manager of Real Madrid about his Costa Rican goalkeeper, Keylor Navas.
After a difficult start, due to a foot injury that was slow to recover, in this final leg of the Spanish League and the Champions League, Navas has regained his best form.
"MY FAITH IS THE MOST IMPORTANT THNING"
The football player has always been open about his Christian faith and the importance of the Bible and prayer in his everyday life.
"My faith is the most important thing. I believe that, the moment I had a very personal relationship with God and I really knew what his Word said, it was not about religion. It was about knowing that what the Bible tells us is what He has left us", he said in an interview with Spanish newspaper El Mundo.
"It changed my life. It filled the void in my heart. That is why I am so grateful", Navas added.
The goalkeeper recalled that he "had had faith since I was boy for my family", but "having a personal relationship, to be able to talk to God, to pray for things and feel that He answers, the things that He has given me ... that has been the most beautiful thing that has ever happened to me."
BIBLE AND PRAYER IN EVERYDAY LIFE
"We have a Bible study group and we go twice a week, on Mondays and Thursdays. On Thursdays we listen to talks with a biblical message, about things that can help us to face life", the goal keeper told El Mundo.
Before every game, Navas makes the sign of the Cross, "because it's something I did when I was a child. When I enter the field, I ask God to give me health and care for my teammates so that no one gets injured and we can enjoy football."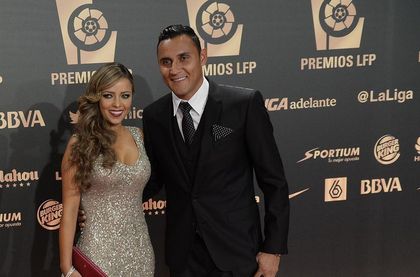 "HAVING GOD WITH US IS THE SUCCESS OF OUR MARRIAGE"
Keylor Navas and his wife Andrea has been married 8 years and have 2 children.
When asked what is he success of his marriage, he said: "I think that, first, to have God in our heart. That is the most important thing for us, which leads us to have many values that we try to keep, although, as human beings, we make mistakes.
"We always try to respect each other and give ourselves the space we need."
HIS WIFE AND CHILDREN
What the Real Madrid goalkeeper likes most about his wife is "the way she is and that she has God in her heart. She has always given me unconditional support. She has been with me since I had nothing until God has given us many blessings. It's incredible for me."
He is also very grateful for his children: "It is a blessing to have our children well. God has given us that privilege."
CRISTIANO RONALDO
Real Madrid is now fighting to win the Spanish League and the Champions League. The most important player of the team is Cristiano Ronaldo. Many call him "God".
But for Navas, "there is only one God. Cristiano is the best player in the world, but God is God and totally different."
Published in: Evangelical Focus - life & tech - Keylor Navas: "My faith is the most important thing"