Swiss evangelicals distribute 500,000 copies of 'Reformation newspaper'
Under the title "Change", the project shares personal faith stories of citizens, intersting figures about the 500th anniversary, and introduces "the greatest Reformer, Jesus."
13 JUNE 2017 · 16:06 CET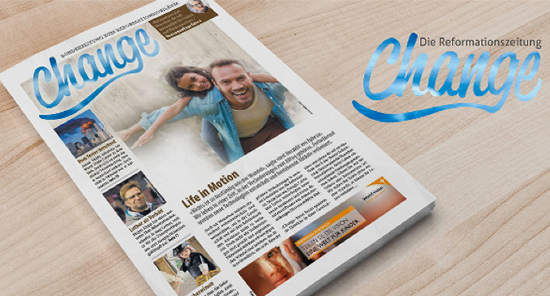 Frontpage of the special newspaper. / EACH
A 20-page special newspaper to celebrate the 500th anniversary of the Protestant Reformation will be distributed in Switzerland.
The evangelical Christians who will distribute these copies hope to help many think about the power of the gospel, in a country which witnessed the impact of Calvin and Zwingli, among others, about 500 years ago.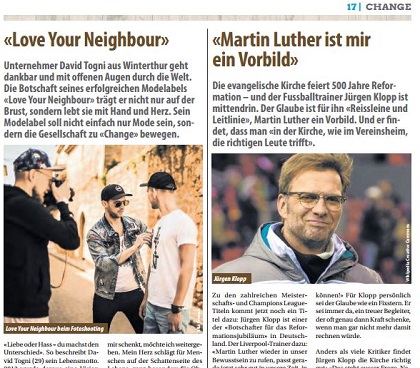 Churches, Christian ministries and individuals are participating in the project, which aims to distribute no less than 500,000 copies of the newspaper in this country of 7 million people.
One fifth of these are going to be left in mail boxes by specially organised volunteers.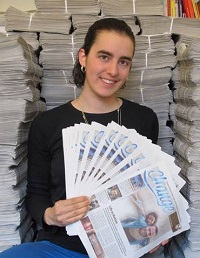 "'Change' is newspaper for people who are not actively involved in the Christian faith. It aims to inspire them to reflect,
and it is an
invitation to explore the faith in Jesus
. At the same time, it offers Christians interesting articles and stories. We focused on these two emphasises while we produced it", team member and staff writer Deborah Blaser told
Livenet
, the organisation which promotes the newspaper, alongside the
Swiss Evangelical Alliance
.
You can download the "Change" Reformation newspaper here (in German).
Published in: Evangelical Focus - life & tech - Swiss evangelicals distribute 500,000 copies of 'Reformation newspaper'