Human rights groups concerned over alleged suicide of Rwandan gospel singer
Three days before his death, Kizito Mihigo was accused of attempting to illegally flee the country and joining rebel groups, and arrested. Rwandan police reported they found him dead in his cell.
KIGALI · 25 FEBRUARY 2020 · 18:45 CET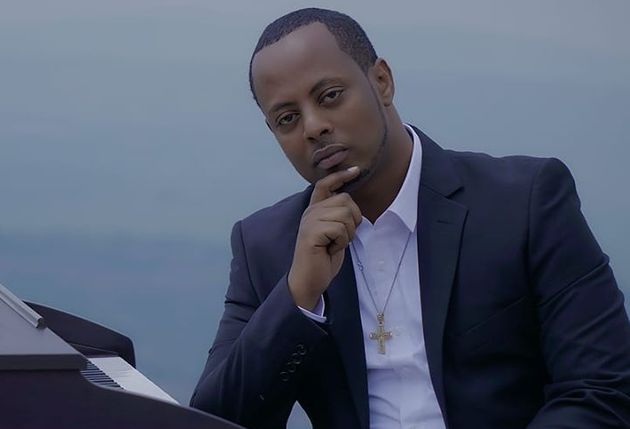 Rwandan gospel music artist, Kizito Mihigo. / Facebook Kizito Mihigo.
Rwandan gospel music artist, Kizito Mihigo, was found dead in a police cell on February, 17 in the capital, Kigali, three days after he was arrested near the border with Burundi.
Police spokesman JB Kabeera, said in a statement shared on social media, that "Mihigo's body was found during a routine check by officers at Remera police station on Monday morning".
Three days before his death, police accused him of attempting to illegally flee the country, and join rebel groups fighting against Rwanda, as well as to bribe people who had seen him.
"Security organs handed over to RIB Kizito Mihigo, after being arrested in Nyaruguru District. Mihigo's criminal charges include attempt to illegally cross to Burundi, joining terrorist groups and corruption", the Rwanda Investigation Bureau said on Twitter.
A SUICIDE?
Opposition groups, international human rights watchdogs, and activists in the diaspora, dismissed the statement from the Rwandan police, and called for an independent investigation into the death, because they do not believe Mihigo, a 38-year-old devout Catholic, killed himself in the police cell, and think he was probably murdered.
Friends of the singer pointed out that Mihigo had no intention of joining rebels in Burundi, but he in fact wanted to get to Belgium where he had lived before.
Furthermore, Mihigo's family underlined that he was planning a gospel concert to revive his music career. He had released one song after prison titled Amahoro Y'Imana, (the peace of God), which he posted on Twitter last November.
Activist Diane Rwigara, explained that she could not see how suicide could have been possible, because "I have been in prison in Remera, there is not even a window. Rather, there are ventilation holes. So, I don't see how anyone can tie sheets in that kind of hole".
Rwigara was imprisoned for over a year on charges of tax evasions and banned from running in presidential elections, but a Rwandan court dismissed all charges in October 2018 and released her on bail.
"TODAY IS KIZITO, TOMORROW WILL BE SOMEONE ELSE IN THE OPPOSITION"
"Today is Kizito. I think tomorrow will be Bernard Ntaganda or someone else in the opposition", said Bernard Ntaganda, leader of the opposition PS-imerakuri party, who was jailed for four years for allegedly opposing the ruling party.
Meanwhile, several international human-rights groups, have intensified the pressure on Commonwealth leaders, to take action before their planned summit in Rwanda this year.
Despite all the accusations, spokesperson of the Rwanda Investigative Bureau Marie Michelle Umuhoza told the newspaper The EastAfrican that: "our institutions that are competent and qualified to conduct investigations in any case. What those watchdogs are saying is simply their wishes, but we have competent and independent organs that can do that".
IN PRISON FOR HIS MUSIC
Mihigo had been close to the ruling Rwandan Patriotic Front and President Paul Kagame in the past, but in April 2014 he was arrested after releasing a gospel song called The meaning of death, in which he prayed for victims of the genocide and victims of other violence.
Critics accused him of promoting the "double genocide" ideology, even though he was a survivor of the 1994 Genocide against the Tutsi.
In February 2015, he was found guilty of plotting against the government, forming a criminal group and conspiracy to murder President Kagame, and was sentenced to 10 years in jail.
In 2018 he was released from prison by presidential pardon along with opposition politician, Victoire Ingabire, on condition that they report to the local prosecutor once a month, and to seek authorization before travelling abroad.
Published in: Evangelical Focus - life & tech - Human rights groups concerned over alleged suicide of Rwandan gospel singer