Serving refugees at the Hungarian border
Under the umbrella of the Evangelical Alliance, Christians in Hungary have formed a coalition "to give a real Christian response."
EEA · HUNGARY · 12 JANUARY 2016 · 14:20 CET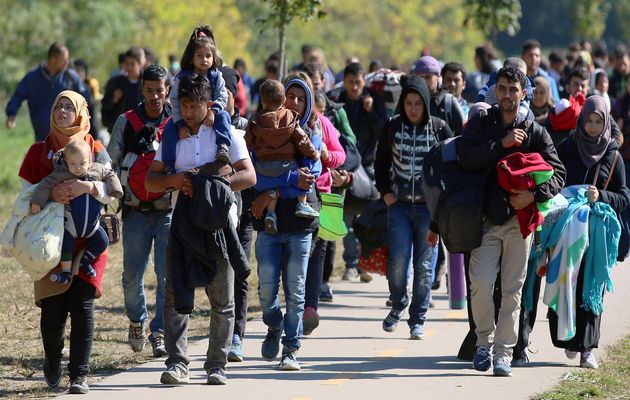 A group of refugees crosses the Hungarian border, in 2015. / Reuters
The refugee crisis has been been one of the biggest challenges Europe faced last year. More than one million refugees and migrants have reached the old continent by sea since the start of 2015.
One of the main focus of this crisis was the building of an anti-immigration fence that Hungary started to construct last summer, in order to "defend the European Union's and its own borders", the Hungarian government then argued.

REFUGEE MINISTRY IN HUNGARY
After all this, as Istvan Horvath from the Evangelical Alliance in Hungary told the EEA: "the refugee ministry is a big challenge for Hungarian churches, and the ongoing political debate and media campaigns have divided the Hungarian society and the churches as well."
Several Hungarian churches and mission organisation representatives knew they must do something "to give a real Christian response in this situation", and they met to discuss with each other about it.
As a result of those meetings, they formed a coalition, under the umbrella of the Evangelical Alliance, to work together serving anyone involved in the the refugee crisis in their region.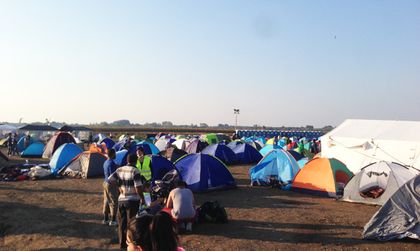 SERVING REFUGEES AT THE BORDERS
Horvath recalled they first went to the Serbian-Hungarian border (Roszke and around), where they gave refugees first need items, along with evangelical literature (mainly an Arabic New Testament).
They also talked and prayed with them, and sometimes "our ministry was to collect the garbage, or to separate angry, fighting people from each other, or to help a lost boy to look for his family", Horvath explained.
The coalition also went to the Croatian-Hungarian border section, the city of Magyarboly, just as the same time as a Croatian train arrived, with many refugees, and the Croatian police who came with them.
"IT WAS GOOD TO SAY WE ARE CHRISTIANS"
"It was good to say that we are Christians, and God leads us to here, because He wants to show His Love for them", Horvath told the EEA.
The next time they went to Magyarboly, they had the help of several representatives of the European Parliament, "who just came because they had heard a lot of conflicting information and they wanted to make sure with their own eyes what the truth is."
Other Christian churches and individuals are also working all around Hungary, despite the lack of help from the government, as two pastors of evangelical churches in Szeged told Evangelical Focus in September.
Published in: Evangelical Focus - europe - Serving refugees at the Hungarian border