"To ignore faith would be to ignore its potential for preserving dignity"
A 2012 UNHCR document by António Guterres already highlighted the central role faith-based organisations play in "making solutions sustainable by helping refugees integrate in their new communities."
UNHCR · GENEVA · 20 JANUARY 2016 · 17:44 CET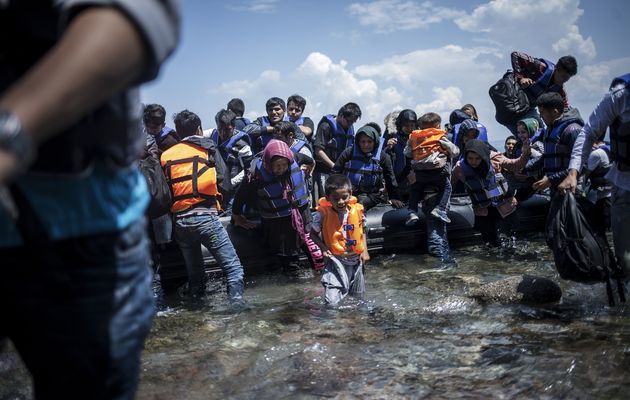 Over one million refugees and migrants have reached Europe by sea since the start of 2015
Europe is living the worst refugee crisis since World War II. The United Nations refugee agency (UNHCR) confirmed that over one million refugees and migrants have reached Europe by sea since the start of 2015.
Many local, national and international organisations work to provide better living conditions for those who have left everything behind, trying to find a place to live.
European authorities have held many different meetings, started new projects, asked for help abroad, and signed deals with countries which receive thousand of refugees.
Last year, the UNHRC also warned about the critical situation globally through several reports, as well as through studies about specific countries, like Greece.
António Guterres, UN High Commissioner for Refugees, has been one of the main voices asking for action throughout the crisis.
"Europe has a clear responsibility to help those seeking protection from war and persecution", he stated. "To deny that responsibility is to threaten the very building blocks of the humanitarian system Europe worked so hard to build. European countries must shoulder their fair share in responding to the refugee crisis, at home and abroad", he has also said.
MANY PROJECTS LED BY CHRISTIANS
Christian organisations and communities have played an important role in dealing with the crisis. Both the European Evangelical Alliance and the World Evangelical Alliance have encouraged Christians worldwide to take an active role to fight against the crisis.
Other evangelical organisations coordinated projects to serve, help, assist, and pray for the refugees. Resources and best practices are being shared.
THE IMPORTANCE OF WORKING TOGETHER
The refugee crisis has shown the importance of supporting the work of faith-based organisations.
Already in 2012, António Guterres talked about it, in an UNHCR document called "Faith and Protection" (Download PDF here)
"Religion and spirituality motivate and propel individuals, communities and organisations to help those in need and to save them from danger. There was unanimous recognition of the valuable contributions that faith organisations and communities make to the protection of refugees and the displaced", Guterres stated.
"UNHCR should not ignore religion, we must respect and value the faith of the people we care for. We must not discriminate among people based on their religious beliefs", he added.
"To ignore faith would be to ignore its potential for preserving dignity and for finding solutions for the people we care for", the UNHCR representative said.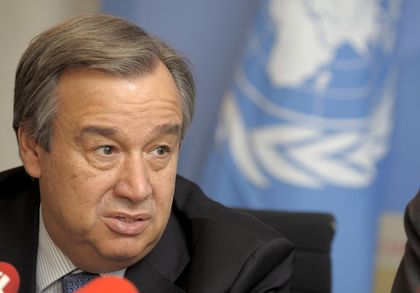 The document, which is more up-to-date than ever, admits that "faith groups should be better integrated into conflict prevention and reconciliation strategies. The truth is that where religion is used to undermine the rights of people this normally is not done by religious leaders but by politicians who use religion for their purposes."
"It is very important for organisations like ours to keep this in mind and to be able to always make this distinction."
FAITH GROUPS HAVE "MORAL INFLUENCE"
Guterres explained that "asylum is not only provided by the state based on legal provisions, receiving communities play a central role in transforming the right to enjoy asylum into a reality."
He stressed the importance of faith leaders and communities, that "with the moral influence they wield and the large networks they enjoy, can make a powerful contribution to creating and maintaining positive attitudes towards foreigners and refugees in their communities."
The document also noted "the need for interreligious dialogue to promote peaceful coexistence, particularly where groups of refugees of different faiths are settled in the same location or where their faith differs from that of the community hosting them."
"There are some practical ways faith-based organisations could do to assist them, for example through counselling, legal aid and by promoting birth registration", his text said.
FAITH LEADERS "HELP PREVENT CONFLICT"
"Faith leaders can contribute to create two conditions that are essential for durable solutions: political will, and what someone called `space in the hearts and minds´ of the host communities. These two things are among the most difficult ones to achieve for humanitarian actors, which highlights the importance of closer partnership with faith communities in this regard", the Commissioner affirmed.
The statement pointed out that faith leaders "can help prevent conflict and address the root causes of displacement, assist refugees in making informed choices in exile, and play a central role in making solutions sustainable by helping refugees integrate in their new communities."
ORGANISATIONS NEED TO "BECOME MORE FAITH LITERATE"
Guterres realised that "some of the challenges local faith communities confront in working with humanitarian actors, are mainly based on a lack of understanding of their role and potential, and limited access to established humanitarian coordination mechanisms."
He came to the conclusion that humanitarian actors, including UNHCR, need to "deepen their understanding of religious traditions across faiths and to become more 'faith literate'."
"True partnership needs to be a two-way process, based on mutual respect, transparency and fundamental humanitarian principles. We need to be more inclusive and consult national faith actors already at the planning stage, to harness the full potential of the strengths they bring to complement our own approach", Guterres concluded.
Published in: Evangelical Focus - world - "To ignore faith would be to ignore its potential for preserving dignity"