"There is an increasing interest in reaching out to the North Africans"
Every summer thousands cross the ports of Southern Europe in their trip to Africa. Operation Transit volunteers go to these cities and offer Bibles and evangelistic materials.
Protestante Digital · MADRID · 07 JUNE 2016 · 17:45 CET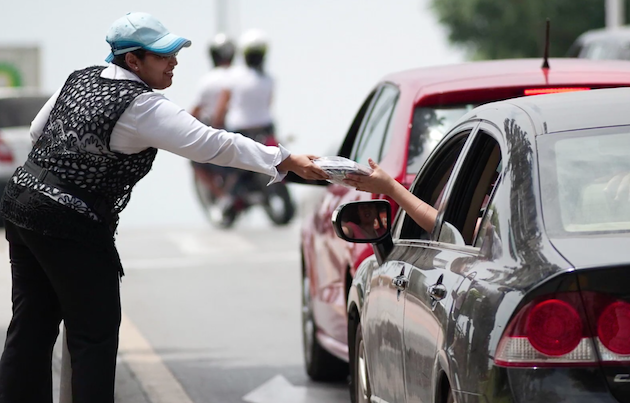 Una voluntaria entrega materiales evangelísticos. / OT
In the last decades, Northern African countries have become predominantly Muslim, and sharing the Christian faith with others is forbidden.
Freedom of religion ends when one crosses the strait of Gibraltar. It is right there –and in other Mediterranean ports- were Operation Transit puts Bibles and other Christian material in the hands of North Africans travelling back to their countires of origin for the summer vacations.
Director of Operation Transit, Al Stahl, told us how "thousands" are getting the opportunity every year to bring a Bible to their countries, perhaps for the first time.
A "sowing" of freedom which bears fruit and it is making it possible for North Africans to meet Jesus.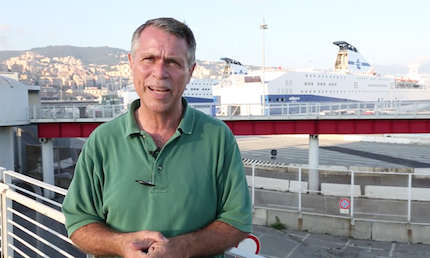 In a few words, how would you describe the work you are doing at Operation Transit? What are your aims?
A. The purpose is "to help fulfill the Great Commission throughout the world by focusing upon distribution and evangelism among North Africans traveling through the port cities of the western Mediterranean Sea and the Canary Islands."
This involves distribution of gospel materials, evangelism, follow-up, training and discipleship, and prayer.
It has expanded beyond the ports to large cities of Europe where many of the travelers reside. We long to see "a multiplying North African disciple in every community of North Africans."
What we end up experiencing is Mark 4:26-29 with the reaping of the harvest following the sowing of the seed. We work toward Mark 4:30-32 so that there is are forests of mustard trees across North Africa, Europe, and wherever there are communities of North Africans.
Thus there is distribution of bi-lingual New Testaments, Jesus Film or Magdalena DVDs, children's Wonder Books, and Josh McDowell's More than a Carpenter to North Africans in the communities where they live and at the ports where they board ferries to and from North Africa.
People are trained to do this at the ports. They are then challenged to help fulfill the Great Commission wherever they come from. Particularly in Europe, this can result in the very same people reaching out to North Africans in communities near where they live.
People who speak the language, can give more attention to evangelism with the same people. All the participants are actually taught to witness with these people even if they do not know the language. They are shown how to point to locations in the materials which can guide the people to know how to place their trust in Christ.
Q. When and where are you developing your work?
A. In varying degrees of frequency, the work is taking place in up to 15 port cities of Italy, France, and Spain and in cities of these same countries as well as Belgium, the Netherlands, and Great Britain. Most of the on-going activity is along the Strait of Gibraltar and in Paris.
Summer is by far the most active times on the ports. Millions of North Africans will take advantage of their summer vacation to travel from Europe to North Africa. Most will go through ferry ports. Algeciras, along the Strait of Gibraltar, sees the most activity, followed by Tarifa, Ceuta, Motril, Melilla, Almeria, Alicante, Sete, Marseille, and Genoa in terms of sheer numbers traveling through. Other ports can usually be done by believers who live locally. These ports, at least in the summers, could use the help of people from other places. Local believers have helped in various ways in most of the locations, but in terms of actual distribution and evangelism they have been most involved in Algeciras, Tarifa, Alicante, Malaga, Motril and, to some degree, Barcelona.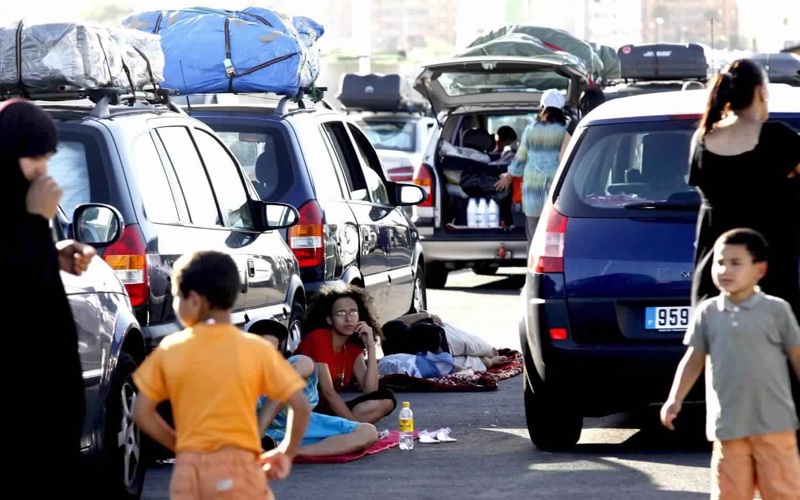 The North Africans travel primarily in the latter part of June through the middle of September with the bulk passing through the second half of July and the first week of August with the return of these same travelers largely in the last two weeks of August. Thus, this is our prime time to see people get involved. In Algeciras, distribution can take place 24 hours a day. In places like Tarifa, they work, in shifts, through all the daylight hours.
Q. What is the first reaction of Muslims when they receive these materials?
A. We usually refer to the recipients as North Africans, rather than by the religion to which most of them adhere.
More and more express themselves as atheists. Some have come to Christ. A number are even Jewish with their ancestors having lived there for hundreds of years.
It is very difficult to lump, even the vast majority of their primary religion, into one response.
A few months ago I was saying that if I approached three men, invariably one would be extremely opposed to what we were distributing, one would be interested, and one would be uncertain.
This past month, in my personal experience, the North Africans seem to be increasingly interested again so that both yesterday and today I had situations where 4 men were standing together talking, each the driver of a different car, and they each took a packet. Of course there is the opposite response where I went up to drivers parked side by side and neither accepted the packet, one was opposed and one was hesitant.
Generally, they are saying they have their book, but the ones who are interested, do not argue this and accept. Most distributors do not speak a language the travelers understood. If the distributor can explain that he or she could not do all that God wanted and found he or she needed forgiveness, there is often more of an acceptance by those who are initially negative, but not having responded obnoxiously. When they then hear that God sent Jesus so we could be forgiven, this will often turn the initial negative response to a positive response.
A 50-year-old man traveled through Marseille in 2011. He accepted the packet, began reading the New Testament and thought it could be from God. He then read More than a Carpenter and placed his trust in Christ. He was followed up and participated at another port, both distributing and witnessing, in 2013.
In 1997 or 1998 based on what was distributed and the ports reporting of number of vehicles traveling through Algeciras, 30-33% of the vehicles received a packet. The rate is not as high as this today. However, the highest distribution year was 2002 following the September 2001 events in the USA. Receptivity was also briefly very high after free elections in Iraq and Palestine.
Today, there is also fluctuation, but is a bit harder to identify. It felt like the attacks in Paris and Brussels actually lowered receptivity temporarily. It was as if the attacks put more fear in the hearts of ethnic North Africans in Europe than it did in the hearts of ethnic Europeans in Europe.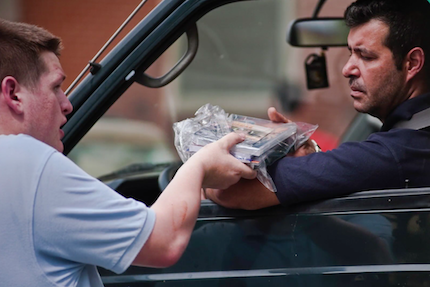 Q. Is everything ready for this Summer?
A. Yes. The dates are listed here.
Q. In Europe, more and more people fear terrorism. Do you think this feeling affects churches, too?
A. If the church is being impacted, it is for good. There has been an increased interest in local church people and church leaders to reach out to the North Africans. They are also seeing fruit from the work. I do not have statistics to show this, but my feel is that there are more North African Christian believers within the regular local churches as opposed to being a part or forming a separate Arabic local church in their communities.
Many North Africans do not like the acts of terror. I am not addressing percentages, but the fact that this turns off a good number of the people causes them to look elsewhere. As they speak with Christians they are exposed to the Truth who is Jesus Christ.
Q. How can people get involved in Operation Transit?
A. The simplest thing to do is write an email to [email protected]. This can be in any European language or in Arabic. Someone involved who speaks the language used will be in touch with whomever writes.
There is a great need for people still this summer, particularly along the Strait of Gibraltar.
The participants generally arrive on Mondays or Tuesdays. They receive training to distribute and witness in the power of the Holy Spirit on the first Wednesday. Thursday through Wednesday they work in shifts where they distribute a total of 4 hours per day and have, between outings on the port and meals, small group times, material preparation, prayer, and large group. The final Thursday morning the participants get challenged to help fulfill the Great Commission wherever they go, applying what God has built into their lives during their week of participation.
Published in: Evangelical Focus - world - "There is an increasing interest in reaching out to the North Africans"