South Sudan: Violence, persecution and murder
More than 150 died last week in fight between President and Vice President rival armies. Sudanese Christians are being targeted.
Agencies, World Watch Monitor · SOUTH SUDAN · 13 JULY 2016 · 09:58 CET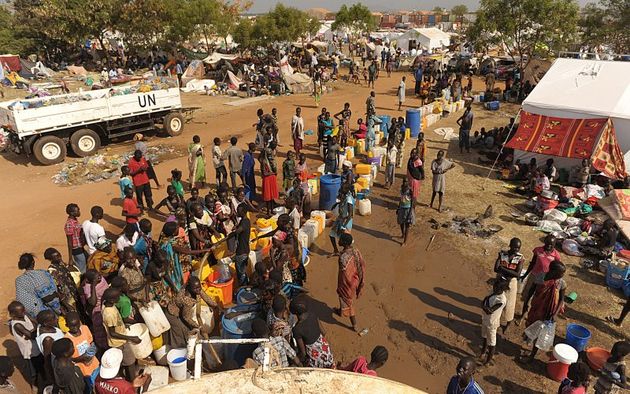 1,000 internally displaced people had fled its protection as violence hit areas near their camps./ Reuters
South Sudan gained independence in 2011 after 98% of the population voted to break away from Sudan. The East African nation, the youngest country in the world, quickly fell into civil war that took on ethnic undertones.
In December 2013, soldiers from Kiir's Dinka ethnic group tried to disarm Nuer soldiers perceived to be loyal to Riek Machar. Soldiers targeted Nuer civilians in the ensuing fighting, Human Rights Watch said.
At least 50,000 were killed and more than 2 million displaced in the civil war, and nearly 5 million people faced severe food shortages. Under a peace deal signed in August, Kiir became the president of the country, and Machar the first vice president.
MORE THAN 150 DEAD
But fighting broke out again last Thursday, with skirmishes between the Sudan People's Liberation Army, loyal to Kiir, and soldiers backing Vice President Machar. The resurgence came after a halt the day before when the country celebrated the fifth anniversary of its independence.
South Sudanese President on Monday demanded an immediate end to the fighting. The civil disputes have left more than 150 dead across the capital city of Juba.
The U.N. Security Council expressed its readiness to provide more security on the ground, and is calling upon nearby nations to prepare troops for possible deployment, said U.S. Ambassador to the United Nations Samantha Power.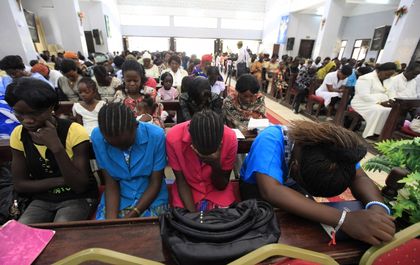 SECURITY MEASURES
The United States and India are evacuating non emergency staff from their missions in South Sudan, and the International Committee of the Red Cross said it ceased almost all its operations in Juba on Friday due to fighting.
An estimated 83,000 people are seeking refuge in churches, schools and outside the peacekeeping base of the U.N. mission, according to the United Nations. 1,000 internally displaced people had fled its protection as violence hit areas near their camps.
ETHNIC CLEANSING?
Sudan's Christians are among the hundreds of thousands of people who have been displaced by the violence, and whose homes, crops, churches, schools and hospitals have been destroyed. In the latest incident, in June, the sole secondary school in South Kordofan's Umdorain Country was destroyed.
In April, the US State Department designated South Sudan a "Country of Particular Concern" for the tenth consecutive year under the International Religious Freedom Act, for "having engaged in or tolerated particularly severe violations of religious freedom".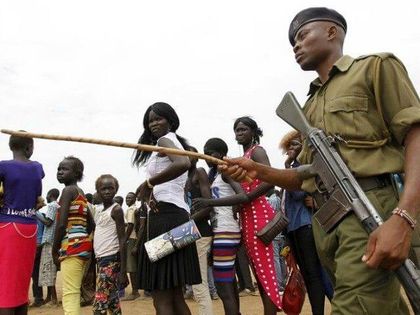 A new report by Open Doors, a charity that supports Christians under pressure for their faith, says Sudanese Christians, especially those in South Kordofan and Blue Nile states, have been facing and continue to face "ethnic cleansing".

WORSE SITUATION AFTER INDEPENDENCE
Following South Sudan's independence, many Christians in Sudan, especially those whose family roots were in what is now South Sudan, were forced to leave the country, as the Sudanese government embarked on what the report refers to as its mission to create a "homogeneous nation", in which Islam is the sole religion.
The report states that the government of Sudan has been using non-violent, administrative measures, coupled with military action, to accomplish its mission. It says the Sudanese military has bombarded civilian villages and agricultural land, hampered the planting of crops and forced people to live in caves.
Secular organisations have also denounced this situation. In a new report, "Our hearts have gone dark": The mental health impact of South Sudan's conflict, Amnesty International documents the psychological impact of mass killings, rape, torture, abductions and even a case of forced cannibalism, on the survivors and witnesses the crimes taking place in South Sudan.
Published in: Evangelical Focus - world - South Sudan: Violence, persecution and murder