Jakarta governor election will go for a second round
Basuki Tjahaja Purnama, led the race with 43% of the votes. He is the first Christian who governs the city and is currently under trial for blasphemy charges.
BBC, Agencies · JAKARTA · 16 FEBRUARY 2017 · 18:10 CET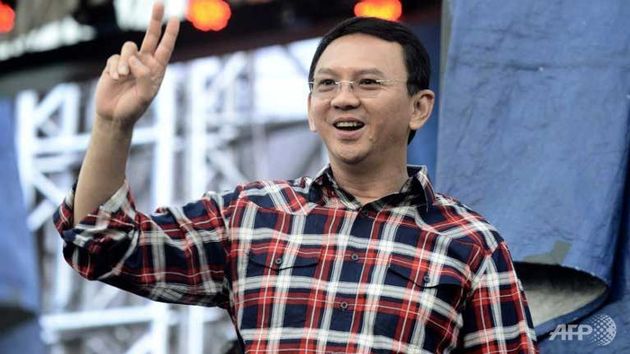 Jakarta governor Basuki Tjahaja Purnama, Ahok won first round.
Incumbent Jakarta governor Basuki Tjahaja Purnama, "Ahok" has won the first round of gubernatorial elections held on Wednesday after a four-month campaign.
According to unofficial results at press time, Basuki led the race with 43% of the votes, followed closely by Islamic conservative former education and culture minister, Anies Baswedan, who bagged 40%.
Meanwhile, Agus Harimurti Yudhoyono only received about 17% of the votes. Agus is the son of former president Susilo Bambang Yudhoyono.
SECOND ROUND
But the election race for the governor of Indonesia's capital, Jakarta, will go to a second round after no candidate secured 50% of votes.
Full official results are not expected until the end of the month, and the second round of contest, will be held in April, between Basuki and Anies.
CANDIDATES FIRST REACTIONS
Basuki thanked the voters and said he was prepared for the second round of voting and would face any eventuality.
Anies said he would have a discussion on cooperation with Agus who has been eliminated from the elections.
Agus said he accepted the defeat with an open heart and wished the other two candidates all the best in the forthcoming elections.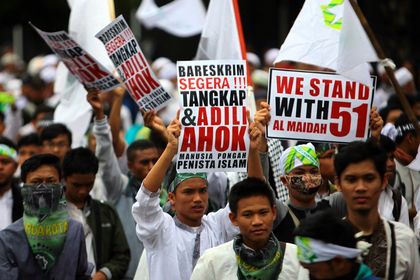 UNDER TRIAL FOR BLASPHEMY
Mr Purnama, is the first Christian and minority ethnic Chinese leader of Jakarta in over 50 years. He stepped into the role from the deputy post without election in 2014, when his predecessor, Joko "Jokowi" Widodo became president.
Ahok is currently under trial for blasphemy charges over a viral video showing a speech he gave in the Thousand Islands regency in September 2016.
During the speech, Ahok referenced a Quranic verse, Al-Maidah 51, and told attendees they shouldn't fall for claims by religious leaders who use the verse to justify why Muslims should not be led by non-Muslims.
He is largely popular with Jakarta residents for his efforts to tackle corruption, traffic and vice, and to improve education and healthcare.
42 MILLION VOTERS
Almost 42 million people in seven provinces voted to elect various levels of people's representatives to serve for a period of five years.
They voted to elect governors and vice-governors for seven provinces, mayors and deputy mayors for 18 cities, and 101 district officers.
Published in: Evangelical Focus - world - Jakarta governor election will go for a second round