Recovering after Hurricane Maria
"About 90% of the island is still without electricity, and around half without water supplies", says Gisela Muñoz, of ABU (IFES) in Puerto Rico. Churches are working together to help rebuild the country.
SAN JUAN · 11 OCTOBER 2017 · 09:26 CET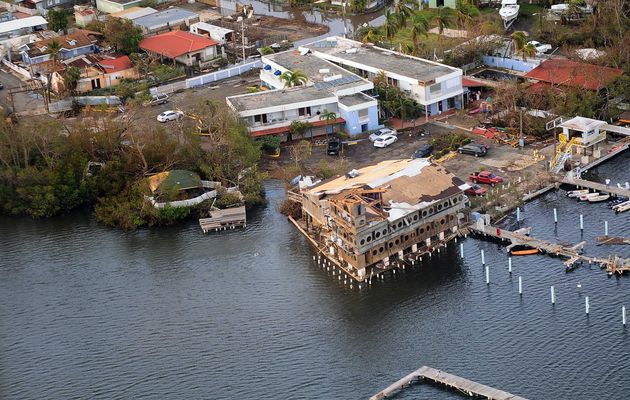 San Juan after Hurricane Maria, / US Department of Defense (CC)
Since it took place three weeks ago, Hurricane Maria claimed dozens of lives on Puerto Rico, although the exact number is still in dispute.
The worst hurricane to hit the island, Maria also took homes, shoreline, crops, livestock and left millions struggling to survive without power, water, cash and jobs.
Less than 10% of the island has had electricity and water supplies since Maria struck at the end of September. Many were already without power before that, after Hurricane Irma hit the area.
UNCERTAIN DEATH TOLL
The actual death toll has also become a major point of speculation on social media. The elected officials are saying people have buried storm victims on their own without the government knowing.
The Center for Investigative Journalism reports hospital morgues are "at capacity".
The death toll took on increased symbolism last week when US President Donald Trump visited the island during a tour to claim the recovery was "fantastic".
Sitting next to Puerto Rico Gov. Ricardo Rosselló, Trump said that "the death toll was low when compared to Hurricane Katrina 12 years before. Sixteen people versus in the thousands".
Hours later, Rosselló increased the number of dead to 34, but there are reports claiming it's up to 39.
SURVIVING 3 WEEKS LATER
Day-to-day life has become a daily journey of survival, with many Puerto Ricans struggling to get basic goods.
"It's amazing, but almost 3 weeks after the hurricane, 90% of the island is still without electricity supplies, around half without water, and most without communication. In the capital we are better, because we have access to more supplies", explains Gisela Muñoz, secretary general of ABU (IFES), the evangelical student movement in Puerto Rico.
The island needs 2,700 megawatts of electricity to operate and at last count had 376 megawatts available. Four hundred 75-foot-tall transmission towers were wiped out by the storm, authorities said.
DIFFICULT DISTRIBUTION OF SUPPLIES
The distribution of supplies including food, water and fuel has been a major challenge for the struggling government after Maria flooded roads and crippled the communications system.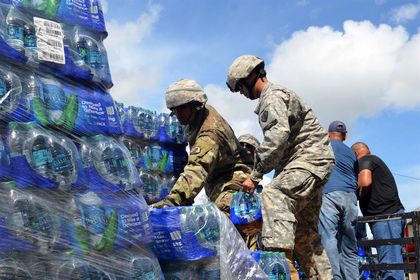 The Federal Emergency Management Agency (FEMA) is also in charge of the distribution of basic supplies and the reconstructon of the damages.
Puerto Rico's governor says the government is trying to identify problems in the distribution pipeline and looking to ensure that local leaders deliver resources as soon as they arrive in a municipality.
"We're still, obviously, needing to do more. So, for example, we know we're delivering food to all of the municipalities, and water. There were some complaints that that water in some places was not getting to the people so I ordered an investigation", Rossello told the CNN.
He pointed out that "if there is a place, a locality that is not delivering food to the people of Puerto Rico that need it, there's going to be some hell to pay".
WORKING TOGETHER
Since the beginning of the tragedy, churches, NGOs and individual volunteers are working together to rebuild the country and serve the victims and their families.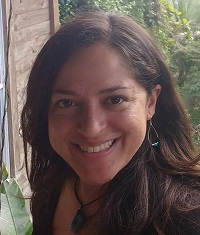 "My church and almost all churches I know, have been collecting and distributing supplies because there are many areas that have not been reached yet and have
no food, water, medicines
", Gisela Muñoz says.
"It is exhausting, but at the same time, I feel hope seeing how beautiful is this collaboration between many sectors of society", she adds.
Last Saturday morning, representatives from Catholic charities, the Presbyterian Church and an evangelical group gathered together in the city of Aguadilla, to pray and then cart away more than 60,000 pounds of humanitarian aid that the NGO Remote Area Medical had sent to the west coast of the island.
"PRAY FOR PUERTO RICO"
Muñoz Rico asks Christians worldwide to pray for "wisdom to manage resources well and get help where it is needed most, that God may show us where the need is, because official figures are not reliable".
They need "strength to go on, with the heat and the anxiety, we do not sleep well", "grace to trust in the Lord and rest in Him and vision for a long-term recovery, once this stage of urgency is over".
Muñoz also calls Christians to thank God for "the beautiful things". "Several churches are working together to bring supplies to the areas in need, we have felt the love of our family in the faith around the world, we have received many donations from brothers and relatives in the US. For all that we give thanks to the Lord", she concludes.
Published in: Evangelical Focus - world - Recovering after Hurricane Maria