Messianic believers threatened in southern Israel
Ultra-Orthodox Jews attacked a meeting centre in Dimona.
Kehila News, Middle East Concern · DIMONA (ISRAEL) · 26 JANUARY 2018 · 17:07 CET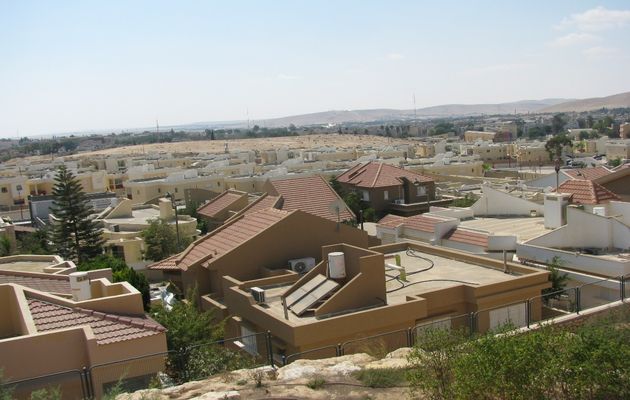 Dimona (Israel). / Wikipedia Commons.
This Tuesday, a group of ultra-Orthodox Jews protested outside the Messianic meeting centre Nachalat Yeshua (Yeshua's Inheritance), in Dimona (Israel) for its re-opening. Some of the people of the community were threatened.
The centre had been temporarily closed, following a major disturbance on 4 May 2017, when ultra-Orthodox Jews held a protest outside the meeting place and the homes of believers connected to the centre, damaging their home and traumatizing children who live there.
Similar protests have taken place the last two weeks after the reopening of the centre at the beginning of January, according to Middle East Concern.
A PLACE TO MEET
Albert and Esther Knoester talked to Kehila News Israel about the current situation in Dimona, the centre and the future. Albert is an elder at Nachalat Yeshua congregation in Beersheba.
"The place is meant to be a meeting place, where people can walk in, sit down, have a cup of coffee or tea and can chat. Several media called it 'a Mission Post'. Others wrote about a place where it was preached that Jews had to convert to Christianity", Albert told Kehila.
PHYSICAL AND PSYCHOLOGICAL DAMAGE
Regarding any physical harm or damage done to people or property, the elder said that "some windows were broken and some damage was done to our house. And because we bent down at the right moment we were not hit by stones thrown at us".
However, "apart from this damage there was also psychological trauma to one of the families in Dimona. Due to the demonstrations and also because their house was damaged by stones. But also through bullying; their two young daughters were traumatized by what had happened and they needed psychological help".
The Knoesters explained that "during the past years we have build up a good relationship with the people of Dimona. They know who we are, actually, that has never been a problem".
"GOD IN HIS GREAT MERCY PREPARED US FOR THIS THROUGH HIS WORD"
Despite the good relationships, "we did expect it", Knoester said. "We know that our Lord did not promise us a 'picnic' here on earth but he said: In this world you will suffer persecution, but be of good cheer, for I have conquered/ overcome the world".
"Actually, it cannot be otherwise: where (the) light meets (the) darkness, there will be resistance", he added.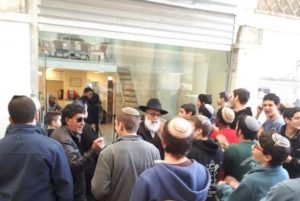 Additionally, "we did not really prepare ourselves for this. But God Himself in His great mercy prepared us. One day before these difficulties started, the Lord spoke to us in a special way through His Word. His Word really is 'living and powerful'".
POSITIVE AND NEGATIVE REACTIONS
"Because of all the negative attention we received in the local newspapers, people came to talk with us about what we believe. Some of them had never ever talked with Christians", Albert told Kehila.
There were also negative reactions: "We had a 'Sanhedrin' coming to our home. With a number of rabbis we were interrogated for some hours".
"Because they are unable to charge us, and unable to find anything against us, another weapon is used instead: lies, gossip and blackmail", they pointed out.
There are also "pictures of us in the city centre with severe warnings. Also big posters on billboards with nasty texts have been put up. The people are warned to watch out and protect their children against us".
But, at the same time, "we receive invitations from people to come over and have a coffee with them. We had at least six times an opportunity to explain to a rabbi why we believe that Jesus is the Messiah", the Knoesters recalled.
PRAYING FOR PEACE
"We are happy with the support we have received until now from brothers and sisters who encourage us with e-mail and/or who come to visit us", Albert said.
The elder of Nachalat Yeshua believed that "prayer remains the most important".
Israeli Messianic believers in Dimona ask Christians worldwide to pray for those who are in authority, "that they will act justly and that peace will be restored".
They also ask to pray that those ultra-Orthodox religious leaders, "who now scoff at and besmirch the Name of the Lord Jesus will open their hearts and confess Him".
Published in: Evangelical Focus - world - Messianic believers threatened in southern Israel