China separates children from Muslim families to reeducate them, says BBC investigation
Uighurs in Western China are targeted in what could be a deliberate policy to "raise a new generation that has been cut off from original roots and religious beliefs", according to an in-depth journalistic investigation.
BBC · LONDON · 05 JULY 2019 · 12:01 CET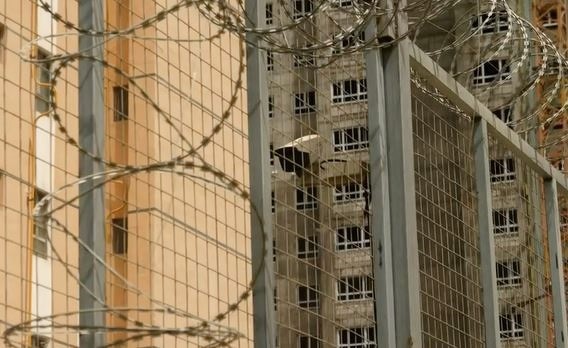 One of the detention centres shown in the BBC article. / BBC
The government of the Western Chinese region of Xinjiang is advancing a deliberate campaign to separate children from Muslim parents, an investigation of the BBC denounced.
"At the same time as hundreds of thousands of adults are being detained in giant camps, a rapid, large-scale campaign to build boarding schools is under way", the report says.
Journalists have backed up public evidence with dozens of interviews filmed in Turkey with Chinese citizens who are looking for their relatives.
"I don't know who is looking after them", one mother says, referring to her three young daughters, "there is no contact at all". Another mother, holding a photo of three sons and a daughter, says: "I heard that they've been taken to an orphanage".
BOARDING SCHOOLS TO REEDUCATE THOUSANDS OF CHILDREN
Children from Muslim Uighur background are separated from their parents and brought to big newly constructed boarding schools. There, they learn the Chinese language and get fully immersed in a process of 'sinicisation'. These centres, the BBC witnessed, are highly protected with barb wire and surveillance technology.
Uighurs are the largest ethnic and faith minority group in Xianjiang, and have traditionally had ties with Turkey. Thousands of Uighurs have been detained in the last years, and brought to giant camps. China officially says they are combating religious extremism in the "vocational training centres".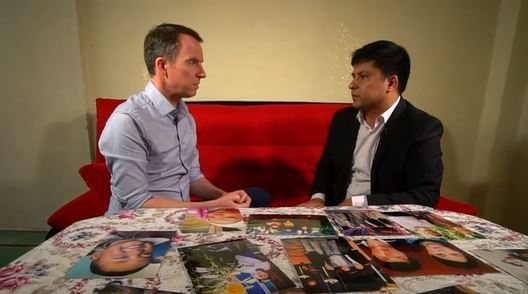 In the area of Xingjiang, the BBC says, the government is investing massive amounts of funds in building and upgrading educational facilities, including thousands of dormitory rooms. While the increase in pre-school enrolment between 2015 and 2018 in all of China was 8%, in this region the increase was of 148%, nine in ten of the children being Uighur.
"FULL CONTROL OVER THE YOUNG GENERATION"
The government says these new boarding schools help to "maintain social stability and peace" with the "school taking the place of the parents", says the BBC.
Adrian Zenz, an expert researcher in Human Rights in China, adds that these educational centres "provide the ideal context for a sustained cultural re-engineering of minority societies".
The journalistic investigation research shows that "the Xinjiang government is attempting to gain full control over the young generation to literally raise a new generation that has been cut off from original roots, from religious beliefs, from cultural knowledge, even from their own languages".
"I believe the evidence points to what we must call cultural genocide", Zenz concludes.
Read the full original BBC article here.
Watch the BBC video report:
Published in: Evangelical Focus - world - China separates children from Muslim families to reeducate them, says BBC investigation