Sudan repeals the death penalty for apostasy
Sudanese government also bans female genital mutilation. The WEA encourages Sudan to take more measures to enshrine human rights and religious freedom.
KHARTOUM · 17 JULY 2020 · 16:00 CET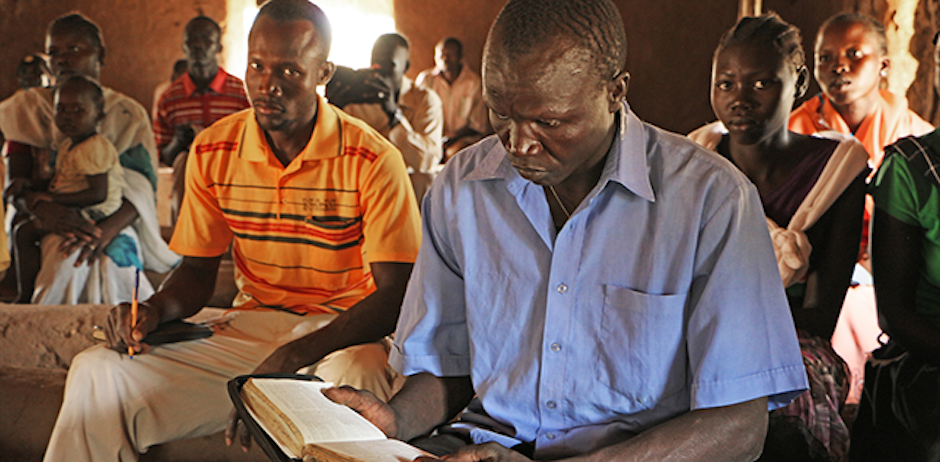 Sudanese Christians in a meeting. / Open Doors.
Sudan has approved wide-ranging amendments in its criminal laws that include repealing the death penalty for apostasy, which was introduced by in 1991 by dictator Omar al Bashir and punished by stoning to death.
The decision implies that, from now on, the conversion of one religion to another in the country, with a large Muslim majority, will not be punishable.
"We cancelled the Article 126 of the Sudanese Criminal Law and have ensured religious freedom and the equality in citizenship and rule of law", the Sudanese Justice Minister Nasredeen Abdulbari said In a televised interview.
Female genital mutilation and flogging banned
The Sudanese government will also ban female genital mutilation (FGM), which is "now considered a crime, punishable by up to three years in prison", Abdulbari pointed out, adding that his ministry "will drop all discriminatory provisions against women and children".
Furthermore, the new laws allow non-Muslims to drink alcohol and forbid flogging as a punishment.
"All these changes are aiming at achieving equality in front of the laws. We have dropped all the articles that had led to any kind of discrimination. We ensure our people that the legal reformation will continue until we drop all the laws violating the human rights in Sudan", Sudanese Justice Minister stressed.
WEA encourages Sudanese government to go further on the measures
During the UN Human Rights Council session that took place in Geneva this Thursday, World Evangelical Alliance (WEA) UN Geneva Advocacy Officer, Wissam Al-Saliby, read a statement, encouraging the Sudanese government to take further courageous measures to enshrine human rights AND religious freedom.
The WEA "welcome the wide-ranging amendments to Sudan criminal law, including repealing the death penalty for apostasy. We hope this courageous measures will include repealing article 125, which prescribes one year imprisonment for insulting religion" , he said.
In addition to the measures against FGM, the WEA "hopes this reforms will extend to repealing article 152 on public decency, which is often used to harass women for alleged indecent clothing".
Religious representation and education
"We welcome the recent abolition of the church oversight committees, which promotes undue state intrusion in church affairs. We call for compensation for destroyed churches and for returning confiscated church properties", Al-Saliby pointed out.
He also asked Sudanese government to "allow representation of members of minority faiths appointed y faith communities in the ministry, in the ministry of religious endowments".
"Finally, we call for the inclusion of Christian religion in the timetable of subjects for the Basic School Certificate for the coming school year, as an alternative for Christian students to Islamic religion classes", Al-Saliby concluded.
With just over 5% of the population declaring itself Christian, Sudan ranks seventh in the 2020 Open Doors World Watch List.
Published in: Evangelical Focus - world - Sudan repeals the death penalty for apostasy