Member of well-known Spanish Christian band dies at 22
Anna Lara Burguera used to sing in her parents' band Sal150 (Psalm 150) and was very involved in her local church.
Protestante Digital · TARRAGONA · 20 JANUARY 2022 · 10:03 CET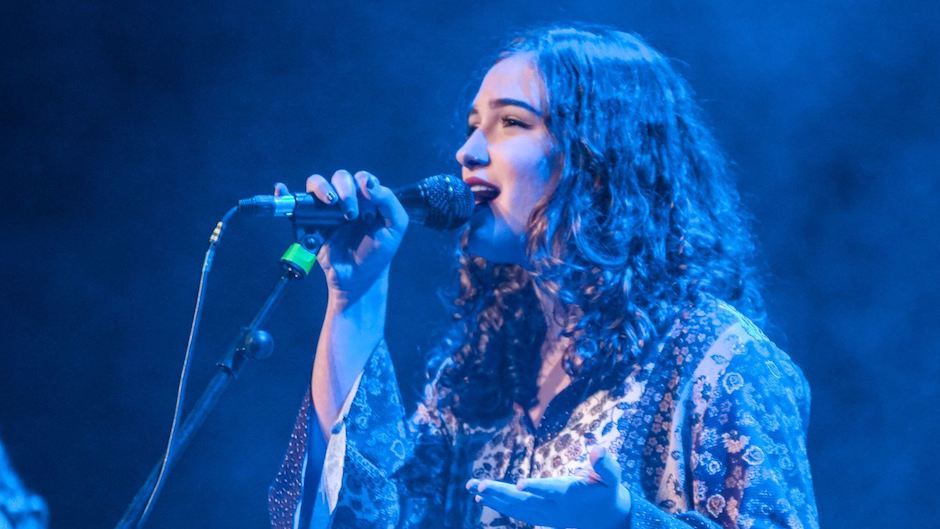 Anna Lara Burguera, in a concert with the group Sal150./ Sal150
Anna Lara Burguera, daughter of Miguel Lara and Rosa Burguera, well-known musicians of the Spanish Christian band Sal150 (Psalm 150), died unexpectedly on Sunday 16 January, at the age of 22.
The news has caused a great commotion within the evangelical community of Spain, because the band is very popular in the country.
"We are devastated", Ángel Martínez, the pastor of the Bible Church in Tarragona, where Anna was a member and served in the worship ministry as well as being active in the youth group, he told Spanish news website Protestante Digital.
Anna had finished her piano studies and was currently furthering her musical training at a music college in Barcelona. "Even this Sunday we know that she went to the International Church, inviting some friends, fellow students, to attend the service with her", pointed out Martínez.
"As friends of such a dear family and as a family of the Betania Churches in Spain, we join in this great sorrow of our beloved brothers and sisters and also of our sister church", said Julio Pérez, president of the Betania Churches (the denomination to which the Bible Church in Tarragona belongs) in a statement on social media.
Pérez confirmed Protestante Digital that he would preside over a farewell ceremony at the Tarragona morgue on 19 January.
"They are a much-loved family, for the musical group Sal150 and also for their renowned social work of social reintegration of young people with a range of issues", added the pastor.
Second loss of a child
The family of Miguel Lara and Rosa Burguera were struck by another tragedy in April 2013, when they lost their three-year-old son in a swimming pool accident.
In the midst of so much pain, Miguel and Rosa have given testimony of their Christian faith and their hope in eternal life for those who put their trust in Jesus.
One of their songs, Sobre la lava (Over the lava), published in 2015, said: "Tell me, oh death, where is your sting / It is nailed on a tree / you have lost your power and it will not come back / Whenever you walk over the lava / Whenever you find the door shut / In whatever crossroads without direction / I want you to know that every tear of your eyes / has formed precious gems inside your heart".
Published in: Evangelical Focus - cities - Member of well-known Spanish Christian band dies at 22