'Risen': The resurrection of Christ from the perspective of an unbeliever
Joseph Fiennes is a Roman Centurion tasked with finding the corpse of Jesus Christ after his resurrection. The film will be released in European countries throughout March.
Gospel Herald, IMDB · UNITED STATES · 26 FEBRUARY 2016 · 16:30 CET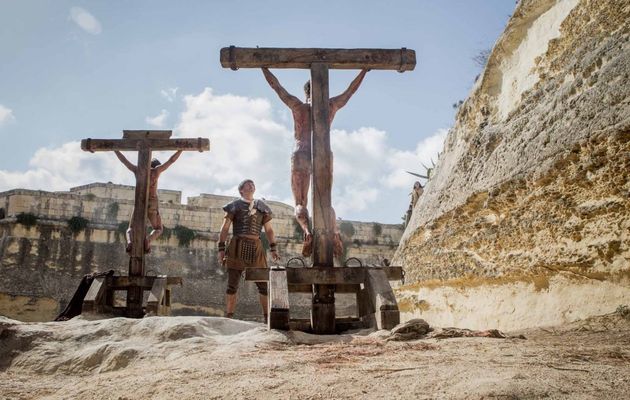 Clavius and Lucius are tasked with tracking down Jesus' body when it goes missing after his crucifixion / risen-movie.com
Risen tells the Biblical story of the Resurrection through the eyes of Clavius (Joseph Fiennes), a non-believer Roman Military Tribune, and his aide Lucius (Tom Felton).
They are tasked with tracking down Jesus' body when it goes missing after his crucifixion, in order to disprove the rumours of a risen Messiah and prevent an uprising in Jerusalem.
The film was released in the USA on February 19, and it is in the third position of the box office, bringing in an estimated $11.8 million, following Deadpool and Kung Fu Panda 3.
FIENNES: "THE FILM IS A CONVERSATION OF FAITH"
Joseph Fiennes, known by Christian audiences for his role of Martin Luther, recalls that he "grew up" with films like Ben-Hur and The Ten Commandments "and I loved them, but they were very evangelical and of their day."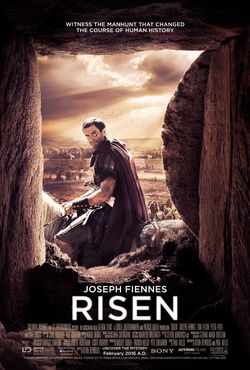 "We have a film that's a fresh angle.
It's a conversation of faith
, but at the same time, if you're not a believer, you can still take away the components of redemption, forgiveness and a second chance, which is Clavius' journey", the actor adds.
Fiennes points out the importance of a balance between faith and show. "When you're dealing with Scripture, you're treading on sacred ground that's dear to millions and millions of people, you want to honour that, but at the same time, you want to make it cinematic."
The actor believes Risen "might pave the way for allowing a diverse audience into the auditorium that can enjoy it on their own terms and not feel they're being persuaded one way or another."
TOM FELTON: "IT CAPTIVATES RELIGIOUS AND NON-RELIGIOUS"
Tom Felton, best known as wizard Draco Malfoy in the Harry Potter films, says he was drawn to a story "I've grown up with, and a lot of my generation has kind of engrained in and instilled in us in a way, so to have the opportunity to tell those stories from a sort of completely different perspective was really exciting."
"It captivates the non-religious as much as it does the religious, in fact, I'm not sure which side will be more compelled, because it really is a standalone, detective-adventure film. It just so happens that it has the backdrop of the most famous story ever told", he says.
MARIA BOTTO AS MARY MAGDALENE
Spanish-Argentinian actress Maria Botto, who plays Mary Magdalene, says hers is a powerful character: "What I learned about was the generosity of a woman who can give her life for what she believes in and for the people she loves. She will fight for what she believes."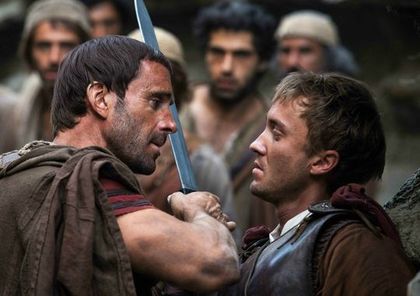 "EXPERIENCE THE FILM WITHOUT FEELING PREACHED"
Rich Peluso, Risen producer, believes the film will draw believers and non-believers alike:
"For Christians, it doesn't feel tired at all; it's a unique experience to see the story that we know and love through the eyes of a non-believer that's on his own journey", he explains in the Gospel Herald.
Non-believers "can come into the story and experience it without feeling like someone is trying to preach at you, because the lead character is so sceptical about what's going on."
Risen is the latest movie from AFFIRM Films, a faith-based division of Sony Pictures Entertainment. Last year, the company took the box office by storm with its release of War Room.
EUROPE RELEASE DATES
Risen will be released in these European countries:
- Poland: March 4
- Germany: March 17
- Italy: March 17
- Portugal: March 17
- United Kingdom and Ireland: 18
- Spain: March 24
- Netherlands: March 24
Published in: Evangelical Focus - culture - 'Risen': The resurrection of Christ from the perspective of an unbeliever