'Emanuel': a story of loss and forgiveness
The documentary tells the murder of nine members of Emanuel church in Charleston in 2015 and how survivors and families forgave the shooter. "Forgiveness comes from the Cross", says filmmaker Brian Ivie.
Charleston Scene, Christian Post · SOUTH CAROLINA · 21 JUNE 2019 · 17:58 CET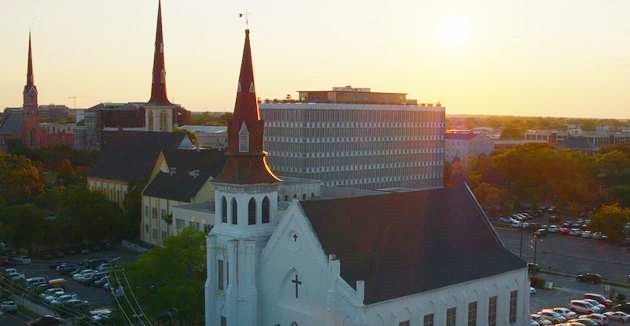 Emanuel African Methodist Episcopal Church in Charleston, South Carolina. / Emanuel movie official site.
Oscar-winning actress Viola Davis, and NBA basketball star Stephen Curry, have produced the 75-minute award-winning film "Emanuel".
The documentary first premiered in May 2017 at the Bentonville Film Festival in Arkansas, where it won the jury prize award. But it opened in US theaters for a limited run on June 17 and 19 only.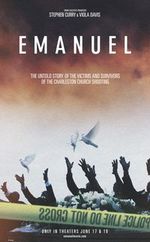 LOSS AND FORGIVENESS
It tells the shooting that took place on June 17, 2015, when a white supremacist walked into Emanuel African Methodist Episcopal Church, known as "Mother Emanuel", in Charleston, South Carolina, and killed nine church members, including the pastor.
The documentary also portrays the first court appearance of the 21-year-old white supremacist, where, one by one, the family members of the nine people he shot dead in the basement of the black church, forgave him.
"The documentary highlights how a horrible tragedy can bring a community together, and spreads an important message about the power of forgiveness", said baskteball star Stephen Curry.
According to the NBA player, "stories like this are the reason we entered the entertainment space. I hope the film inspires others like it does me".
BRIAN IVE, DIRECTOR: "I HAVE SEEN BEAUTY COMING FROM THIS TRAGEDY"
Directed and written by Christian filmmaker Brian Ivie, the documentary was made in direct partnership with the city of Charleston and the families affected by the tragedy. It was filmed in their homes and inside the church.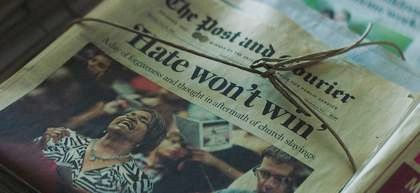 Ivie told Charleston Scene that "there have been other attempts to tell this story, many of them do mention forgiveness, but what separates our telling from all the others is our theological understanding of where that forgiveness comes from. And that is the cross of Jesus Christ".
"I still don't fully understand why God chose me to tell this story, but I'm humbled. I have seen more beauty come from this tragedy than I ever thought possible", he added.
The producers will donate their share of profits from the film to the survivors of the shooting and the families of the victims.
Published in: Evangelical Focus - culture - 'Emanuel': a story of loss and forgiveness