68.5 million people looking for refuge
Christians need to face the crisis with maturity and without getting carried away by political preferences.
MADRID · 29 JUNE 2018 · 09:30 CET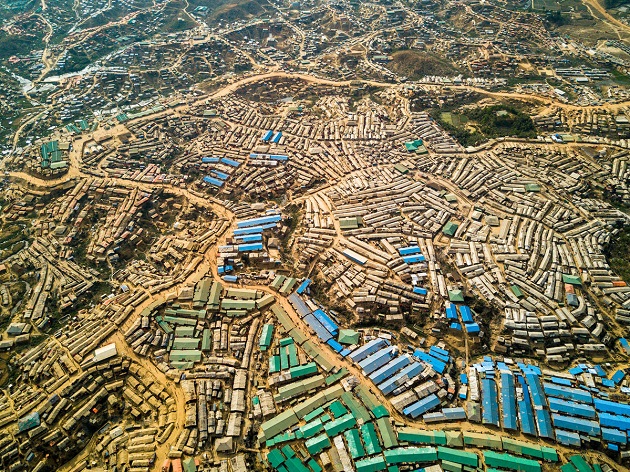 Bangladesh. Aerial View of Kutupalong Refugee Camp. / Photo: Copyright UNHCR, Roger Arnold
The latest "Global Trends" report published by the UNHCR, the United Nations agency for refugees, shows some striking figures (read full report here).
- 68.5 million people have been expelled from their homes. Of these, 25.4 million are refugees – people that have had to leave their country. This suggests an increase of nearly 3 million people compared to the year before.
- 16.2 million people worldwide are classified as newly displaced; that is, they have had to leave their homes in the last year.
- The number of asylum seekers has increased by 300,000. The current overall figure suggests around 3.1 million people are waiting to be accepted into a country.
- The only figure that has fallen is that of internally displaced persons; that is, those who have had to flee their homes but remain in their country. However, the total number is still immense: 40.3 million – a figure close to the total population of a country like Spain.
Behind the figures are stories of people, of entire families in search of hope and the possibility to flourish, of security and a future. Many come looking for that future in Europe.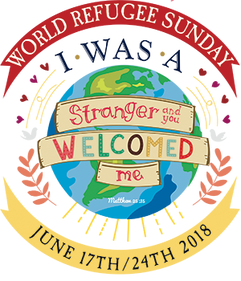 In its call to
pray for World Refugee Day
, the World Evangelical Alliance expressed that now is "an opportunity for churches to reflect on the practical implications of the numerous
Biblical stories where people were displaced and in need of refuge
because of conflict, natural disasters or persecution, among the many others: Jacob, Moses, David, Peter, John, and even our Lord Jesus in His infancy".
The General Secretary of the World Evangelical Alliance, Efraim Tendero, says that "God's repeated call throughout Scripture to care for the widow, the orphan and the alien, coupled with Jesus identifying himself with the hungry, the thirsty and the stranger compels us as believers today to respond courageously and generously to the foreigners we may meet at our doorsteps".
The migration problem does not have an easy or an immediate solution, but it is necessary to face it with maturity and without getting carried away by political preferences.
It requires international collaboration, investment in those countries of origin, faster systems of asylum and plans for migrants' integration into their host country, taking into account security and sustainability, which also come into the equation. All of these aspects, to a greater or lesser extent, are duties that are pending in Europe since the crisis began in 2015.
But both evangelical churches and Christians alike can play an active part in searching for solutions. We can do something small but significant even through our use of social media, where we can make a difference by sharing real stories and not allowing ourselves to get carried away by the lies that circulate so much these days, only for political gain.
Published in: Evangelical Focus - Editorial - 68.5 million people looking for refuge