No football shirts, no social media, no celebrities: Spain restricts betting advertising
"Society is not fully aware of the danger of gambling", warns the Spanish Evangelical Psychologists Group. The average profile is a 25 year-old-male online player.
RTVE · MADRID · 01 SEPTEMBER 2021 · 16:13 CET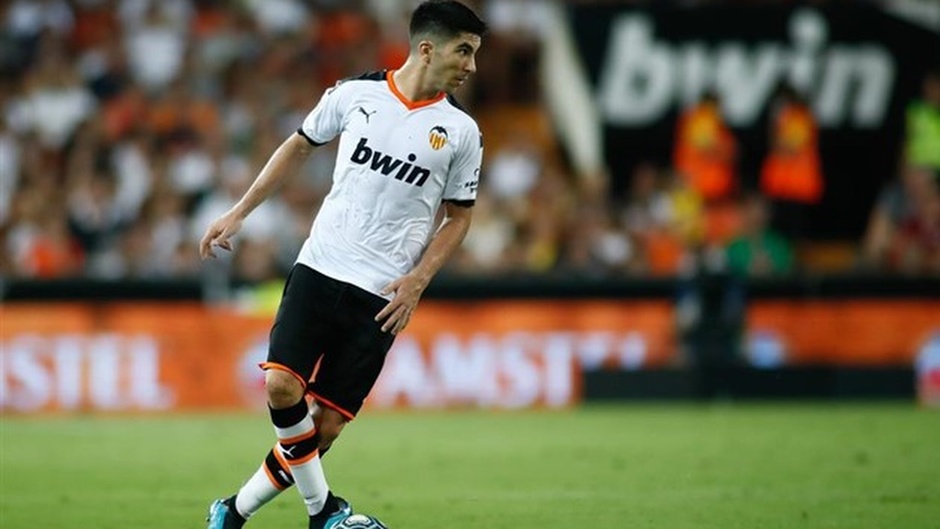 Valencia CF is one of the Spanish LaLiga football clubs that had to change its sponsor this season, because it was a betting company. / Valencia CF
Betting and gambling advertising has been restricted in Spain since this Tuesday, when several measures included in the Royal Decree on Commercial Communications of Gambling Activities came into force.
From now on, betting advertisements can only be broadcast during the early hours of the morning, from 1.00 to 5.00 a.m., which means that football matches will not include such advertising.
With the new regulation, companies will only be able to address their offers to registered and verified customers and, under no circumstances, to people who have shown pathological behaviour in gambling activity.
Internet advertising is restricted to the websites of the gambling companies. However, the welcome bonuses or promotions to attract new customers are prohibited.
On social media, advertising messages may be sent to their followers, and on YouTube, advertising is only available at the same schedule as on the rest of the advertising media.
No more ads on football shirts
Among other measures, sports clubs cannot sign sponsorship contracts with betting shops that involve gambling advertising on shirts and kits, nor will they be able to hire celebrities for their advertisements.
The decree also states that betting advertising in sports stadiums, when they host live broadcast events, must follow the same schedules as for other media.
Clubs will also not be allowed to carry out sponsorship activities that consist of the use of an operator's brand to identify a sports facility.
Protection of minors
Furthermore, for greater protection of minors, parental control is included through mechanisms that identify the category of gambling in online advertising.
Whether in search engines, social media or video-sharing platforms, operators will have to have instruments to ensure that their advertising is never addressed to minors and that there are mechanisms to block or hide advertisements.
Advertisements cannot be shown in places visited by minors, such as movie theatres; nor can they be shown in child-oriented content on video platforms.
Players are getting younger and younger. According to the Spanish Federation of Rehabilitated Gamblers (FEJAR), "the average patient profile we had was a 40-45 year old male, a slot machine player, but nowadays the average profile is still a male between 25-26 years old, an online or sports betting player".
"Society is not fully aware of the danger of gambling"
Many experts have raised their voices in the last years to warn about the dangers that gambling in all its forms has for society and individuals, specially young people.
According to the Secretary of the Spanish Evangelical Psychologists Group, José María Carayol, "the fever of bets permeates a society increasingly submerged in the virtual world and the sensations that it offers. Society is not fully aware of the danger of gambling and everything that is associated with it".
"The visibility, accessibility and availability of online games, especially those platforms that have to do with football bets, which are increasingly growing in our society, are creating new ways of coping with stress and problems of life", explained Carayol in an interview with Spanish news website Protestante Digital.
The evangelical psychologist warned that "very often, these bets become an emotional analgesic that distracts us from our own reality, and little by little, if it is not controlled, it becomes addictive".
New gambling venues banned in Barcelona
Two years ago, the Barcelona City Council already banned the opening of new gambling venues in the city, in order to "preserve the health of citizens and avoid addictions".
They also prohibited the access to online game pages from the municipal offices, including a clause in its contracts that obliges companies to have measures to combat gambling addictions.
Furthermore, betting shops are no longer able to advertise their products and services in the Barcelona public transport.
UK evangelicals joined to fight betting advertising
Early this year, the UK government opened a public consultation to gather evidences about different topics related to gambling, to decide if they need to review the Gambling Act 2005, which allowed all betting companies to advertise all forms of gambling in any media like any other product.
Responding to that consultation, British evangelicals launched a campaign, "urging Christians to explain the damage that gambling, and gambling related marketing, has on communities across Great Britain".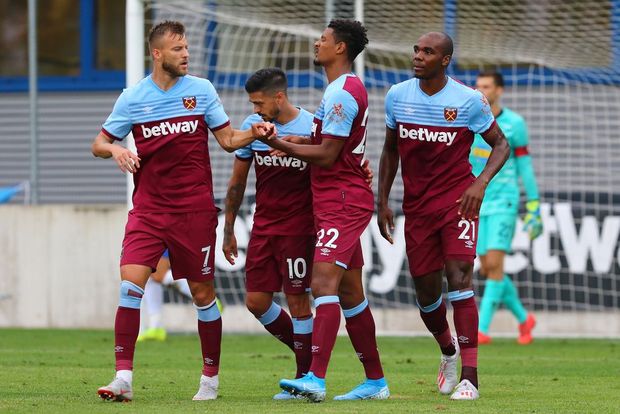 West Ham United is one of the Premier League teams sponsored by a betting company. / Steindy, Wikimedia Commons CC
According to the authors of the campaign, "the church has a role to speak out on moral issues that affect our society and by stopping gambling advertising in sport we can help protect vulnerable people and stop the normalisation of gambling in sport".
"Gambling must be regulated in a way that protects young people and the most vulnerable, and by taking a tough approach to the marketing and advertising practices of gambling companies the government can show they are serious about this", said Danny Webster, head of advocacy of the Evangelical Alliance UK.
Published in: Evangelical Focus - europe - No football shirts, no social media, no celebrities: Spain restricts betting advertising