Sicily receives 3,000 migrants in three days
More than 16,000 people have arrived to Italy through the Mediterranean so far in 2016. Experts fear better weather conditions will encourage thousands to take this route. Evangelicals in Sicily serve asylum seekers.
El País, Deutsche Welle, WBAL, Evangelical Focus · CATANIA · 30 MARCH 2016 · 10:45 CET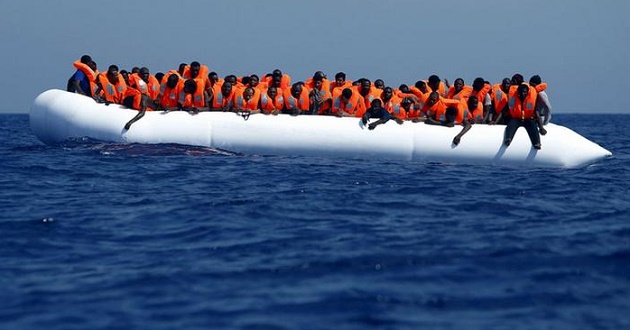 A group of migrants arrives to the Italian coast. / Reuters
Only on Tuesday 29 March, the Italian coast guard coordinated 11 operations to bring to safety more than 1,500 people arriving from Libya.
On Sunday and Monday, 12 other operations helped rescue about 1,500 people more. Each boat organised by traffickers has space for about 100 people.
So far in March, eight people died trying to cross the Sicily channel.
These rescued migrants and asylum seekers are taken to southern Italian ports for document checks. Most of them hailed from African countries and were believed to have disembarked from Libya, which is a haven for smugglers amid widespread lawlessness in the country.
FEARS SICILY CHANNEL BECOMES CENTRAL ROUTE AGAIN
Italian Interior Ministry figures for the first 3 months of this year show 16,075 have been rescued from smugglers' boats in distress in the waters between Libya and Sicily. That compares to 10,165 rescued in the same period in 2015.
Experts fear the closed borders in Eastern Europe and the better weather conditions after the winter will encourage many thousands to use the Sicily channel route in the next months.
CHRISTIANS IN SICILY
In February, a group of more than 80 Christian working with refugees and asylum seekers across Europe met in Sicily for the Refugee Highway Partnership round tables. They also met some of the asylum seekers living in the Mineo camp (near Catania) and discussed ways in which the Christian churches can better serve the thousands arriving to Europe after a difficult journey.
Some evangelical churches and the Italian Evangelical Alliance in Sicily have been working to serve and offer spiritual and material help to migrants waiting in the island.
Published in: Evangelical Focus - europe - Sicily receives 3,000 migrants in three days