Evangelicals in Turkey: "We want to bear witness of Christ's love"
Turkish Protestant churches are mobilising to help in the most affected areas by the earthquake. Food, clothing and hygiene supplies are the first needs they are covering.
ANKARA · 10 FEBRUARY 2023 · 12:05 CET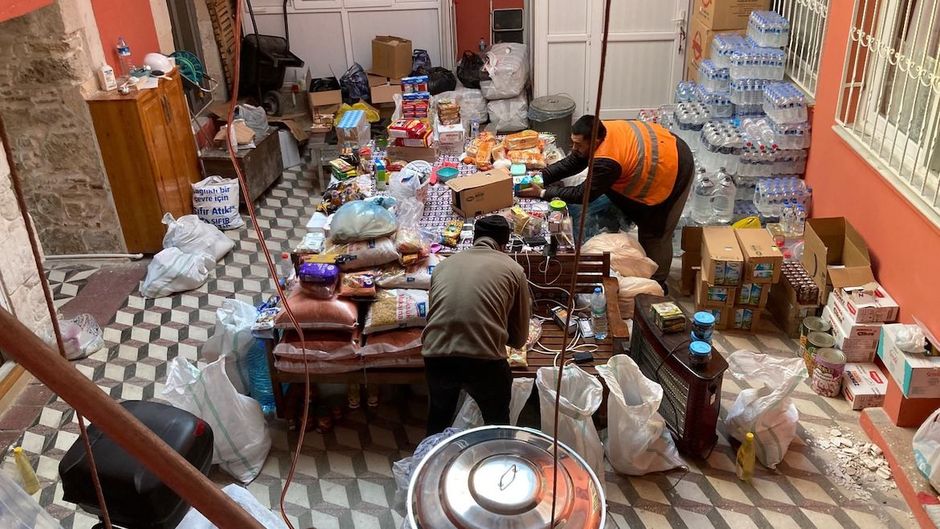 The first humanitarian aid from the Turkish Protestant churches has already arrived in Antakya.
The situation in Turkey remains extremely difficult in the aftermath of Monday's devastating earthquake, which already killed over 18,000 people.
Rescue efforts by specialised local and foreign teams continue. Moreover, thousands of people are now homeless or without shelter in the midst of the harsh winter.
Pastor Marc Madrigal, from Istanbul, explains that several Protestant communities "will send a truck with 25 tonnes to the affected area. We have joined forces with the churches in Istanbul, and in this truck we will send food, baby nappies, clothes... It is very cold".
He also says that in the last few days they have been able to relocate three families from Antioch, the epicentre of the earthquake, to other cities.
Short, medium and long-term help
In these difficult times, the evangelicals are trying to help cover the first needs, without forgetting a follow-up strategy that may become even more necessary as the days go by.
"This Saturday we will have a meeting with the pastors to plan some projects, such as sending tents or heaters. We also plan to buy a van with a kitchen to go around the affected areas and deliver hot food. We continue to do everything we can", points out Madrigal.

The pastor is grateful for the financial help from around the world, because "nothing would be possible without the generosity of many".
For Madrigal, "it is an opportunity to bear good witness. Some Muslims here in Turkey believe that Christians are their enemies, so that seeing that we are helping them gives them a very strong testimony of Christ's love".
Determination and prayer
Although evangelicals are a minority in the country, the churches have been involved and looking for ways to help from the very beginning.
Carlos Madrigal, who was a pastor in Turkey for many years, has been promptly reporting on how they are organising themselves to help in the most critical places.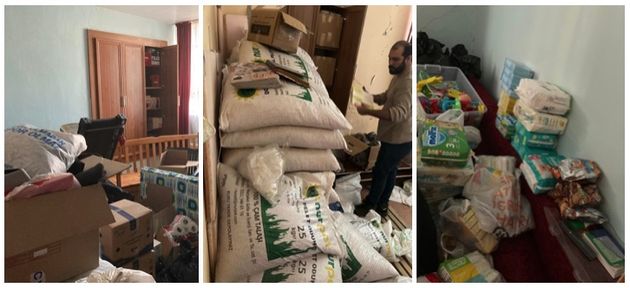 First emergency supplies sent to the quake zone/Image via Carlos Madrigal
"We already have several brothers in the area who have relatives and are arriving in the different cities affected. There are urgent needs such as water, blankets, medicines and food, which we are already sending with the aid we have received".
Madrigal, who is now in Spain, stresses that "from our experience assisting a camp of 1,500 people three years ago after the earthquake 70 km from Istanbul, we know that these catastrophes require very long-term aid that has to be managed in stages" .
"Thanks be to God, all our Turkish brothers and sisters are doing everything they can to help. We are also grateful for your prayers, because everyone's life is being disrupted and our brothers and sisters will need a double portion of the Lord's strength to overcome the deep and relentless stress that all this brings brings", he added.
Ways to help
In the last few hours, several channels have been set up to send financial aid to Syria and Turkey.
The Foundation of Protestant Churches explains that they have obtained permission from the government to receive financial aid. They recommend that, if any organisation or church wants to make a donation, they should first meet at a local level and then send it together, in order to facilitate the administrative procedures.
The bank details are:
Protestan Kiliseleri Vakfı (Protestant Churches Foundation).
Account in EUROS (specifically for the earthquake): IBAN: TR24 0001 5001 5804 8022 2993 42
Account in USD (specific for the earthquake): IBAN: TR35 0001 5001 5804 8022 2993 38
Postal address of the foundation: Protestan Kiliseleri Vakfı. Bağdat Cad No: 85/1, Altıntepe, 34840 Maltepe, İstanbul
A field hospital in Adana
US-based evangelical humanitarian relief organisation, Samaritan's Purse, is setting up a field hospital in the city of Adana,
It will have 52 beds, 3 operation rooms, 1 ICU, 1 pharmacy and 105 volunteers, through First Hope Association (Ilk Umut Derneği ).
Amerikan yardım kuruluşu Samaritan's Purse, İlk Umut Derneği'nin aracılığıyla 52 yataklı sahra hastanesi ile onlarca teknik ekipman, yardım malzemesi ve sağlık personelini bugün (10.02.2023) akşam 21.00'da Adana'ya indirecek. pic.twitter.com/hxjKibDFgt

— İlk Umut Derneği (@ilkumutder) February 10, 2023
Published in: Evangelical Focus - europe - Evangelicals in Turkey: "We want to bear witness of Christ's love"
Since you are here…
Evangelical Focus is a news and opinion platform that brings together Christians from across Europe and other parts of the world. We need the support of our readers to make this media project sustainable in the long term. You can support our work! Read about Evangelical Focus's sustainability here.
Would you like to support the work of Evangelical Focus?
Use one of these methods. You can also transfer your donation to "Areópago Protestante / Evangelical Focus" IBAN: ES8521000853530200278394 (Swift / BIC: CAIXESBBXXX). Subject: "Donation Evangelical Focus"
Thank you very much!