Spain has 4,359 evangelical places of worship
In the Southern European country, evangelical churches are the religious minority that grows the most, nearly tripling the presence of Muslim worship places.
Protestante Digital · MADRID · 12 SEPTEMBER 2023 · 17:31 CET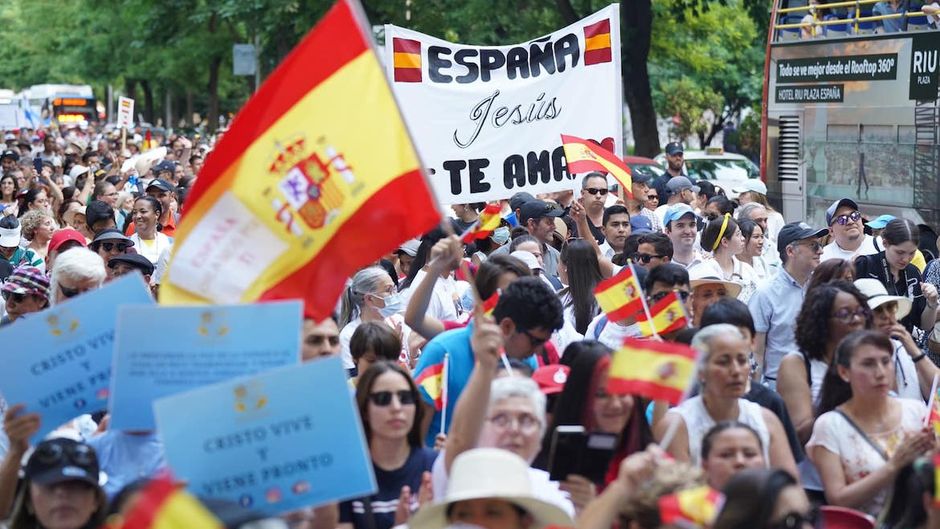 The official Observatory of Religious Pluralism in Spain has published an update of the data on places of worship as of September 2023, which shows a growing evangelical presence throughout the country.
One in four places of worship in Spain belongs to a religion other than Roman Catholicism. Minority religions in Spain have a total of 7,756 places of worship, with Protestants leading this group.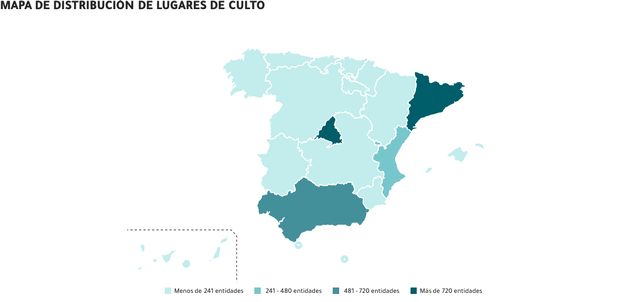 Places of worship in Spain map. / Observatory of Religious Pluralism
The 30,703 places of worship in Spain are distributed as follows: 22,947 are Roman Catholic, 4,359 evangelical, 1,749 Muslim, and 633 owned by Jehovah's Witnesses.
Smaller groups are Orthodox Christians (with 234 worship places), Buddhists (182), Adventists (155), Mormons (114), Anglicans (68), Baha'is (59), Jews (40), Gnostics (37), other religions (33), Hindus (30), Sikhs (24), Scientology (14) and the so-called Christian Science (5).
Evangelical growth
Among evangelical Christians, there has been continuous growth over the last 20 years, with significant increases mainly related to the arrival of migrants from Latin America.
The 4,359 places of worship that the Observatory registers as evangelical Christian are distributed in 803 municipalities.
Madrid (420), Barcelona (220) and Valencia (112) are the cities with the greatest evangelical presence and the only ones that currently have over a hundred evangelical places of worship.
Christian mission experts have underlined that this presence in urban locations contrasts with a lack of presence in small towns and villages.
By regions, Catalonia leads the ranking with 928 evangelical places of worship, followed by Madrid (767), Andalusia (687) and Valencia (454). Ceuta (4), Melilla (9) and La Rioja (26) are the provinces with the lowest number of Protestant places of worship.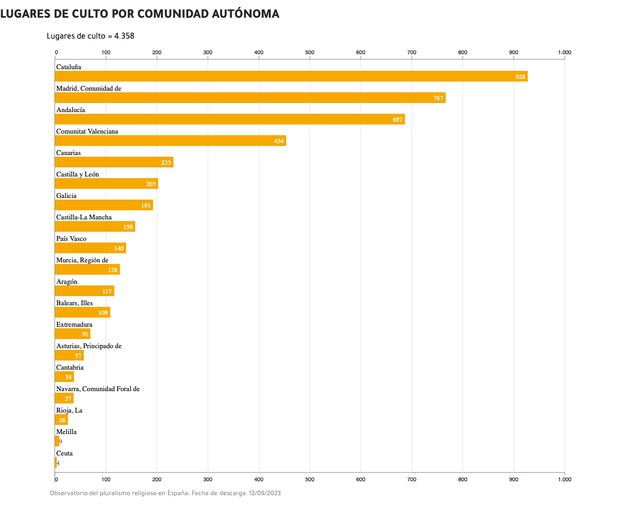 Places of worship in Spain by region. / Observatory of Religious Pluralism
General trend: fewer Catholics, more atheists
Overall, religious practice in Spain has been in decline over the last 20 years, the statistics show.
Although there is an increase in religious minorities (from 1.1% in 2001 to 2.6% in 2021), the group growing most is that of agnostics and atheists: 13% in 2021.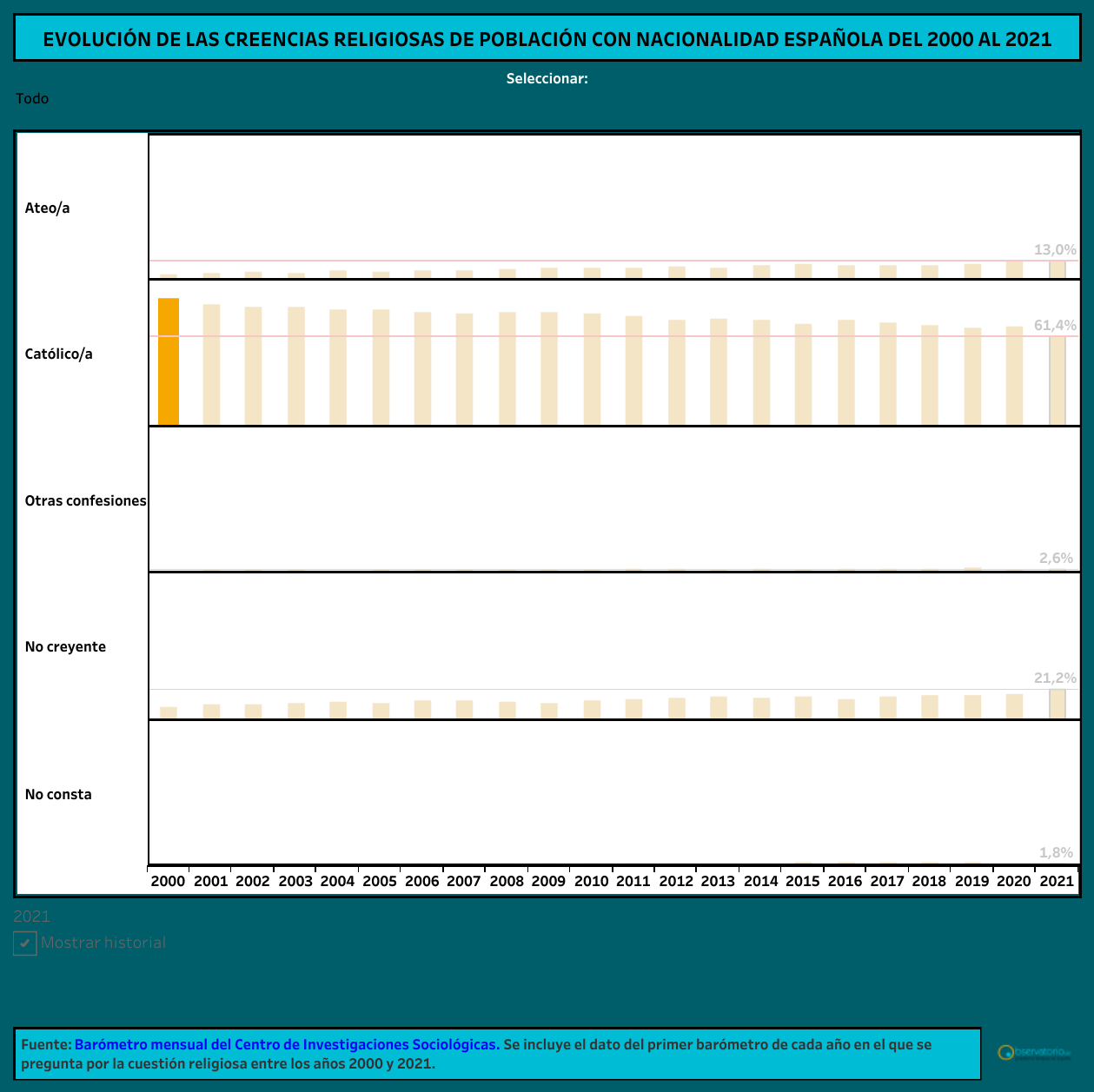 Evolution of faith groups in Spain, 2000-2021. / Graph: Observatory of Religious Pluralism
Another 21.2% of the population identifies as "non-believer".
Roman Catholicism remains the majority faith but has lost over 20 points, falling from 84.7% of the population in 2000 to 61.4% in 2021.
Published in: Evangelical Focus - europe - Spain has 4,359 evangelical places of worship
Since you are here…
Evangelical Focus is a news and opinion platform that brings together Christians from across Europe and other parts of the world. We need the support of our readers to make this media project sustainable in the long term. You can support our work! Read about Evangelical Focus's sustainability here.
Would you like to support the work of Evangelical Focus?
Use one of these methods. You can also transfer your donation to "Areópago Protestante / Evangelical Focus" IBAN: ES8521000853530200278394 (Swift / BIC: CAIXESBBXXX). Subject: "Donation Evangelical Focus"
Thank you very much!