Film portraying Erdogan as Muslim hero screened at European cinemas
The Turkish President continues inflammatory rhetoric against EU leaders. April referendum could expand his powers.
Deutsche Welle, Reis Filmi, FAZ, Livenet.ch · BERLIN · 20 MARCH 2017 · 18:06 CET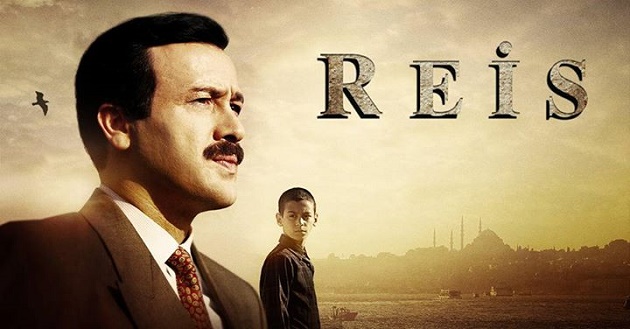 Promotional image of the Reis film, a biopic of Turkish President Erdogan. / Reis Filmi
The diplomatic conflict between Turkey and several European countries continues to grow, after its President, Recep Tayyip Erdogan, called the German governments "Nazi."
"When we call them Nazis, they (Europe) get uncomfortable. They rally together in solidarity. Especially Merkel", Erdogan said in a televised speech on Sunday.
Erdogan went on to say that several European countries are promoting an "ongoing fight against our country".
A few days earlier, the Turkish President heavily criticised the European Justice Court decision that gives employers in the EU the right to ban religious symbols at the workplace. "Shame on the EU", Erdogan said. "Down with your European principles, values and justice".
He added: "They started a clash between the cross and the crescent, there is no other explanation."
In addition, the Turkish Foreign Minister Mevlut Cavusoglus, said: "You have begun to collapse Europe. You are dragging Europe into the abyss. Holy wars will soon begin in Europe."
The German Foreign Minister, Sigmar Gabriel, responded to the latest attacks by saying Erdogan had "gone too far". "We are tolerant but we're not stupid," Gabriel said. "That's why I have let my Turkish counterpart know very clearly that a boundary has been crossed here."
A KEY REFERENDUM COULD GIVE MORE POWER TO ERDOGAN
The inflammatory remarks by the Turkish government come after both Germany and the Netherlands blocked a series of Turkish political rallies ahead of the country's upcoming constitutional referendum.
Thousands of Turks living in Europe are called to take part in the referendum on April 16, which could turn Turkey's parliamentary system into an executive presidency.
'REIS': ERDOGAN AS THE NATION'S LEADERS
Meanwhile, on March 3 a film which has been described by critics as "propaganda" started to be shown in European cinemas. It tells the life story of Erdogan.
According to the movie's official website, 'Reis' (which can be translated as "Leader") portrays Erdogan as a "hero who made it possible for the people to believe in themselves again, a people that was once hopeless."
The story tells much about Erdogan's Islamic education and the blessing he receives from Muslim leaders.
The main actor of the film, Reha Beyoglu, said the team who made the film "love Erdogan."
'Reis' can be seen in many European countries, including Germany, Austria, Belgium, Switzerland, Netherlands, France, Italy and Denmark.
Producers Kafkasör announced a second and a third part of the film are already being prepared.
CHRISTIANS AND THE ISLAMISATION OF TURKEY
Under Erdogan's government, Christians in Turkey have lost freedoms.
The Turkish Association of Protestant Churches denounced Christians are increasingly targeted by officials.
Christian foreigners in the country have been expelled and a Protestant pastor has been arrested and charged with "terrorism."
Published in: Evangelical Focus - europe - Film portraying Erdogan as Muslim hero screened at European cinemas