Portuguese evangelicals "weep with those who weep" during tragic fires
Half of the 62 victims died in their cars while trying to escape the flames. As Portugal recovers from the shock, churches in the region offer support.
LISBON · 19 JUNE 2017 · 12:43 CET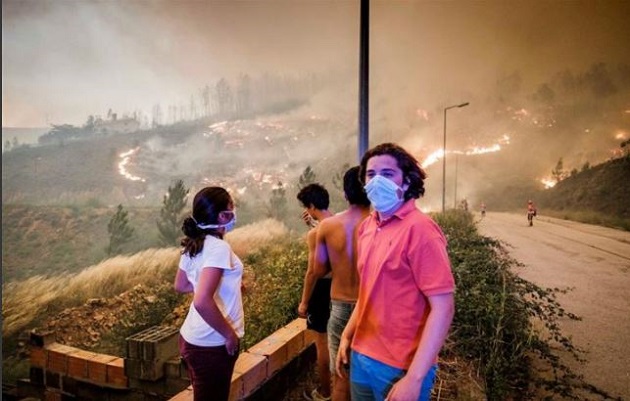 A group watches how firefighters fight the flames in Pedrógão Grande. / Global Imagens
At least 62 people have died in Portugal after "a fire impossible to control" started on Saturday. Dozens of houses were destroyed in Pedrógão Grande, a mountainous region in the center of the country.
It is the "worst human tragedy of this kind in Portugal", Prime Minister Antonio Costa said. The country has decreed three days of national mourning.
Dozens of people were injured while fleeing from the "horrible scenario", according to witnesses. Many of the survivors were found in "a state of shock", after losing relatives and friends.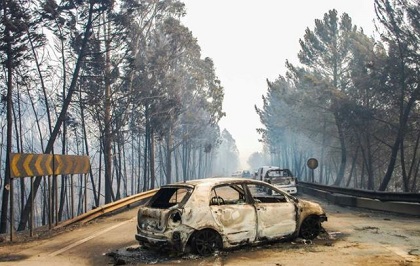 Many died while trying to escape the flames. 30 bodies were found inside cars and another 17 bodies next to vehicles.
About 1,600 firefigthers have been working to control the flames. Six active fires are still a concern.
SURVIVORS: "THERE WAS A STRANGE SILENCE"
A woman who was able to flee safely, told Portuguese TV channel RTP: "All the cars were burning suddenly, including our car. My husband and me had already commended ourselves to God. But somehow we managed to open the door and run through the fallen pines."
Another survivor told the BBC: "After the fire passed, it should still have been bright, but it was dark. There was a strange film over everyone's eyes. You could hear gas canisters exploding, see blue flashes going off. There was just a strange silence. (…) I am not ashamed to say it: I was praying, we were all praying. I am not religious, but at that time, you couldn't do anything else."
EVANGELICALS: 'PRAY - PAIN FLOODS COUNTRY'
"The tragedy of Pedrógão Grande is shaking the country. Castanheira de Pêra, Figueiró dos Vinhos, Ansião and Lousã are other places where pain and suffering are flooding in this hour of sadness", the Portuguese Evangelical Alliance (AEP) analysed on Sunday.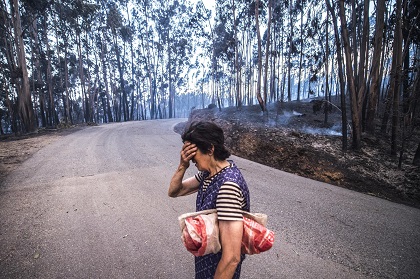 "We weep with those who weep. We pray for families who have lost family members, we pray for the injured and for the families who have relatives in the hospital. We pray for the relief workers, firefighters, foresters and civil protection agents, as well as for all the volunteers who are now collaborating with all their strength", the evangelical body said.
LOCAL CHURCHES IN THE REGION OFFER SUPPORT
The AEP asked all believers in the country to pray and to "make themselves available for whatever is needed".
Several are "on the way to the site to support the work of local evangelical churches." Evangelical communities across the country have "held special moments, manifesting their solidarity and support in different ways." Churches have been collecting goods to send to the affected region.
In addition, the Portuguese Evangelical Alliance has offered to collect "financial donations that will be given in the beginning of July to meet the needs expressed by the churches and communities in the Pedrógao Grande region." The bank account IBAN number is: PT50 0033 0000 4528 2173 89605
Published in: Evangelical Focus - europe - Portuguese evangelicals "weep with those who weep" during tragic fires