Spain fines Revelation TV 6,000 Euro because of "homophobic contents"
The owners of the Christian television broadcaster from the UK say they are ready to defend their rights in the courts.
Protestante Digital · MADRID · 14 JUNE 2018 · 21:17 CET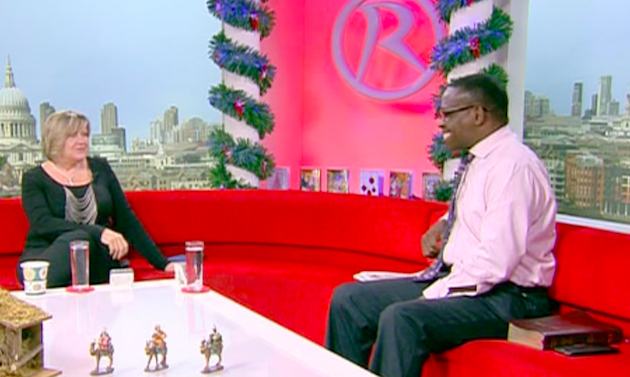 The morning show Rmornings of Revelation TV . / Revelation TV
The National Commission of Markets and Competition (CNMC, in Spanish) has fined Revelation TV 6,000 Euro. The media group has its headquarters in the UK, defines itself as a Christian ministry, and broadcasts in Spain through satellite since 2012.
According to the CNMC, the fine comes after an individual complained to the state agency about one of the programmes, in September 2017.
Comments on one of Revelation TV's shows that day "could be considered as threatening to the dignity of the homosexual and transgender group, although there was no manifest incitation to hate against these groups by the channel that owns the programme", the official CNMC statement says.
TRANSGENDER CHILDREN, A DEBATE IN THE UK
The comments defined as "homophobic" happened in the morning show Rmornings, in which news of the day are commented with the regular talk-show guests or the special guests, Gordon Pettie, Director of Revelation TV, told Spanish news website Protestante Digital.
In that specific programme, the hosts and one guest commented on the news about a Christian family who had asked to move their child to another school because another pupil was self-identifying as transgender.
The guest, an evangelical pastor of the UK, expressed his opinion about the news.
The following words of the pastor are highlighted in he resolution of the CNMC:
"The problem is that these guys are carrying out what I call social engineering. They´re coming with ideas of their own, in order to lead society in a particular direction. But we must not allow that to happen. Let the child grow up naturally and when they are old enough let them decide what they want to do. At 18, they will decide whatever they want to do, having the freedom to do so. But starting to teach an idea that is not natural at school... because all these ideas are not the natural way of things, it is not what the Bible says, it is not natural biologically. I don't know who encourages it and how we can stop it, it shouldn't happen".

"But we need to understand that the people behind this agenda are not foolish, they know exactly what they are doing, they know that, at that age, the child doesn't have a clue what is going on, so if they can manage to manipulate those kids to believe that this is what is natural, that will stick to the children. They like to get hold of a generation ahead of time, so that when they finally are 20 or 25, the whole world has changed to exactly where they want to be with that agenda".

"That is a game they are playing, and it's left for the Christian body to arise as a whole. Christians have to wake up and say: listen, we are going to create a political party or join a party to change this madness. We are going to have to do this, because if we don't, we will have Sodom and Gomorrah at our doorsteps, where they are going to tell you: we want to get hold of those men in there and we want to sleep with them and there's nothing you can do about it. I have girls for you… No, we want those guys. And because it has become aggressive, it has become heavy, and if we don't confront this militancy it is going to get worse, it is going to get really bad".
The Director of Revelation TV defended the freedom of speech and freedom of opinion of the pastor. "We believe the Bible is our basis and our world", and therefore his opinions could never been understood as a homophobic attack, he told Protestante Digital.
In the initial allegations against the fine, Revelation TV said their aim as a media channel is to communicate a Christian perspective on issues like homosexuality, according to what the Bible teaches.
CNMC RELIES ON AUDIOVISUAL LAW AND ANDALUSIAN LGBT LAW
However, the CNMC did not accept the allegations of Revelation TV. The state agency said the homophobic contents were clear, "given the liberality of the transcription and the direct allusions to the presumed abnormality of homosexuality and transsexualism".
Furthermore, the Commission said that linking the homosexual and transsexual groups with Sodom and Gomorrah "is degrading for those groups".
The CNMC said these kind of contents "can generate a state of alarm in the Christian community and prompt rejection of these groups, with negative connotations, openly opposed to the needed respect for human dignity".
Finally, the fine is justified as a violation of the Spanish Audiovisual Law. In its article 4.2, the law says:
"Audio-visual communication may never encourage hate or discrimination based on gender or any personal or social circumstance, and must be respectful with human dignity and constitutional values, paying particular attention to eradicate behaviours that promote situations of inequality towards women".
The Andalusian Law 8/2017 - also know, as the Andalusian LGBT Law- also backs the fine with its article 41, which stress "the need for diversity in the audiovisual media, eliminating the use of sexist or offensive language towards LGBT people and their families".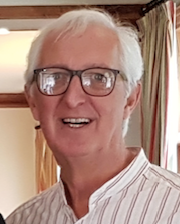 The CNMC defines itself as "an entity that promotes and defends proper functioning of all markets, in the interest of consumers and businesses".
It is a public institution with its own autonomous legal status. It is independent from Spain's central government but is subject to parliamentary control.
The CNMC also monitors the content of electronic and audiovisual communications, which is why they have processed this fine.
REVELATION TV: "WE WILL APPEAL"
The Director of Revelation TV told Protestante Digital that they are willing to appeal the fine in court. They have 2 months to present a judicial appeal in the National High Court.
"We do not believe in any way that we have been guilty of he accusations against us, we have too much to appeal. If it is necessary, we will go to Spanish court to appeal", Pettie said.
He pointed out that "our lawyers comment was that, if they find us guilty, they will have to find every Roman Catholic Church guilty too".
REVELATION TV
"Revelation TV is a Christian TV station, we are 15 years old we are owned by a charity. We deal with issues form a Christian perspective", Pettie explained.
"We look at the news, we have Bible study, worship, church service, everything you would expect of a Christian TV station", he added.
The British television has "been in Spain since 2012" and "it is the first time that we hear something like this", the Director said.
"We do not think that the charge they seek to bring against us is fair or reasonable so we will seek to defend ourselves", he concluded.
According to the Spanish newspaper Expansión, the CNMC has only collected 3% of the fines since its creation in 2013.
Published in: Evangelical Focus - europe - Spain fines Revelation TV 6,000 Euro because of "homophobic contents"