European countries recognise Guaidó as leader of Venezuela
Germany, France, United Kingdom, Spain and other countries openly challenge Nicolás Maduro's regime. Evangelical Christians pray for peace as fears of a civil war increase.
MADRID · 04 FEBRUARY 2019 · 16:30 CET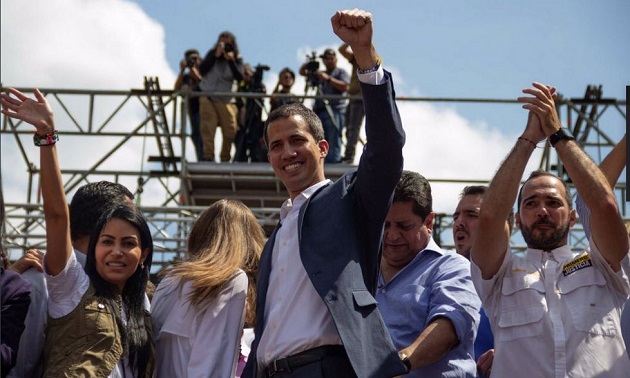 Many countries have recognised Juan Guaidó as the Interim President of Venezuela. / Twitter Juan Guaidó
Nicolás Maduro has rejected a European Union deadline to call for an early presidential election.
In response, several European countries recognised on February 4 opposition leader Juan Guaidó as Venezuela's interim President.
Spain's President, Pedro Sánchez, was the first to announce that it "officially recognizes Venezuela's National Assembly president as acting president of Venezuela". Sánchez added: "We are working for the return of full democracy in Venezuela: Human rights, elections and no more political prisoners".
France's President Emmanuel Macron said Venezuelans had the right to "express themselves freely and democratically". Germany Chancellor Angela Merkel said: "We recognize Juan Guaidó as interim president of Venezuela, tasked with starting the political transition and leading the country to free, transparent and credible elections".
Sweden, Portugal, Denmark, Austria, Netherlands, Czech Republic, Poland, Austria, were other EU countries who recognized Guaidó on Monday.
INTERNATIONAL PRESSURE
More international pressure and economic sanctions are expected in the coming weeks, to force Nicolás Maduro to leave power, as hundreds of thousands of Venezuelans are asking on the streets.
Countries like Russia, China, Turkey and Cuba have expressed their support for Maduro's regime.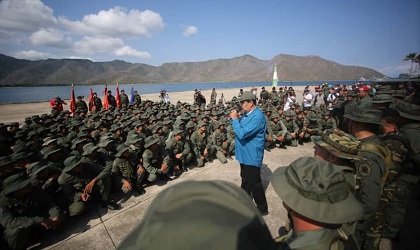 Human Rights groups have denounced killings and tortures in Venezuela. Opposition leaders have been jailed and media have been closed down.
Most evangelical churches in Venezuela have at some point denounced the difficult situation of the country, and have asked for a solution to the desperate situation of the population.
VENEZUELANS IN SPANISH EVANGELICAL CHURCHES
Around 1.7 million Venezuelans have left the country since 2015. In Europe, Spain has been the destination of 255,000 Venezuelans, many of them arrived as asylum seekers.
"The lack of medicines and food, and no stability made impossible for me to give my family what it needed", Mena, one of many Christian believers now living in Spain said.
"The mourning of separation causes us much pain", she says. Mena left Venezuela in 2017 and the process of adaptation for this pharmacist and her son has not been easy. One of the difficulties has been to find a job, but "we have a God that provides", she says.
Many of these migrants are Christians and have joined evangelical churches in Span. "Two sisters in Christ welcomed me and the church has helped me infinitely", she explains. Everyone who has had to leave Venezuela needs "spiritual and emotional help", she adds.
Published in: Evangelical Focus - europe - European countries recognise Guaidó as leader of Venezuela