Latter Day Saints volunteers deported from Russia after three weeks in detention
The two young US citizens were detained while teaching English at a local LDS meetinghouse. Last month, a Jehovah's Witness was sentenced to six years.
NOVOROSSIYSK (RUSSIA) · 21 MARCH 2019 · 16:14 CET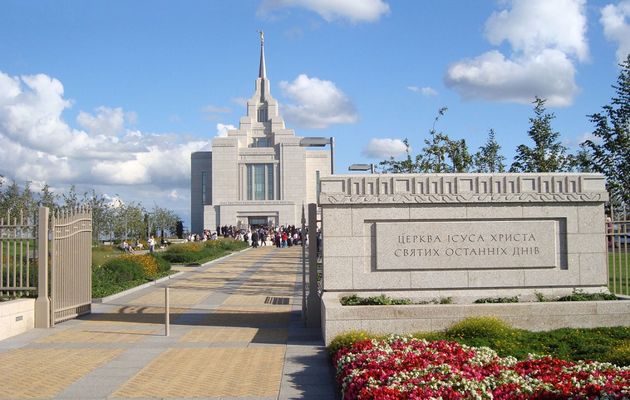 The Kyiv LDS temple is the closest to Russia. / Wikimedia Commons (CC)
Two Latter Day Saints (LDS, Mormon) volunteers have been deported from Russia and flew back to the United States, after spending almost three weeks in jail on unclear charges, a church spokesman confirmed.
In a statement emailed to CBS News, Latter Day Saints spokesman, Eric Hawkins, said that Kole Brodowski, 20, is returning home to California, because he was near the end of his volunteer service.
Meanwhile David Gaag, 19, will "return to the United States for a short time, receive any needed support, and then continue his service in a new mission".
"THE CHURCH IS CLOSELY MONITORING CONDITIONS IN RUSSIA"
Hawkins said they "were treated well after their arrest in the southern Russian city of Novorossiysk and were able to maintain regular contact with their families".
"The church is closely monitoring conditions in Russia for all volunteers and will continue to fully comply with Russian law", he added.
The volunteers were arrested by Russian officials on March, 1, "while engaged in a meeting at a local Latter Day Saint meetinghouse", Hawkins explained after the detention.
The charge by officials was teaching English without a license, but he says the two were just playing games with others in English, not teaching. Since then, the two young men have been held in a detention center in Novorossiysk, awaiting deportation.
"OUR PRAYERS WERE ANSWERED"
Brodowski's father posted about the release on Facebook, saying: "It's finally over! Kole is headed home […] God is there, our prayers were answered!".
The father went on to thank the boys' mission president in Russia and his wife, who "each day drove six hours round trip to the detention center to visit and provide support to our boys".
Gaag's father, Udo, released a family statement on Wednesday morning, saying the family was "so relieved and happy about this news. We spoke with David and he is healthy and in good spirits". The Gaag family also thanked those who "helped to create a solution to the situation".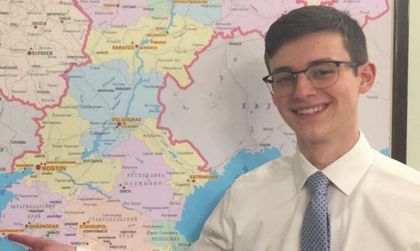 Utah Representative in the US House, Chris Stewart, issued a statement, following the release, pointing out that "prayers have been answered with the return of these two Elders serving in Russia. I am grateful for their release and may God continue to bless them and their families".
JEHOVAH WITNESS ARRESTED, BAPTIST SEMINARY CLOSED
In February, Danish citizen Dennis Ole Christensen became the first Jehovah's Witness arrested since Russia illegalised the religious group in 2017.
Christensen was found guilty of "organising the activities of a banned extremist organisation" and sentenced to six years six years in a general-regime correctional colony.
At the same time, a spokesman of the Russian Evangelical Alliance confirmed to Evangelical Focus that a Moscow court closed the Seminary of the Baptist Union for 60 days.
YAROVAYA LAW AGAINST EVANGELISM
In July 2016, President Vladimir Putin signed the "Yarovaya laws" which banned evangelism outside the church buildings, deported any foreigner who breaks the law, and made mandatory to anyone involved in a religious event to secure a government permit through a registered religious organization.
The European Evangelical Alliance said then that it was "extremely concerned about Russia's new anti-terrorism law, which greatly restricts religious freedom".
Published in: Evangelical Focus - europe - Latter Day Saints volunteers deported from Russia after three weeks in detention