One in five Dutch church buildings no longer used for worship
1,400 of the 6,900 buildings in the country now serve other purposes: offices, museums, housing, etc.
AMSTERDAM · 01 JULY 2019 · 15:10 CET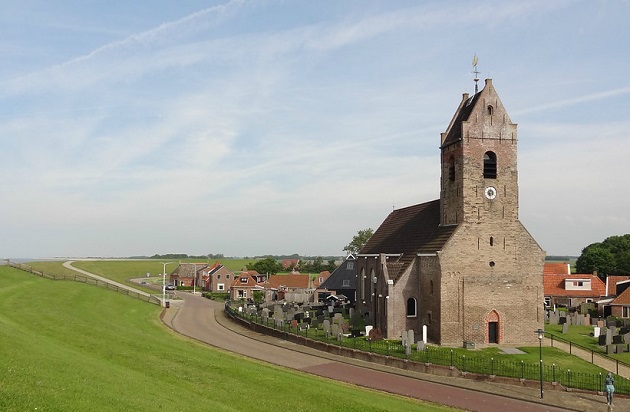 A church building in the Netherlands. / Deltiijdegod, CC
About 20% of all church buildings in the Netherlands are no longer used as such, according to newspaper Trouw.
Of the 6,900 registered buildings (most of them Protestant or Catholic), around 1,400 are now used for other purposes, a research shows.
About 30% are used for housing (apartments, etc), 20% for cultural and social purposes, and 15% have been transformed into offices and businesses.
A vast majority of the church buildings that have been refurbished were built between 1800 and 1970. Those built in previous centuries have almost all remained in the hands of the Church authorities.
Trouw said Roman Catholics are generally much less open to sell church buildings, because they consider the building to have a sacramental and holy meaning, whereas Protestants do not attribute this significance to buildings.
850 of the around 3,000 Protestant church buildings built since 1800 are no longer used as such. In the case of Catholics, it is only 280 of 1,500.
Published in: Evangelical Focus - europe - One in five Dutch church buildings no longer used for worship