Spanish parliament starts the final process to decriminalise euthanasia
The draft law proposes euthanasia in a month for those with an incurable or disabling illness. Spanish evangelicals ask for "better palliative care and support for people in dependence"
Protestante Digital · MADRID · 15 FEBRUARY 2020 · 15:40 CET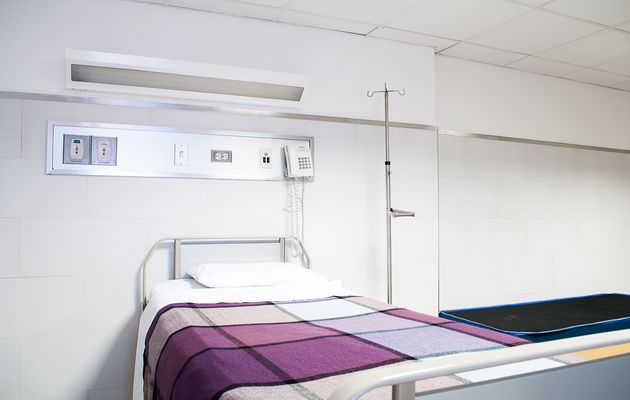 Photo: Martha Dominguez . Unsplash (CC0).
The first official debate to finally pass the draft law to decriminalise euthanasia, proposed by the social democrat party PSOE, took place this week in the Spanish Parliament. It has the support of the majority of the parties.
The draft law, inspired by the Dutch and Belgian model, proposes that those who suffer a serious and incurable or disabling illness, with unbearable suffering could ask for euthanasia.
First, the patient and a doctor will have to agree, afterwards a second medical opinion is needed, then the patient will have to confirm his decision two weeks later, and 15 days later it can be made. The process will not last more than a month.
Furthermore, the law foresees the creation of a Commission for Control and Evaluation in each region, in addition to a registry of health professionals who decide to be conscientious objectors. Doctors who allege this cause must do so in writing.
The draft law must now go through the Health Commission, go back again to the Parliament and, finally, to the Senate. A process that could be resolved before summer.
EUTHANASIA VS PALLIATIVE CARE
All the groups that participated in the debate, with the exception of the Conservative parties PP and Navarra Suma, and far-right Vox, showed their support for the document presented by the former Health Minister, María Luisa Carcedo.
"The law does not distinguish between human pain and suffering. Let make this new right a reality for whoever wants to use it", she said.
The popular party criticized the draft law, recalling the draft law on palliative care they have presented this week.
"Between pain and euthanasia, there is palliative care at the end of life. The progressive proposal is the inclusion of the weak and vulnerable, not to show the way out", said José Ignacio Echániz, deputy of the PP.
The discussion throughout the debate in Parliament focused on the beliefs and the right to decide.
AEE: "AN ASSISTED LEGAL SUICIDE, WHICH DOES NOT RESPOND TO SITUATIONS OF SUFFERING"
When the draft law was first presented in 2018, the Spanish Evangelical Alliance (AEE) presented amendments tio it, stating that "as evangelical Christians we are undoubtedly in favor of the dignity of the human being from conception to death".
"The draft law is in fact,a legalisation of the assisted legal suicide, wich does not respond to common situations of severe suffering", the AEE said in a statement.
According to the AEE, "Before debating or approving the Euthanasia Law [...] the development of palliative care and Pain Management Units, and the support for people in dependence are vital".
Published in: Evangelical Focus - europe - Spanish parliament starts the final process to decriminalise euthanasia