Thousands of refugees hope to reach Europe as Turkey opens its borders
Greece deploys the army and uses tear gas to stop the crowds. Europe could face soon a crisis similar to that of 2016, analysts say.
Agencies · ATHENS · 02 MARCH 2020 · 13:04 CET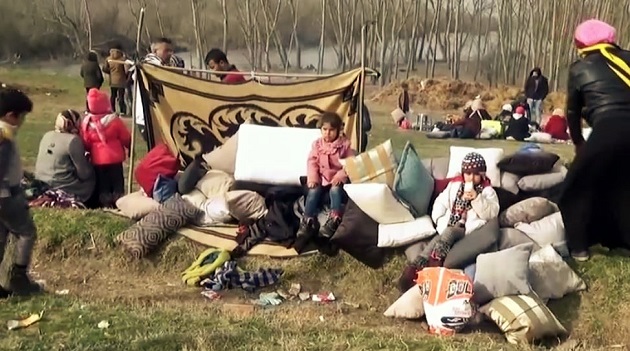 Families of refugees wait near the Turkish-Greek border, in March 2020. / RTVE
As many as 15,000 refugees have approached the land border between Turkey and Greece with the hope of reaching Europe.
Turkey's Prime Minister Recep Tayyip Erdogan announced authorities would no longer prevent refugees from travelling to Europe.
Hours later, hundreds of families and individuals started walking in groups alongside roads and across open fields towards the Greek border, bringing back images that had not been seen since 2016.
Greece reacted deploying its armed forces to stop the crowds of people, many of them Syrians and Afghans. Water cannons, stun grenades and tear gas were used to push back the people who tried to cross the border. Some refugees responded with stones and other objects.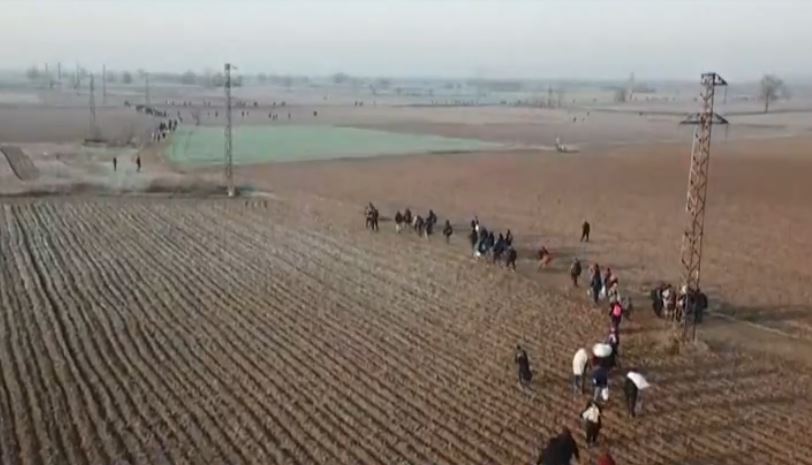 CLASH BETWEEN GOVERNMENTS
The situation caused another diplomatic crisis between the two countries, as Turkey's government said they "don't have an obligation to stop people leaving our country but Greece has the duty to treat them as human beings".
The government of Greece responded with a statement by saying: "Turkey, instead of curbing migrant and refugee smuggling networks, has become a smuggler itself". The Greek Prime Minister Kyriakos Mitsotakis also announced they would "increase the level of deterrence at our borders to the maximum".
Greece has called the European Union and its Border Guard Agency, Frontex, to take immediate action. Foreign Affairs Ministers from EU countries plan to meet in the next few days to address this new crisis but European Council President Charles Michel already warned: "The borders of Greece are the external borders of Europe. We will protect them".
A NEW EPISODE IN THE REFUGEE CRISIS?
Turkey hosts 3.6 million refugees, but could now break the 2016 agreement with the EU on steaming the tide of refugees to Europe in return for financial aid. This would happen if the country does not receive more international help to face the new wave of refugees who have left their homes in the Syrian war zone of Idlib. "The European Union needs to keep its promises. We don't have to take care of this many refugees, to feed them", Erdogan said.
According to analysts consulted by Euronews, Europe could see the arrival of hundreds of thousands of migrants in the next months as a consequence of the "breakdown of the relationship" between European Union and Turkey.
Published in: Evangelical Focus - europe - Thousands of refugees hope to reach Europe as Turkey opens its borders