Swiss pastor who helped rejected asylum seeker acquitted
Norbert Valley had been previously condemned for breaking the Foreigners Law for offering lodging to a Togolese man. "We must work to change the law", the pastor said as he left the courts.
LA CHAUX-DE-FONDS · 13 MARCH 2020 · 11:58 CET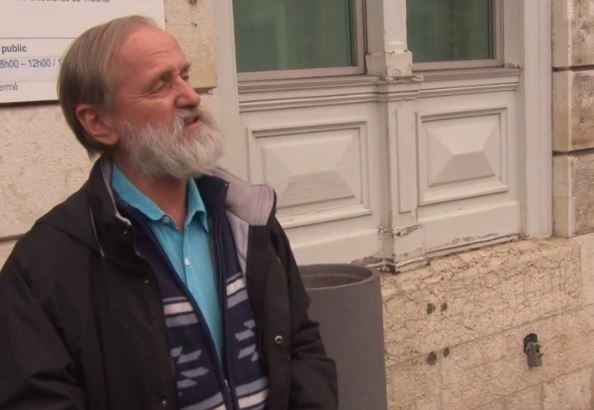 Evangelical pastor Norbert Valley addresses the media and supporters in La Chaux-de-Fonds, after being acquitted. / Video capture of SFDRS
A judge of La Chaux-de-Fonds, in Switzerland, has acquitted Norbert Valley, an evangelical pastor who had been previously condemned for hosting a Togolese man whose asylum application had been rejected.
In 2016, Valley offered food and a room in the church building to a young man, who had been attending the church services for a while.
He did so after the man's asylum application had been rejected by the authorities. The pastor was accused by the cantonal police of breaking the Swiss Foreigners Law, which does not allow to help people who are in the country against the law.
"As a Christian, the principle of loving my neighbour leads my way of life", Valley said then.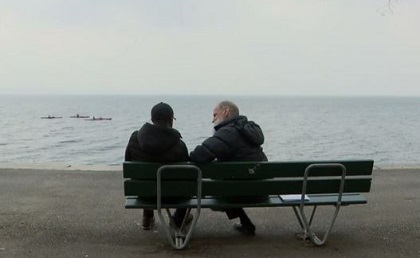 The asylum application was rejected on the grounds that Togo is not at war. After learning about the decision, the man attempted suicide and was hospitalised.
Organisations such as the Swiss Evangelical Alliance and Amnesty International publicly supported the evangelical pastor.
APPEAL WON
After being condemned in the city of Neuchatel court to pay a fine of 1,000 Swiss Francs (around 900 Euro), Valley appealed to the regional court of La Chaux-de-Fonds, and won.
The judge of La Chaux-De-Fonds considered that the help of Valley was not "regular and intensive" enough to be considered a breaking of the law.
VALLEY: "WE MUST WORK TO CHANGE THE LAW"
As he left the justice palace on 13 March, Valley was received with cheers by his wife and other supporters, some of which held signs such as "solidarity is not a crime".
"Thank you very much for your support and for your prayers. This is a signal, but is not enough", he said, according to footage aired on Swiss Television SF. "There are hundreds who still are condemned, who have families. We now must work to change the law", he added.
Published in: Evangelical Focus - europe - Swiss pastor who helped rejected asylum seeker acquitted