Membership of German free evangelical denominations remains stable while Protestant and Catholic churches suffer huge losses
The Baptist Union reported slight losses and the Pentecostal Union experienced a strong growth. In 2019, the Catholic and the Protestant Churches lost over 270,000 members each.
Pro Medien Magazin, Premier Christian News · BERLIN · 03 JULY 2020 · 15:35 CET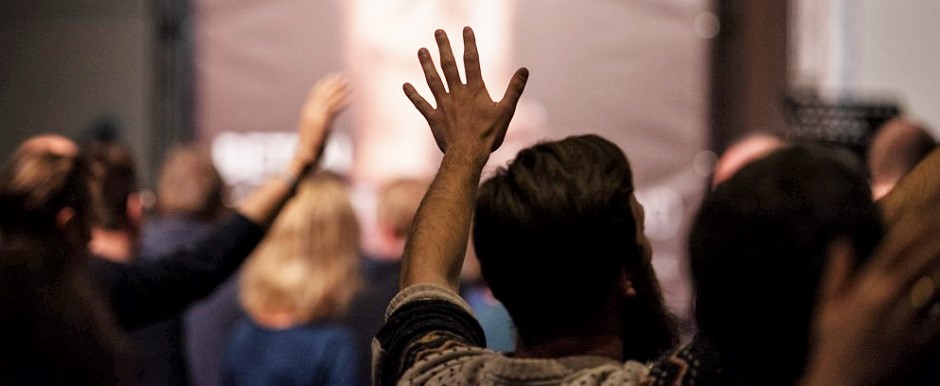 A worship service of a free evangelical church in Germany. / FeG Deutschland
The latest statistics on members of free evangelical churches in Germany show that independent evangelical groups are stable. This contrasts with the heavy losses of the Protestant and Roman Catholic churches.
The Union of Baptist Free Evangelical Churches (BEFG) of Germany reported 80,195 members at the end of the year 2019, 961 less than the year before.
This loss of 1% in its membership is attributed to the fall of baptisms (1,610, almost half than in 2017). Another reason for this slight fall of membership, the Baptist annual report says, has to do with the fact that members who move from one church to another, do not often ask for membership in the new congregation.
Meanwhile, the Union of Pentecostal Free Churches (BFP), reported 62,872 members in 2019, a growth of over 10% if compared to the year 2017.
Other evangelical denominations such as the Free evangelical Churches (FeG) have not yet made the latest membership figures public, but are expected to continue the trend of growth of the last years.
Catholics and Protestant suffer heavy losses
The Roman Catholic Church in Germany, the biggest religious organisation in the country with 23 million members, said it had suffered the highest loss of members in one year. Over 272,000 people left the church in 2019, breaking the negative record of 2014, when 218,000 left the Catholic communion.
The latest figures of the mainline Protestant Church (EKD) are also very negative. In 2018, it lost 220,000 members, falling to a total number of 21.1 million.
The official statistics also confirm that the self-identification of most Protestants and Catholics in Germany does not translate into practised faith and community life. Only 9.3% of Catholics attend the Sunday mass.
Among Protestants, the figure is even worse, only 3.2% of members attend Sunday worship services.
Published in: Evangelical Focus - europe - Membership of German free evangelical denominations remains stable while Protestant and Catholic churches suffer huge losses