Eurotunnel: France and UK increase security measures to stop migrants
One person died and 1,500 were intercepted only last night. African and Asian refugees and migrants wait in Calais for an opportunity to reach the UK.
Euronews, BBC, TV3 · CALAIS · 29 JULY 2015 · 17:18 CET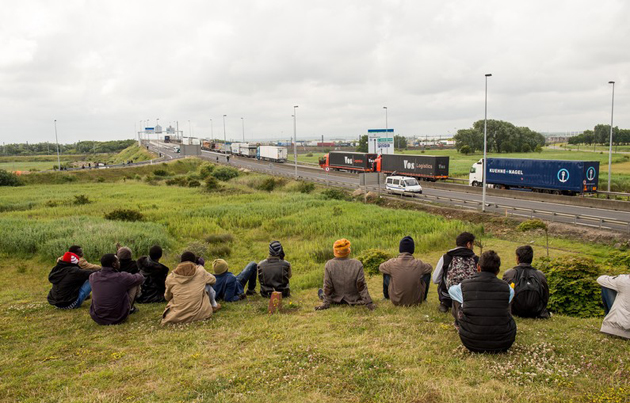 A group of people wait close to the road that leads to Eurotunnel. / Agencies
One person died and more than 1,500 people were intercepted only last night in the Channel tunnel that connects France and the UK. The migrant crisis in Calais has become a top priority for the French and British governments.
The man who died is described as Sudanese, aged between 25 and 30. French police said he was probably crushed by a lorry which was exiting one of the shuttles that transport vehicles through the tunnel.
Speaking after a meeting of the government's emergency Cobra committee, UK government Home Secretary Theresa May said the UK was pressing for the rapid installation of 1.2 miles of new security fencing which it has pledged to pay for at Coquelles, near the tunnel entrance. It will cost 7 million pounds, nearly 10 million Euro.
The company running the Eurotunnel said on Wednesday that passenger services were running, with a delay of two hours on the UK side and one hour in the French side.
Speaking in Singapore, David Cameron focused on UK tourists: "I have every sympathy with holidaymakers who are finding access to Calais difficult because of the disturbances there and we will do everything we can to work with the French to bring these things to a conclusion."
"There's no point trying to point fingers of blame, it's about working with the French, putting in place these additional security measures, adding in the investment where that's needed - Britain will always come forward with that."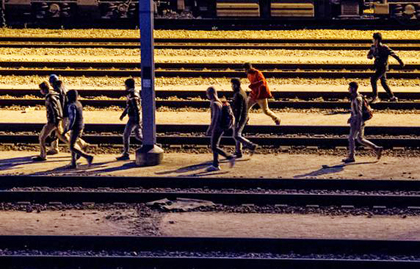 France's interior minister Bernard Cazeneuve said 120 police officers were being sent to Calais to reinforce security at the site.
AFP agency said an official count at the beginning of July found that about 3,000 migrants were camping in Calais and trying to get across the Channel. They come mainly from Ethiopia, Eritrea, Sudan and Afghanistan.
MORE MIGRANTS RESCUED IN THE MEDITERRANEAN
Meanwhile, more than 400 migrants were rescued in the Mediterranean and brought safely to European ground last night. Ships also rescued the bodies of 14 people who lost their lives in front of the coasts of Libya on Monday.
Published in: Evangelical Focus - europe - Eurotunnel: France and UK increase security measures to stop migrants