France includes religious views in police files of potential extremists
"Philosophical and religious convictions" will be described in records of thousands of people who are seen as a threat to the state. Evangelicals worried about the "fragility" of fundamental rights.
Huffpost France, The Local Fr · PARIS · 12 JANUARY 2021 · 15:36 CET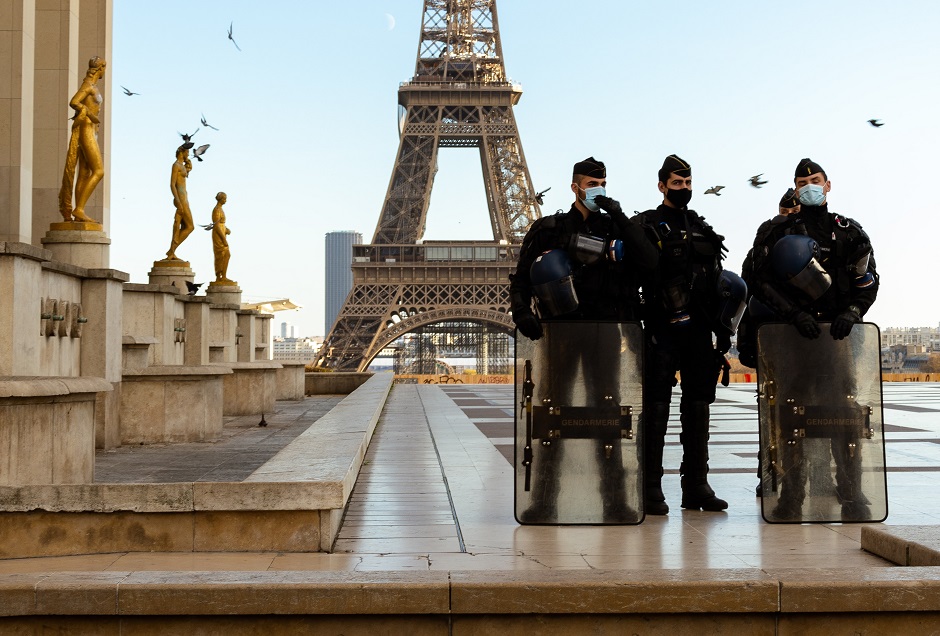 The government of France will include information about the faith and political opinions in the police files of people who could be a threat to national security.
The Interior Ministry has issued three decrees that now allow to collect information about the "political opinions", "philosophical or religious convictions" and "labour union membership" of individuals followed by the government for representing potential threats to the state.
Psychiatric conditions and views expressed on social media will also be collected, the government confirmed.
Until now, the law only allowed to gather information about the "activities" of individuals, not opinions or beliefs.
Clash with fundamental rights?
Several labour unions have denounced the move as a dangerous step towards more "state surveillance". Human rights organisation Amnesty International also denounced that now "not only people but groups" could be surveyed, adding that the new rules allow authorities to analyse the "lifestyle and movements" of citizens.
An appeal against these decrees was rejected by the Council of State on 4th January.
Police files involving thousands of people
The new possibility of filing information about citizens and foreigners on French territory is related to three types of files connected to prevention of terrorist attacks, administrative investigations, and recruitment of civil servants.
As of November 2020, these three types of governmental files had registered information of over 300,000 people, according to official data. Nevertheless, the gathering of extra information will only be allowed in the cases of individuals seen as "likely to harm the fundamental interests of the Nation", "the integrity of the Nation or the institutions of the Republic", or those who constitute a "terrorist threat".
Critics have said the two first definitions are too vague and could lead to data collection about people who lawfully and peacefully oppose the government. This could include religious leaders, environmental activists, and protesters, among others.
Evangelicals worried about recent legal changes
French evangelicals have regularly expressed their concerns about the growing restriction of freedom of speech and of religion in the last decade.
Responding to this newest announcement, the National Council of Evangelicals in France (CNEF), said: "This regression in the limits of the privacy associated with the loss of freedoms (the 'Separatism' project and the global security law) alerts us about the fragility of the fundamental rights that we thought had been acquired in France".
Published in: Evangelical Focus - europe - France includes religious views in police files of potential extremists