Poland bans abortion in almost all cases
A ruling of the Constitutional Court says the 1993 law was unconstitutional. Protests show the social divide in the traditionally Catholic country.
Euronews, BBC · WARSAW · 28 JANUARY 2021 · 16:34 CET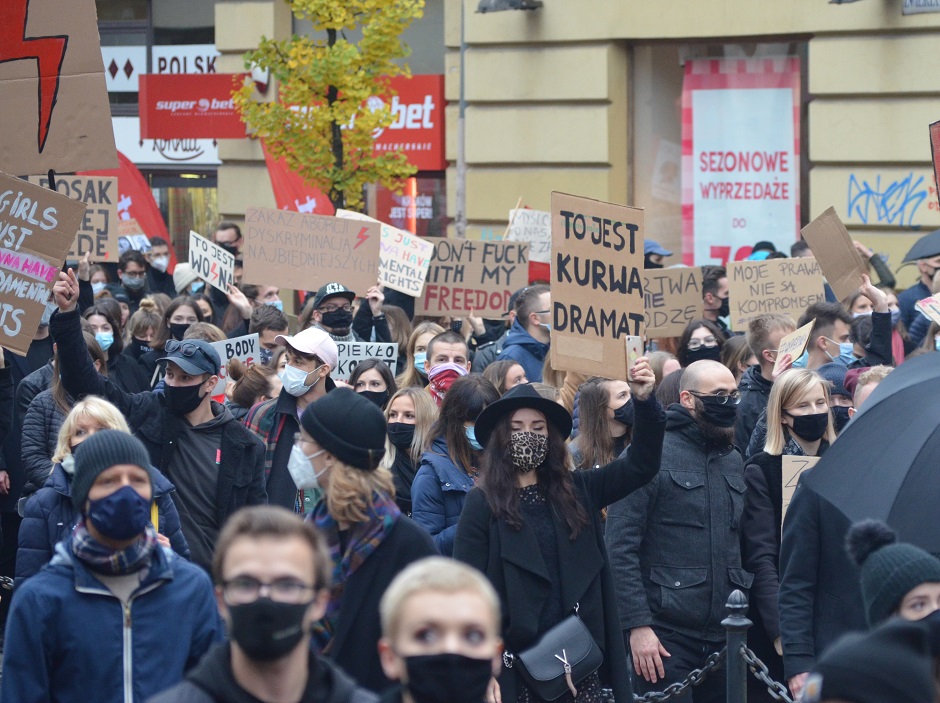 A protest in Warsaw against the abortion law. / Silar, Wikipedia, CC
The Constitutional Court of Poland has confirmed the ruling of October 2020 that reverted the 1993 abortion law, on the basis that "an unborn child is a human being".
From now on, terminations of pregnancies will only possible when the mother's life is at risk or if a pregnancy was the result of a criminal act such as incest or rape.
Protests erupted in several Polish cities in autumn when the initial decision of the country's top court was announced. Then, most hospitals stopped performing abortions. Now, the the government said the "ruling on the protection of life will be published in the Official Gazette", effectively implementing the amplified ban.
Previously, the law allowed to end a pregnancy in the cases of babies growing with congenital abnormalities. In the year 2019, 98% of abortions were carried out on those grounds.
Among those who oppose the new law is the mayor of Poland's capital Warsaw, who called "women and all the nation to take the streets".
According to several news agencies, red flares and LGBT flags were seen in the protests in front of the national parliament and other places. Some of the demonstrators were wearing green kerchiefs, linking their actions to the Argentianian pro-abortion movement, which succeeded to make abortion legal in the South American country in in January.
Government: "We want protection for human life"
"This is a good fight, because we want human life to be protected", Deputy Foreign Minister Pawel Jablonski said, speaking to British broadcaster BBC. "We are very open about this, and we are not going to apologise for it".
Analysists say Poland already had one of the strictest abortion laws in the European Union. Feminist organisations speak of around 200,000 Polish women aborting illegally or abroad every year. A spokesperson of the Polish Women's Strike vowed to continue protests saying the "women's hell" would lead to a "government hell".
Poland is the country with the largest Catholic population in the European Union with around 88% of the population identifying with this faith group. According to Joshua Project, around 0.3% of the population is evangelical Christian.
Published in: Evangelical Focus - europe - Poland bans abortion in almost all cases